Any time I find slides that show construction going on, I am a happy camper. But this blog isn't for me, oh no. It's for you. Yes, I'm lookin' at YOU.

The year is 1966, and Tomorrowland is going through some massive changes. By the following year it will officially become the "New Tomorrowland". But for now we see the removal (try not to weep...) of the Flight Circle, the Moonliner, the Flying Saucers, the Clock of the World, the Space Bar, the Astro Jets, 20,000 Leagues, and more.

As you can see in this photo of the Submarine Lagoon, a mysterious curving track is being built around the Autopia and Monorail. What could it be? Well here's a hint: It moves pipple. That's right, it's the Pipplemover! (That IS what it's called, right?)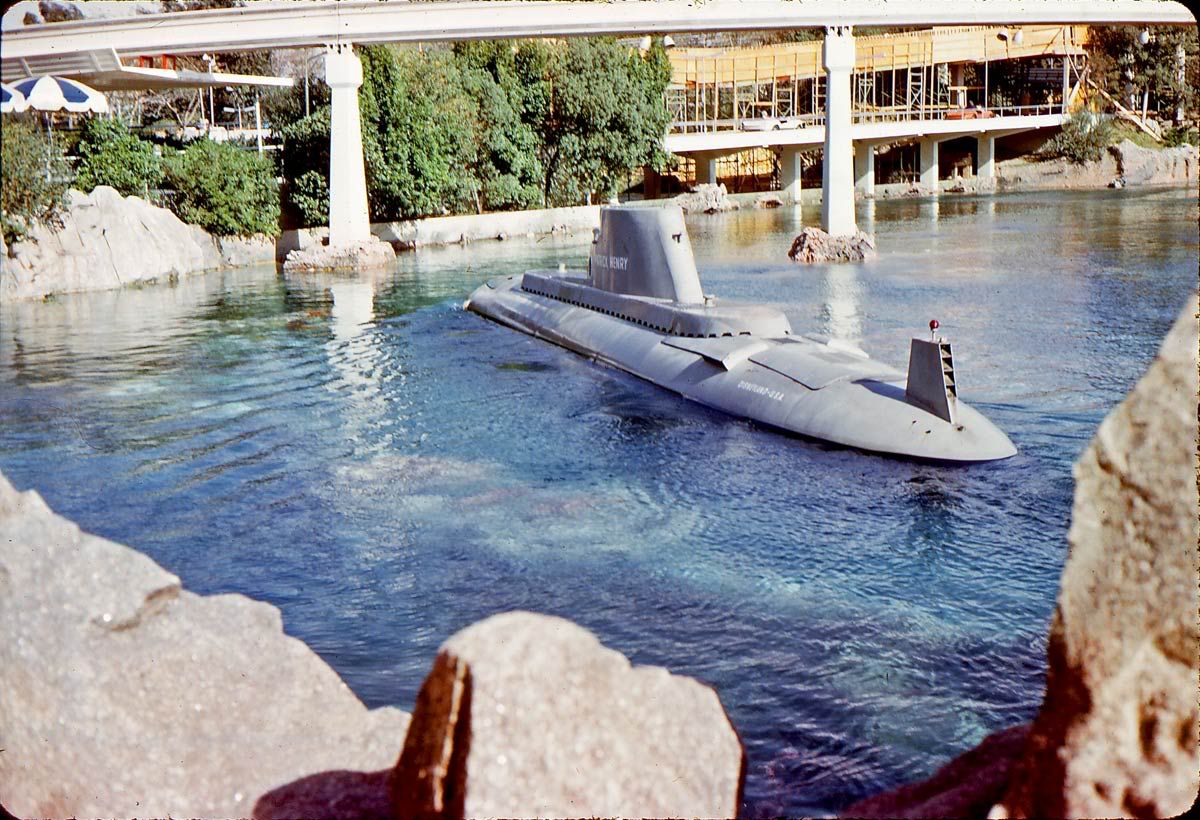 I am fascinated to see that the Autopia remained open while all of this construction was going on.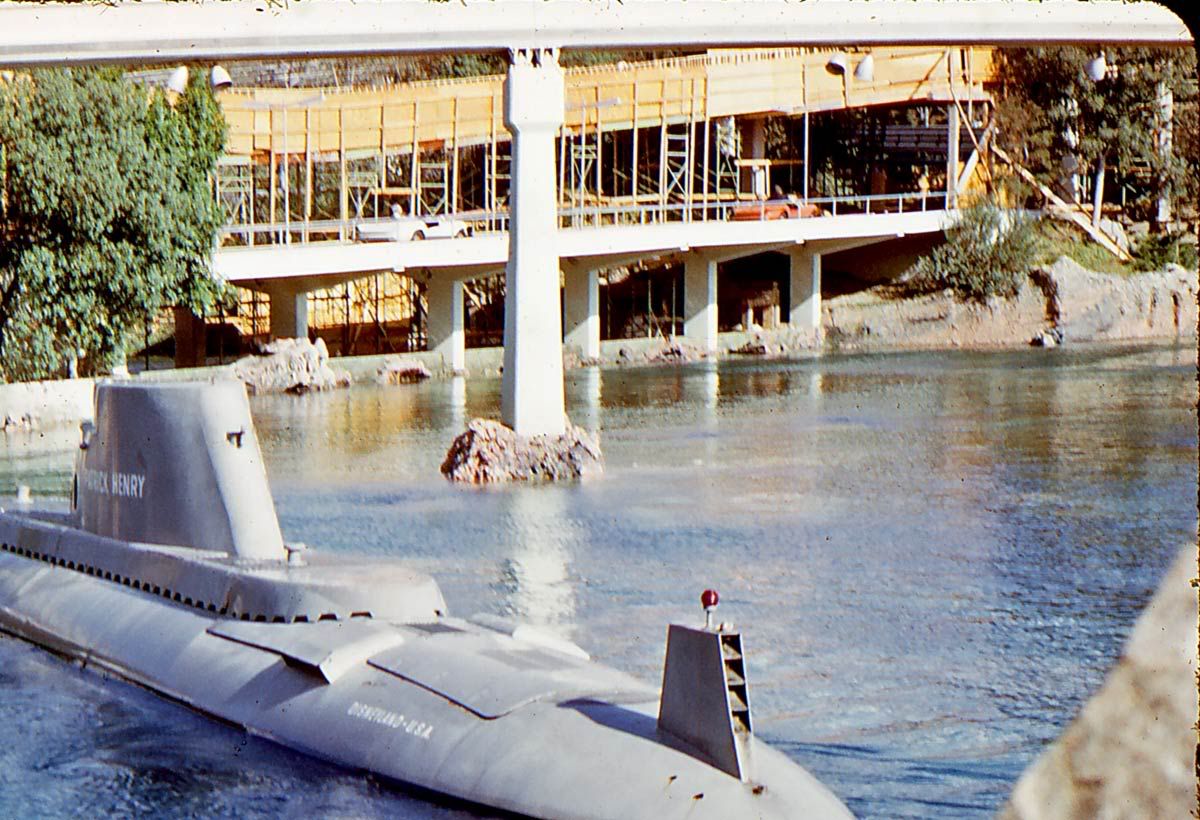 To the extreme right and left you can see more wooden scaffolding for the mover of pipple!