There's no theme for today, just a few leftover (but nice!) images for you all to enjoy.

Starting with: this 1955 photo from Frontierland. Scrawny plants and plenty of bare dirt? Check! Folks looking like extras from "The Andy Griffith Show"? Check! (Except for that lady with the surpisingly short hair for 1955, obviously an alien visitor. I'm on to you!). A general air of mid-50's wonderfulness? Check! Slightly blurry? Check!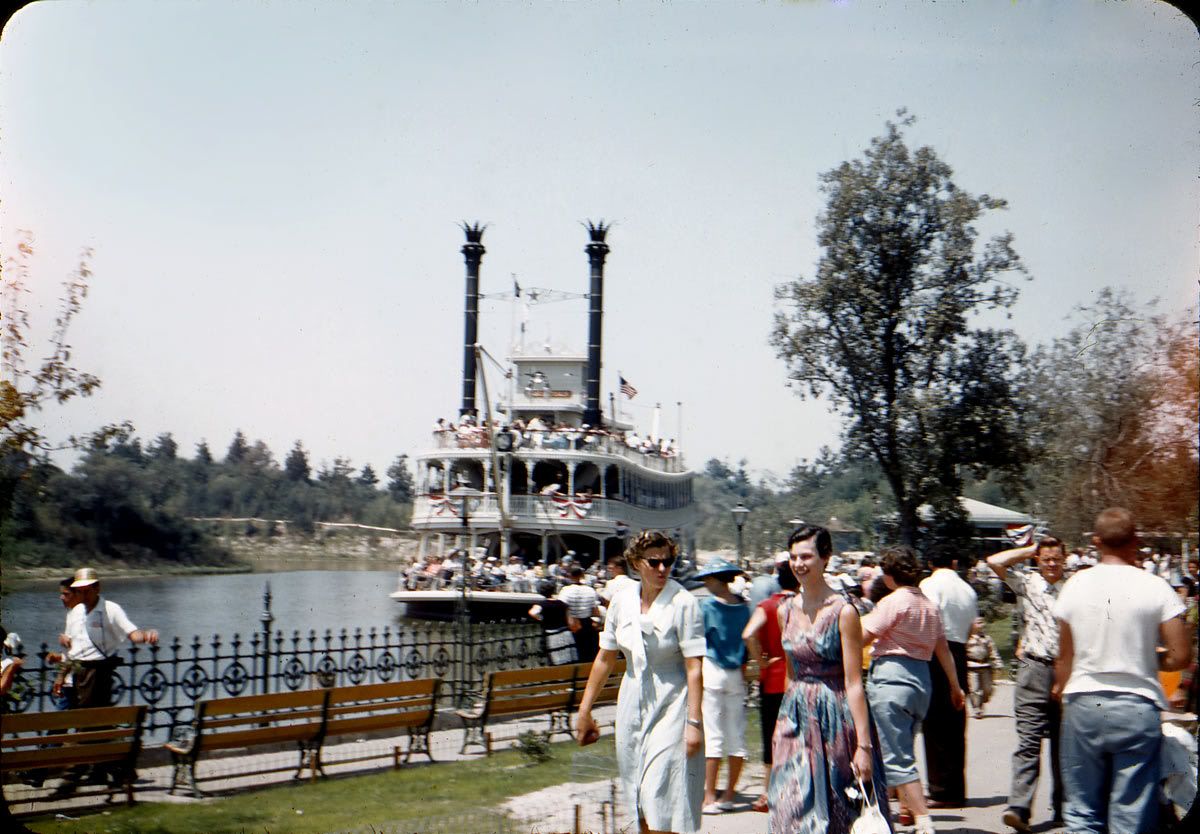 Now, from July 1960, we bring you the crunchy and delicious Monorail. Or the front of it, anyhow. Complete with matching blue Skyway bucket (optional - - talk to your dealer when purchasing your monorail!). Note the chrome detail on the side that appears to have a dent. Don't worry, junior has been grounded for two weeks. It's strict, but he has to learn.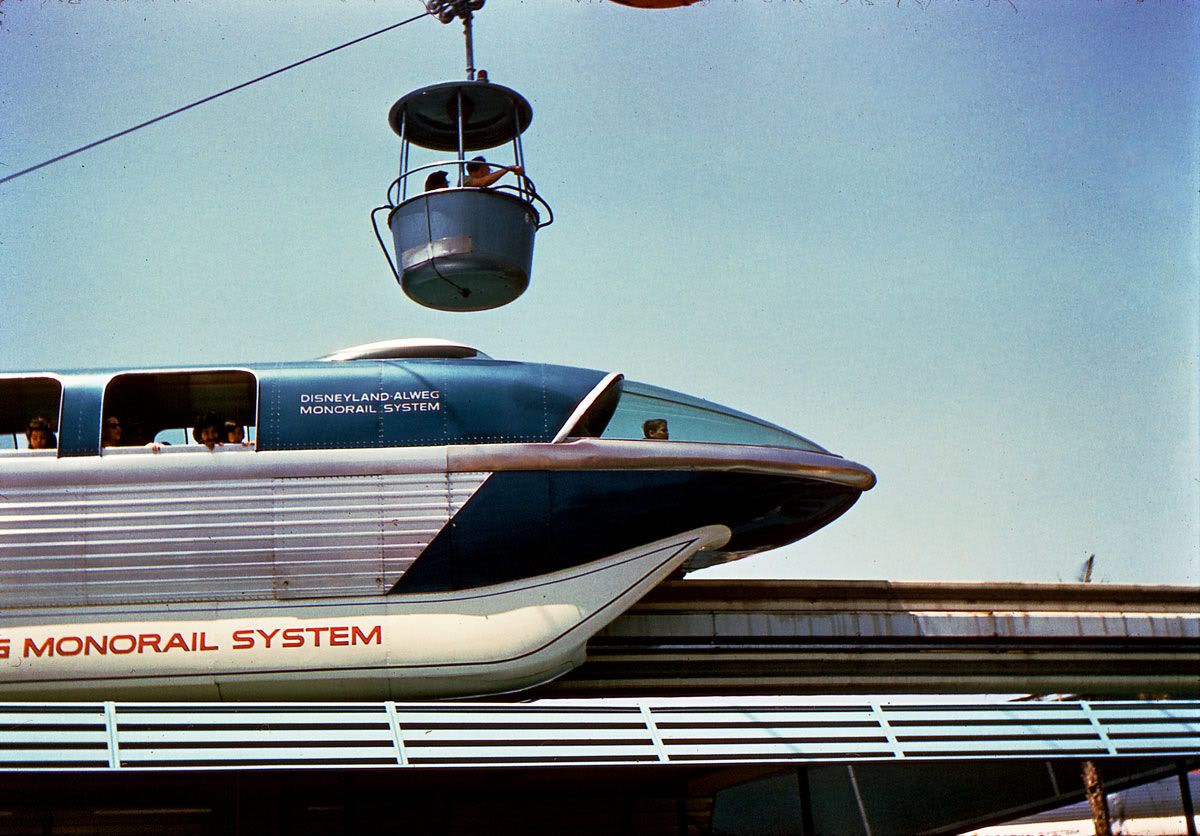 Also from 1960 (August, this time) is the view of... oh, you know what it is!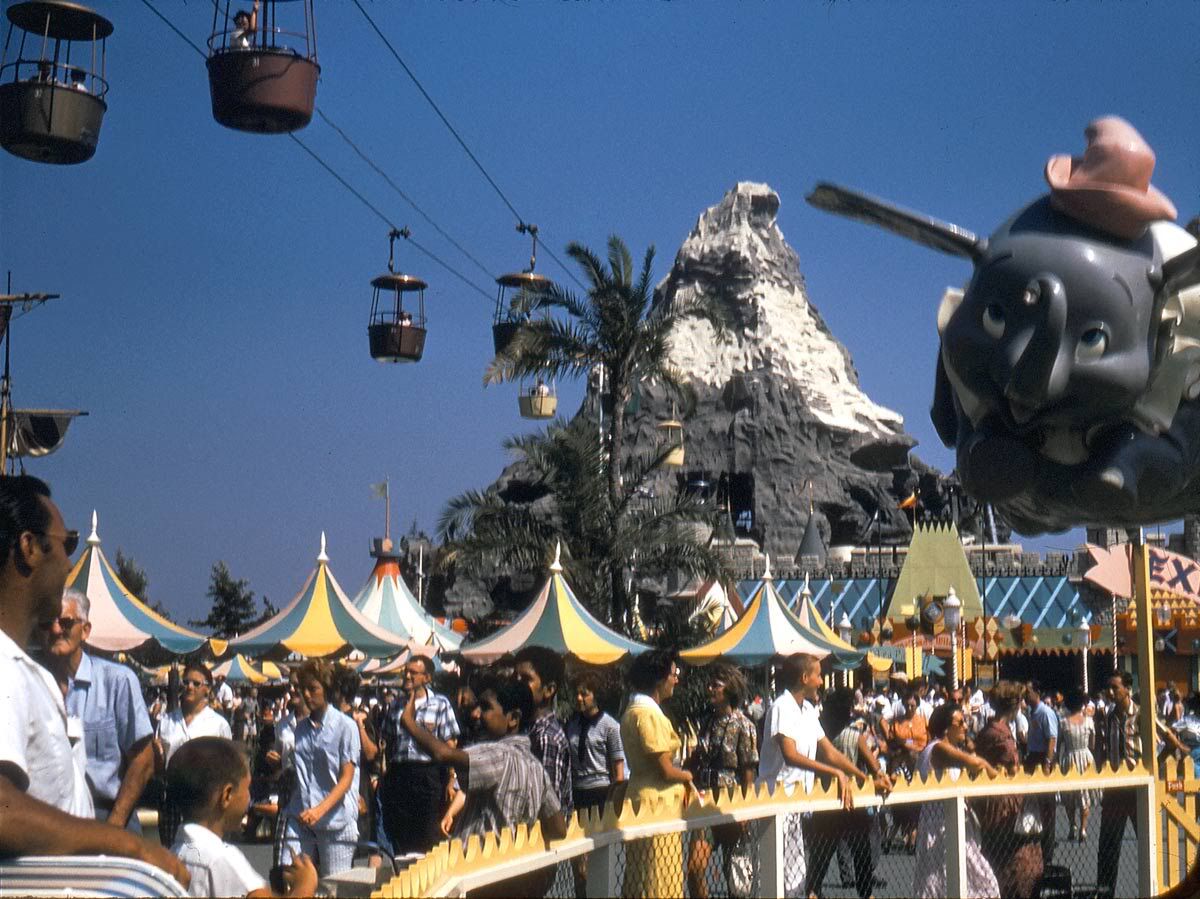 And the Columbia, from the same date as the last photo. It's heading right for us! You can get a good look at the lovely figurehead, for those of you that care about things like that. You can see the two small cannons, ready to fire grape shot at those pesky Keel Boats that keep getting in the way. I don't think I have ever noticed the lanterns hanging from the ends of each yard, which I'm sure looked lovely at night even if it might not have been 100 percent authentic. Or was it?