Several Disneyland/TWA brochures were available in the early years, but this one is (as far as I know) the most elaborate, with 16 pages! Presumably this brochure was handed out by travel agencies all over the country. I think you'll agree that the artwork is exceptionally great as well. Plus I haven't seen it on any other blog!

In case of an emergency, a slide will inflate and deposit you directly into Disneyland. You must walk like an Egyptian during this procedure. Don't ask why, just do it, OK?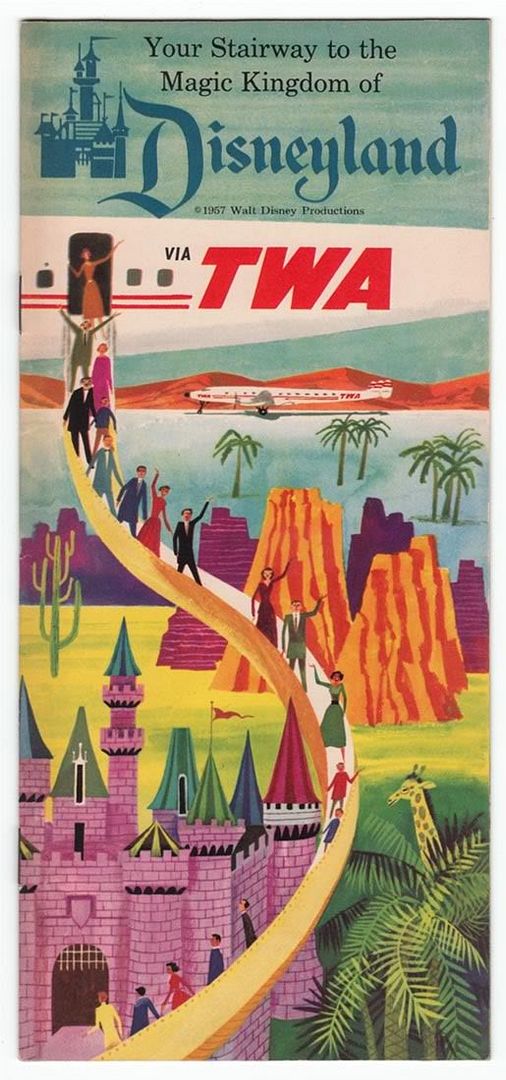 There's fun for all! Relive the days of the old west, or be an astronaut and zap your wife with a ray gun. She can be a princess, isn't that what all women want to be?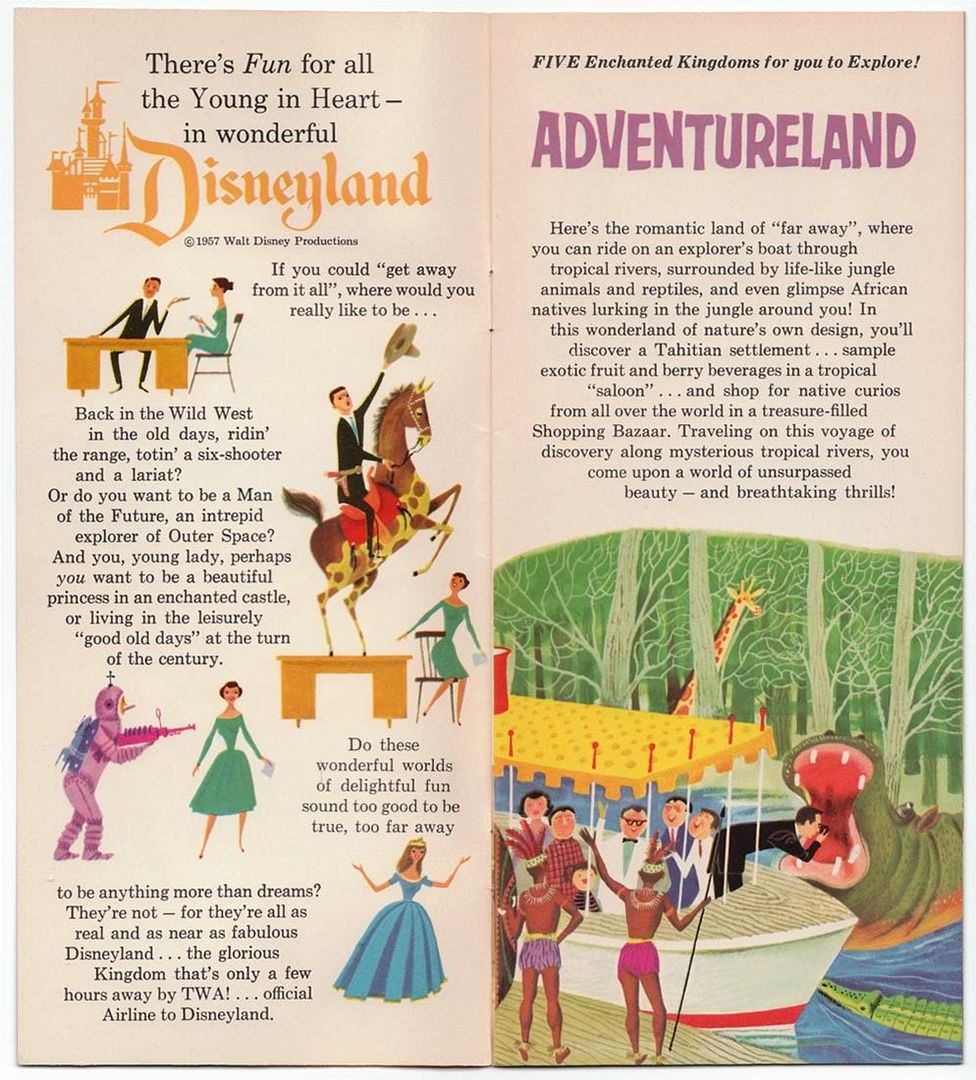 I love the way the illustrator shows the guests interacting directly with the rides; Peter Pan himself is escorting dad and son as they fly over London, and the 7 Dwarfs are showing off a cartful of gems.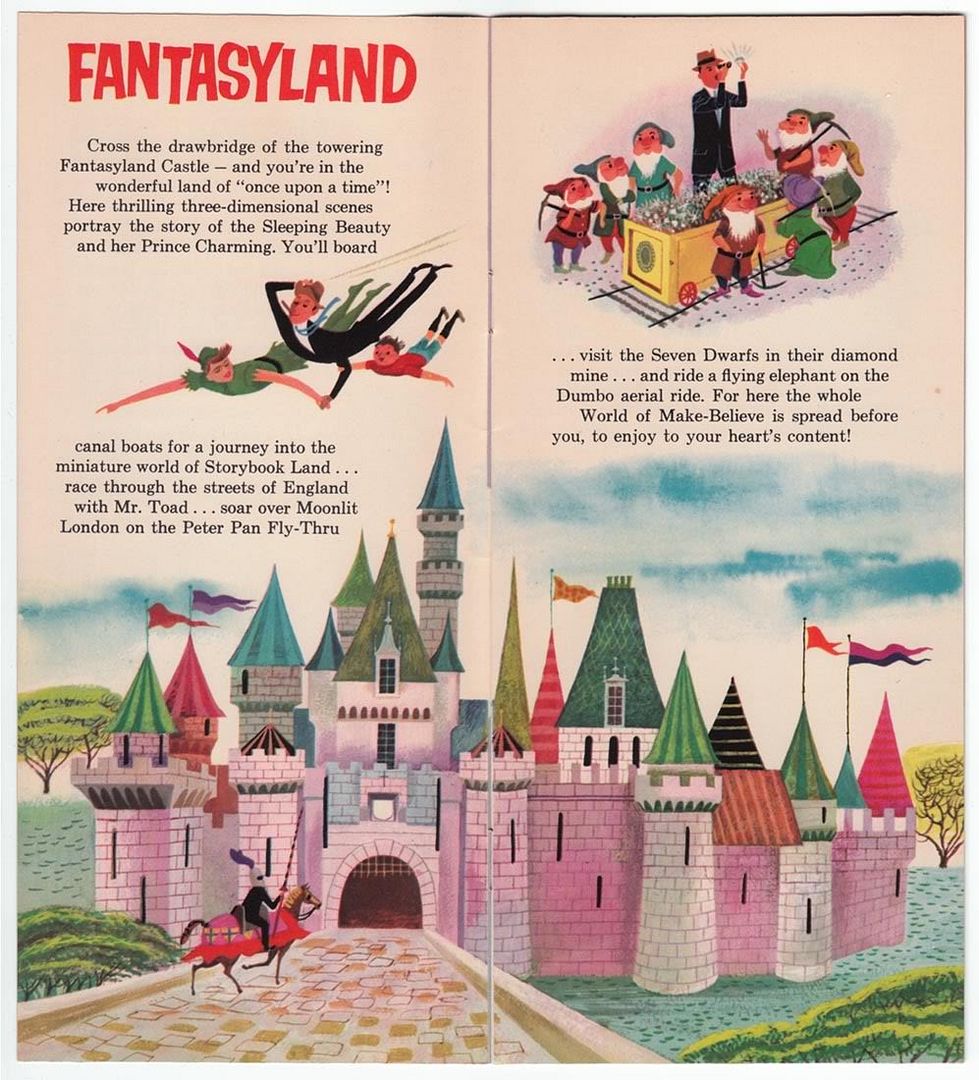 Those are some sorta cool illustrations for Frontierland! Definitely reminiscent of other Disneyland flyers from the same era.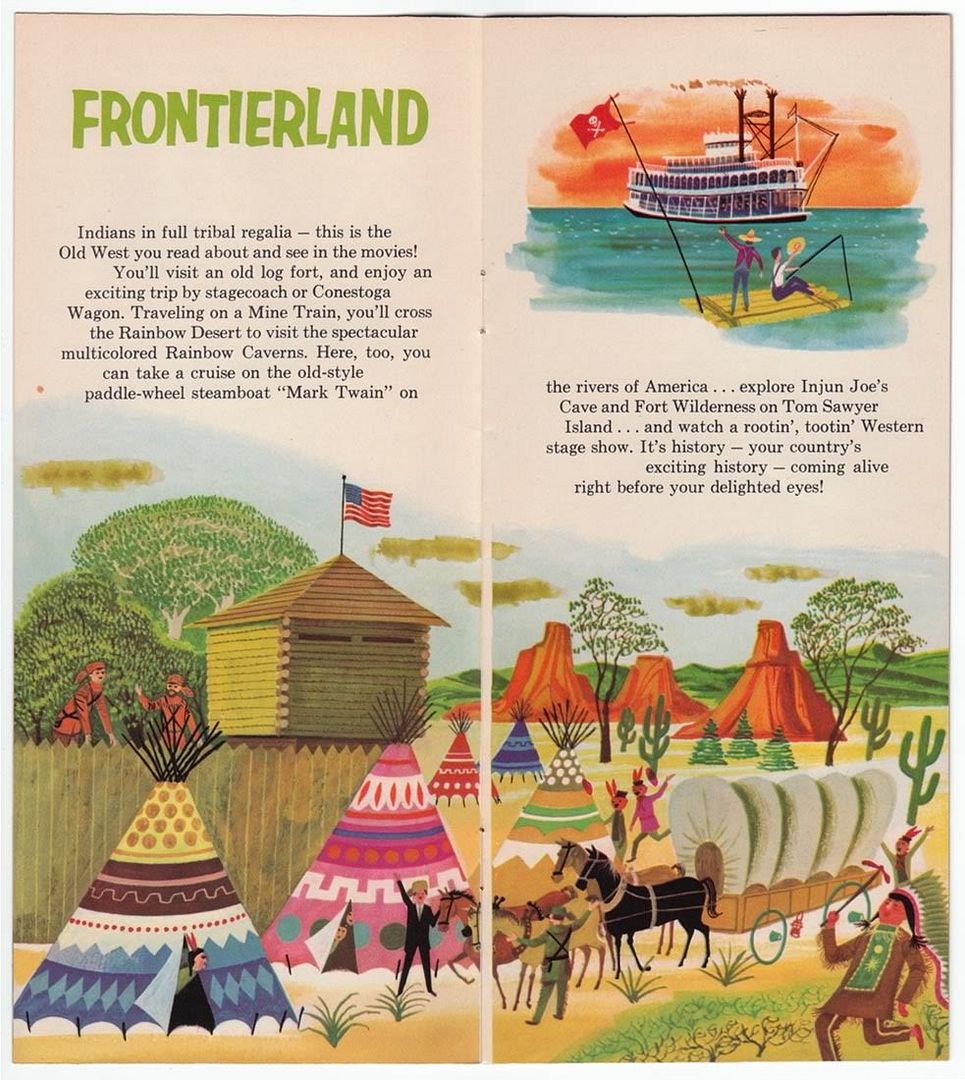 Main Street and Tomorrowland only get a page each instead of a nice 2 page spread. Freedomland in New York had the great Chicago Fire, I wonder if there was ever a consideration for Disneyland to have a similar attraction on Main Street?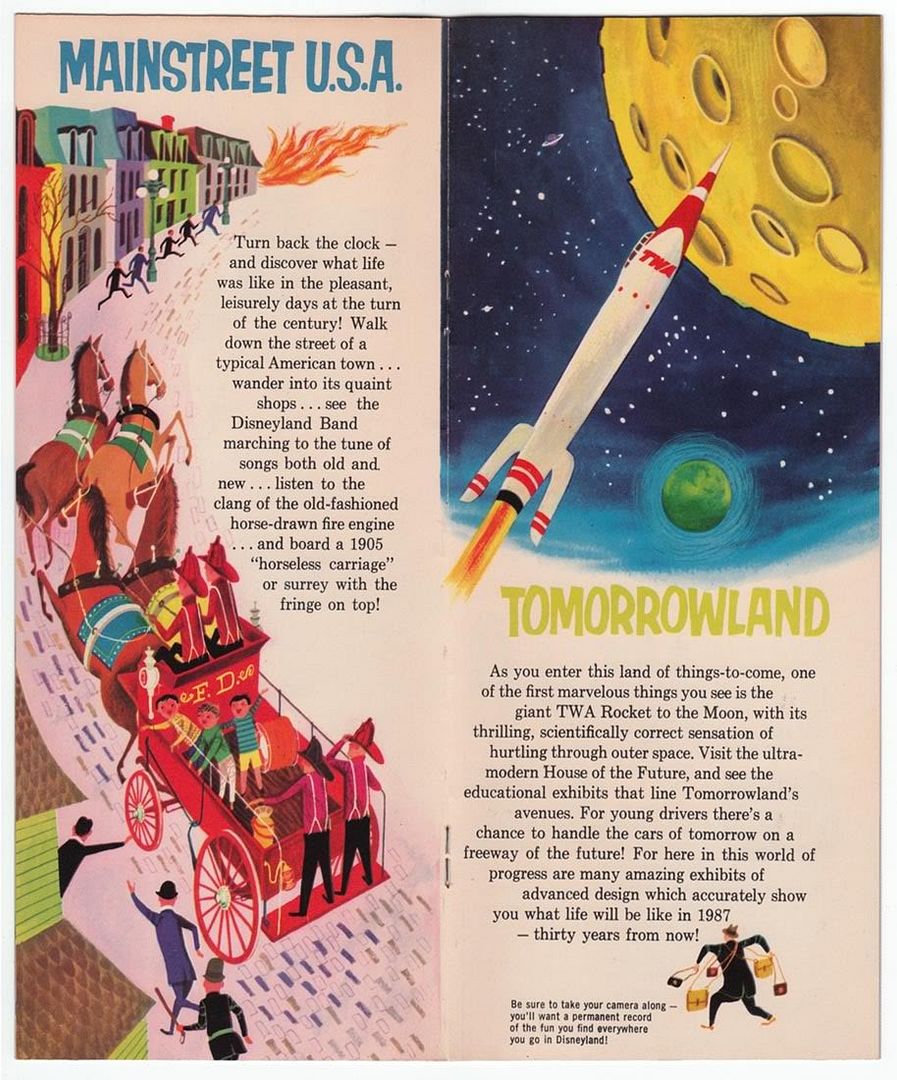 Man, as a kid I would hear about people who stayed at the Disneyland Hotel for a multi-day visit, and turned green with envy. In this case, you get to fly on a beautiful Lockheed Constellation before spending 2 full days at the park.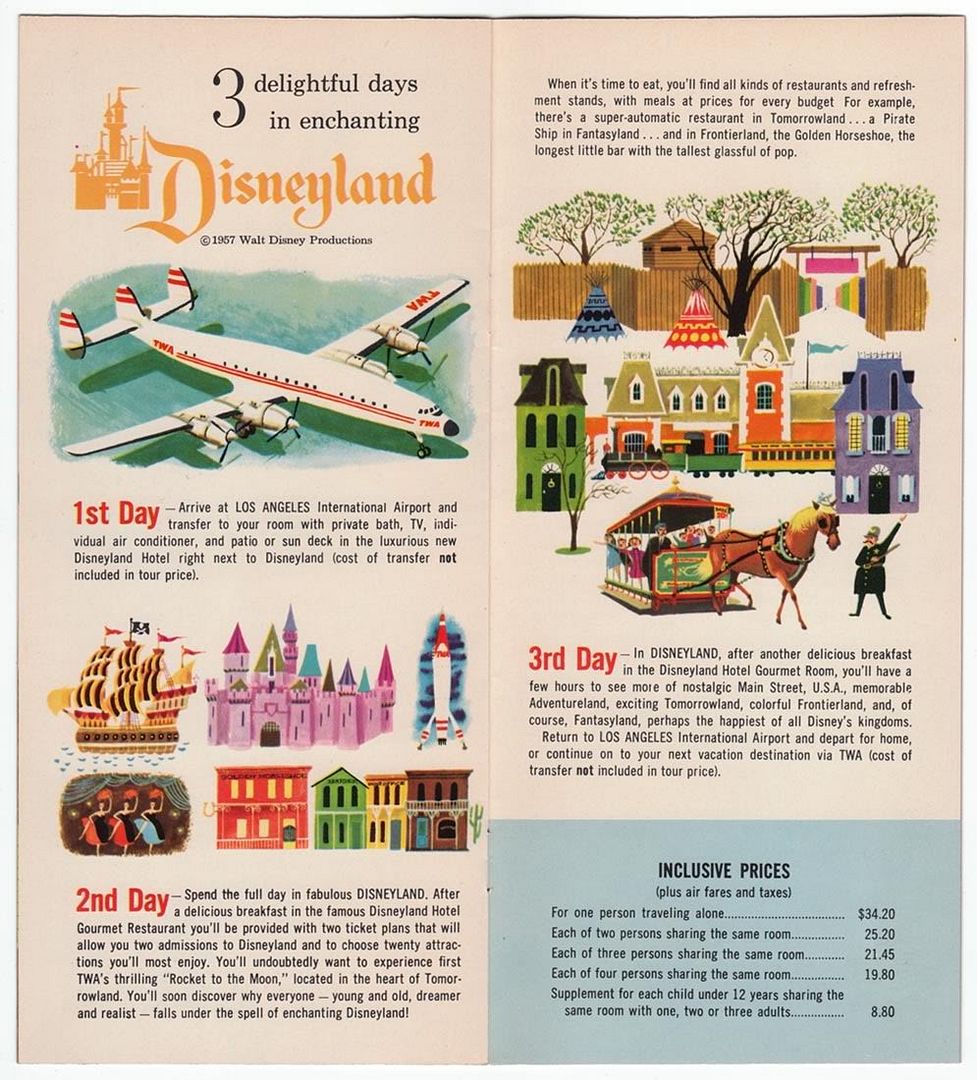 More travel details and suggestions...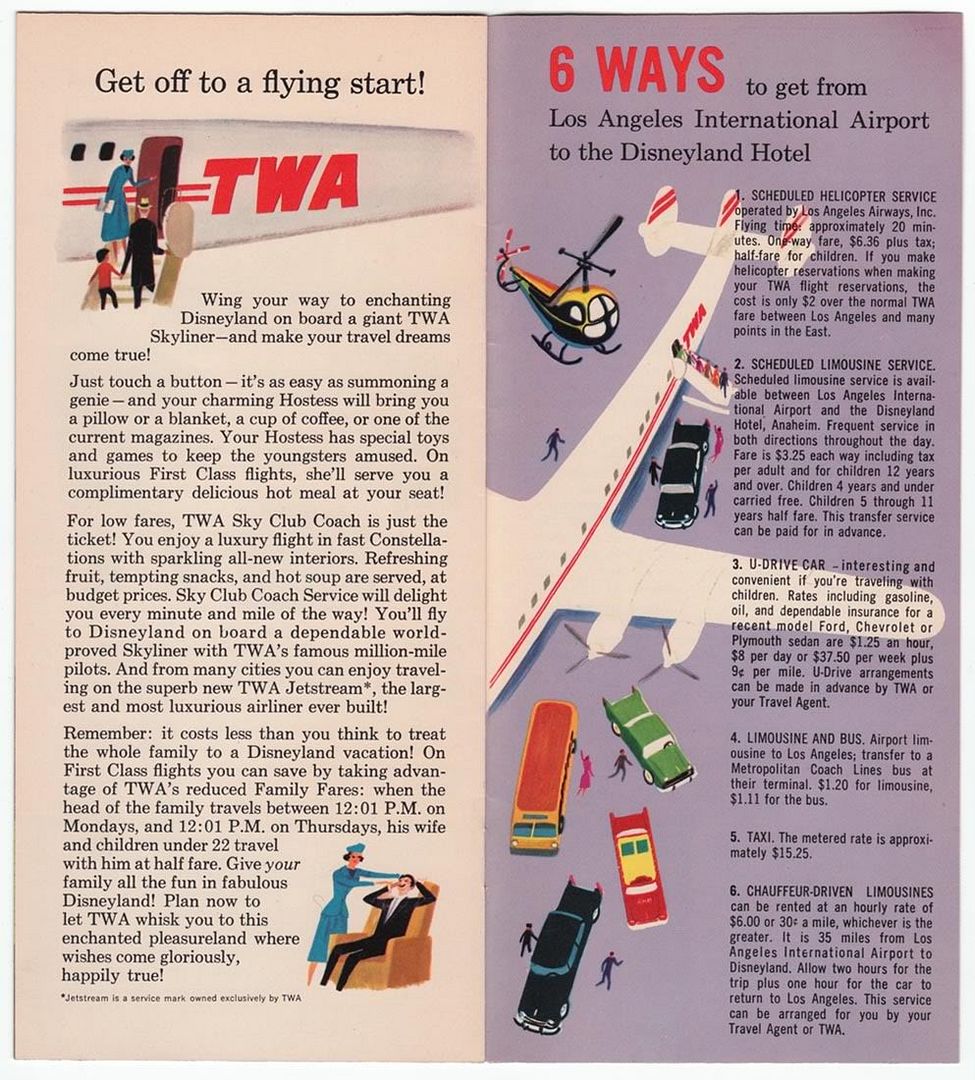 As long as you are in California, you might as well see more of the state! I think there are some buildings you can go see. And some trees. Or something. Who am I, Rand McNally?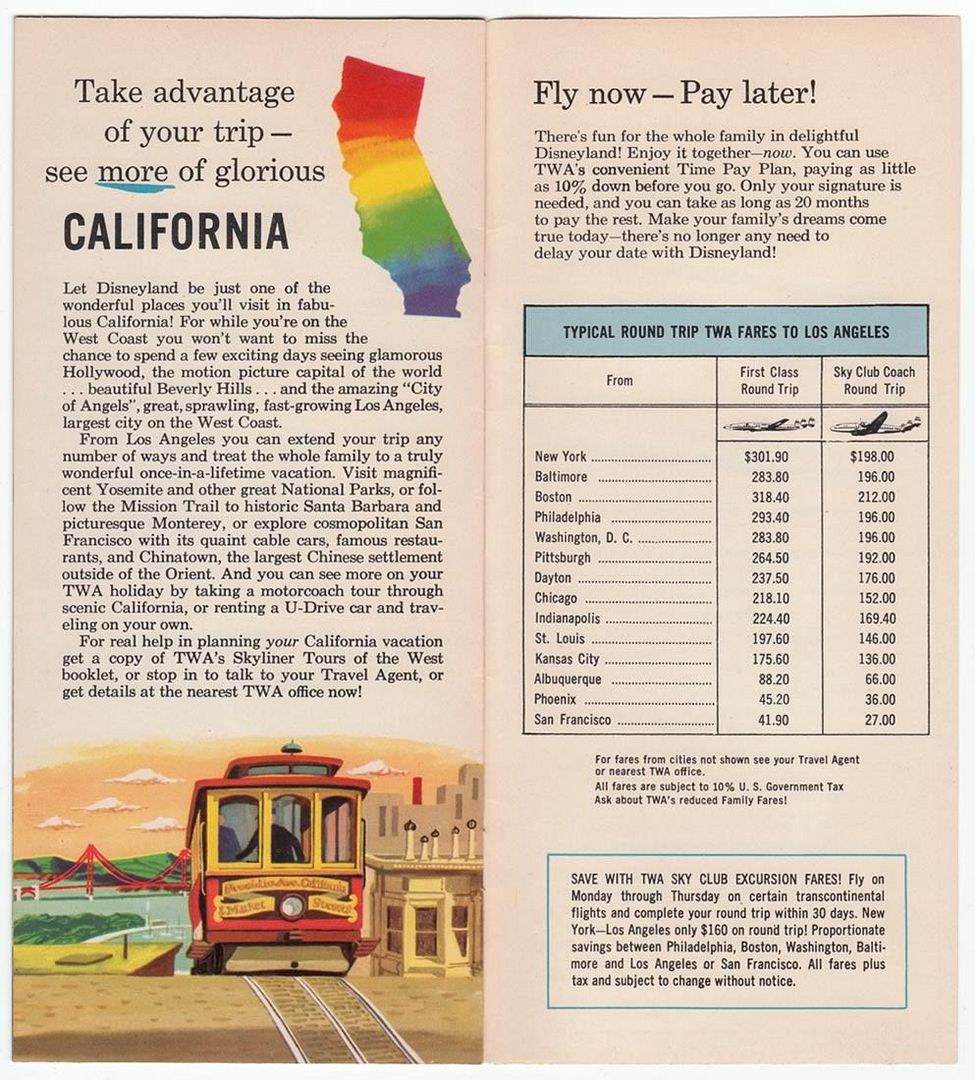 How can you resist? Make your reservations NOW! As you can see, this brochure was handed out in Michigan at the Vacationland Center. Hope you liked it!