Here are two terrific photos from the Devlin family! These are a continuation of the batch from September, 1961.
First up is this picture of a top-hatted Mickey Mouse out in front of the park, happily greeting some of his young fans. I like this particular Mickey costume, though I know some people do not. Patrick is standing right next to the mouse, and I believe that Tom is in the checked shirt. The girl in the mouse ears is an interloper! I love the glimpse of the posters along the fence, and the parking lot with the Monorail track.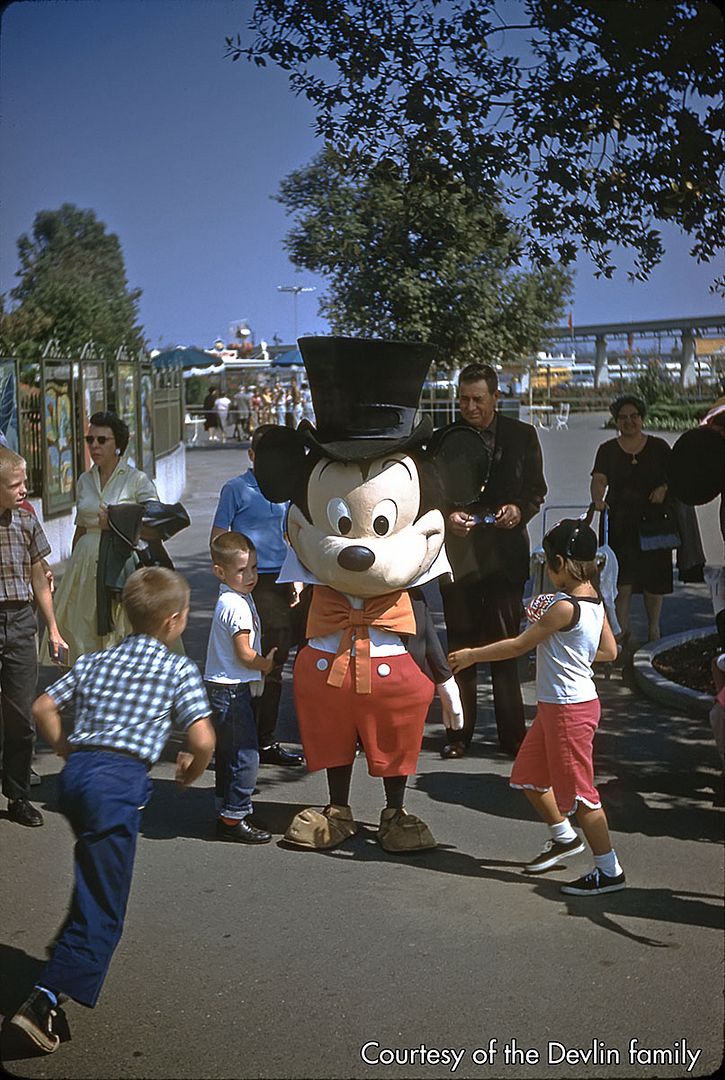 Next we're right outside of Merlin's Magic Shop, and three Devlin kids have found Pluto, who is humble and lovable. By now you all probably recognize them, but we've got Patrick, Mary, and Judy. Each kid has a sticker (or tag) on their shirts, I wish we could see them better!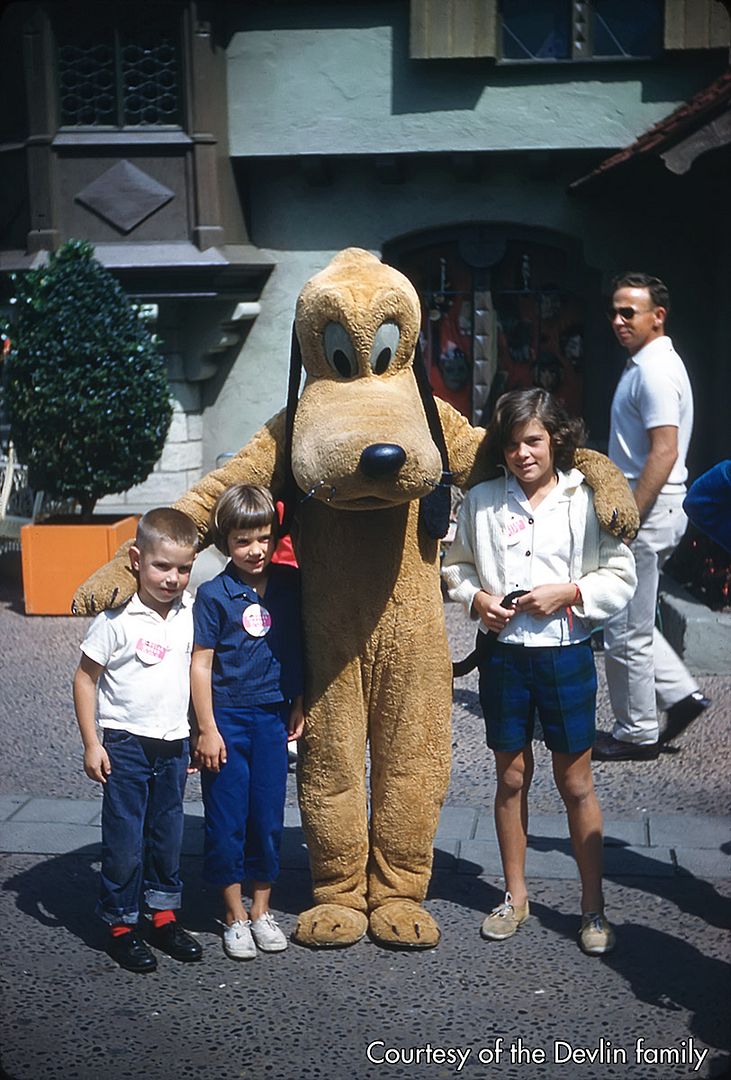 Starting today I will be out of town until Sunday evening! As always there will be new posts for you even though I am away, and I will try to respond to comments when I can.