I love today's fabulous Skyway Views, from 1969!
The sun is setting, and the big shadow of the Matterhorn is cast across the Fantasyland Autopia. People mover tracks and Monorail tracks criss-cross. In the distance, the always-magnificent façade for "It's a Small World", with the Richfield Eagle silhouetted against it.
Let's look at the Peoplemover, just because I want to. Sigh. Looks like the guys working the Autopia got to wear cool red windbreakers (a lá James Dean in "Rebel Without a Cause") on a chilly May evening.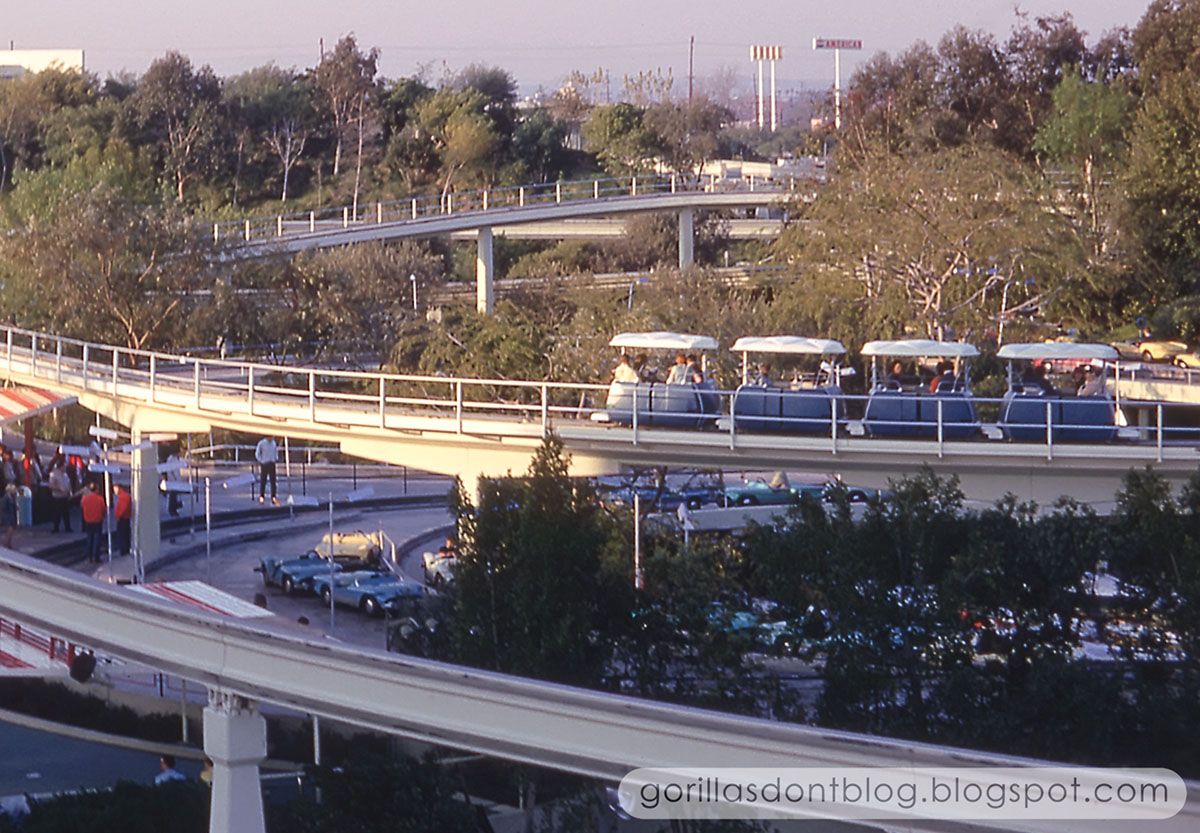 Here's a second shot taken 30 seconds later (just a guess!) looking down on Skull Rock and its lagoon (the dining area is partially visible). I've always loved the little grotto behind Skull Rock, with "natural" stone arches, tropical plants, and sparkling waterfalls. Monstro has appears to have been freshly scrubbed and polished too!