It's time for more aerial views, circa 1979, and primarly featuring the Disneyland Hotel and its environs. In fact, I thought we were completely done with Disneyland itself, but we can still see about 1/3 of the park in this first view. There are still several large vacant lots near the park; I assume that the one just to the west of Disneyland belonged to Disney? And what is that big, geometric housing complex? It almost looks like part of a computer's circuit board. Meanwhile, there's the hotel, with its big turquoise pool, part of the Marina. The yellow Monorail can be seen stopped at the hotel's station.
That Hotel complex is suprisingly large... look at all of those structures! Of course the whole thing has undergone many changes in the intervening years.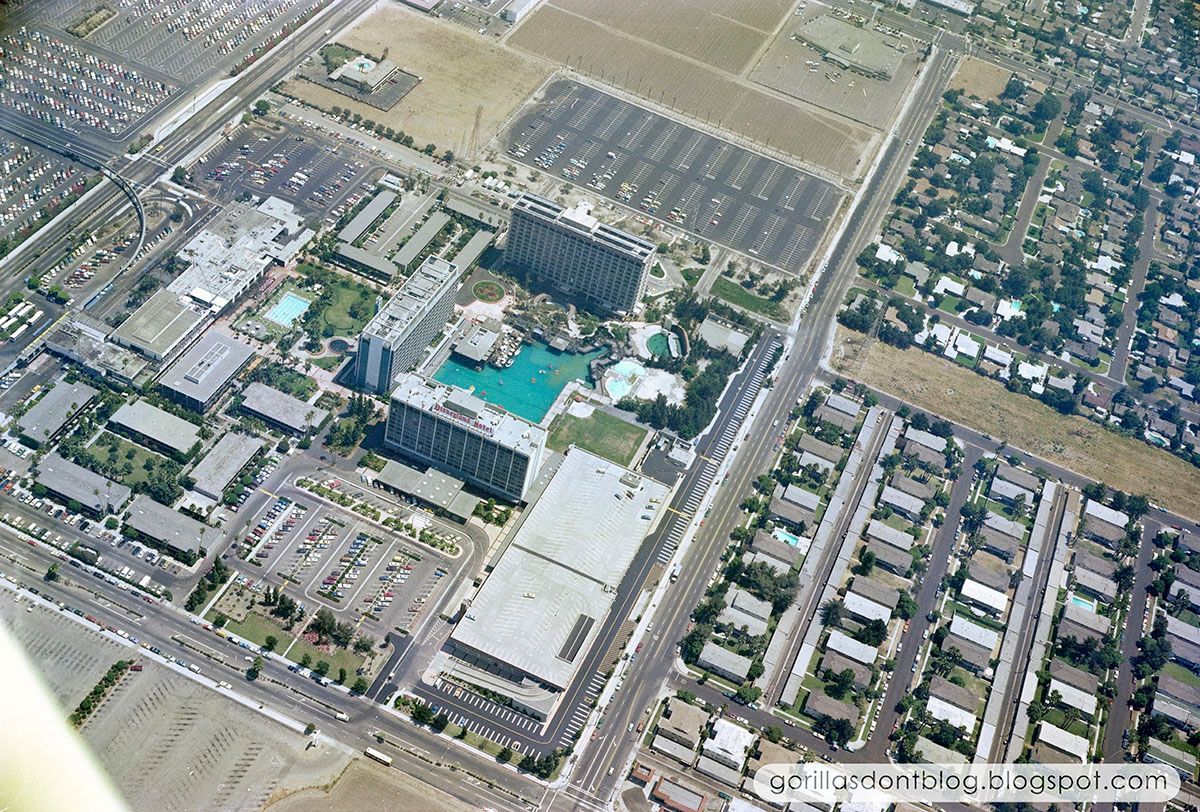 I tried to grab a view similar to the previous angle using Google Earth so that you could compare and contrast. Just like in grade school! Please use footnotes and include your references.
This is a pretty impressive shot, but it the photographer continued to get even closer! You'll have to wait until the next post to see, however.