Here is a pair of images that used to be in the "reject" pile - a large heap of moldy slides in the corner of my conservatory (next to the harpsichord and beneath the Cézanne). Since I spent all last night drinking absinthe, I had little time to put a post together and quickly pulled two slides off of the pile.
First up is this shot of Ken-L-Land, the charming pet hotel sponsored by delicious Ken-L-Ration dog food! Perched on the edge of the park, conveniently located near the entrance, this hotel kept many dogs and kitties (and possibly a lizard or two) out of hot cars in the vast parking lot. The view of the Monorail track was just a bonus.
Please don't exceed 15 miles per hour, Mario Andretti.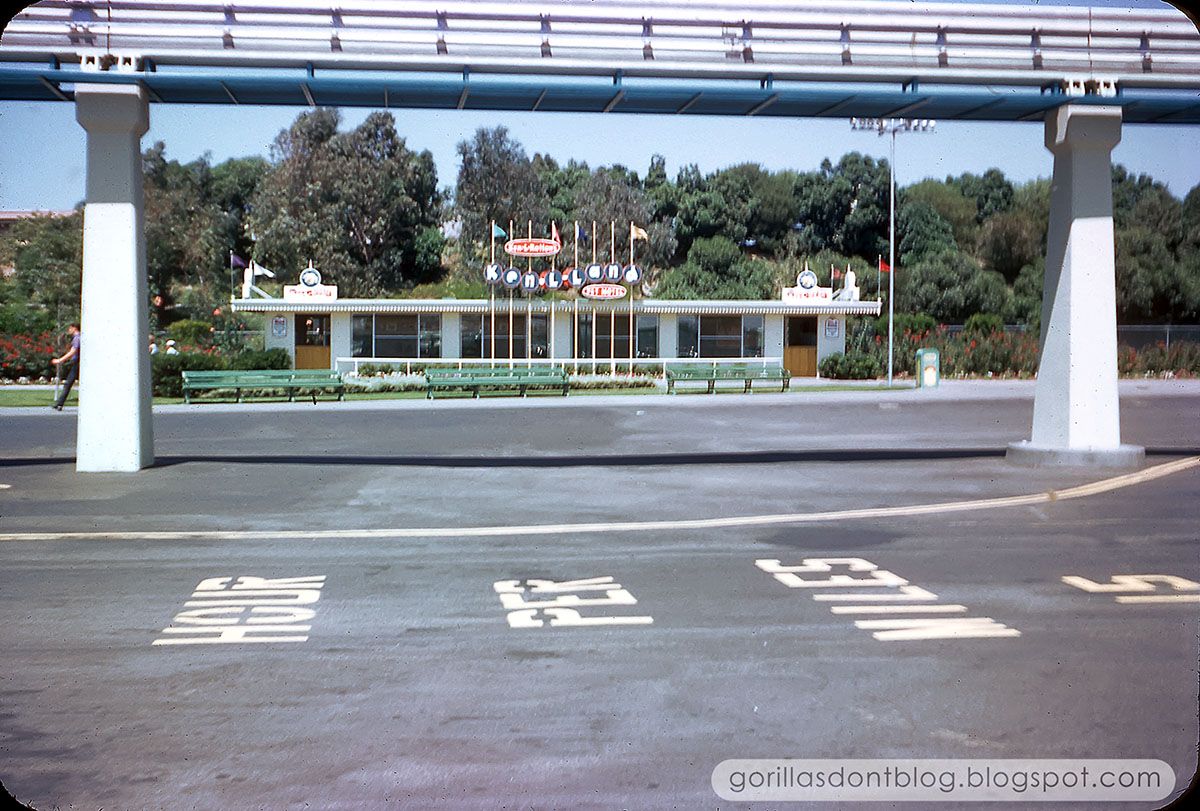 What does the world look like from the back of a caterpillar? Well, now you know, thanks to this photo taken from one of the "Alice in Wonderland" ride vehicles. So it's a little blurry, who cares. Ya got your snack bar ("Fan 2"?), the Skyway and the chalet, the Pirate Ship (NOT flying the Jolly Roger!), Skull Rock, and the Storybook Land lighthouse.