Today I am presenting more photos from the Devlin family... this is the second installment from September, 1961.
MAN, do I love those caterpillar vehicles from the Alice in Wonderland attraction! There is nothing like them. I feel like they tried to do something similarly whimsical with "The Many Adventures of Winnie the Pooh", but... come on.
Anyway, this is a neat angle looking up at a pink and very snooty caterpillar as he winds his way down the outer ramp (one of my favorite parts of the ride). From left to right are some genuine Devlins: Judy, Mike, and Mary. Just a bit of the mushroom ticket booth sneaks in from the right.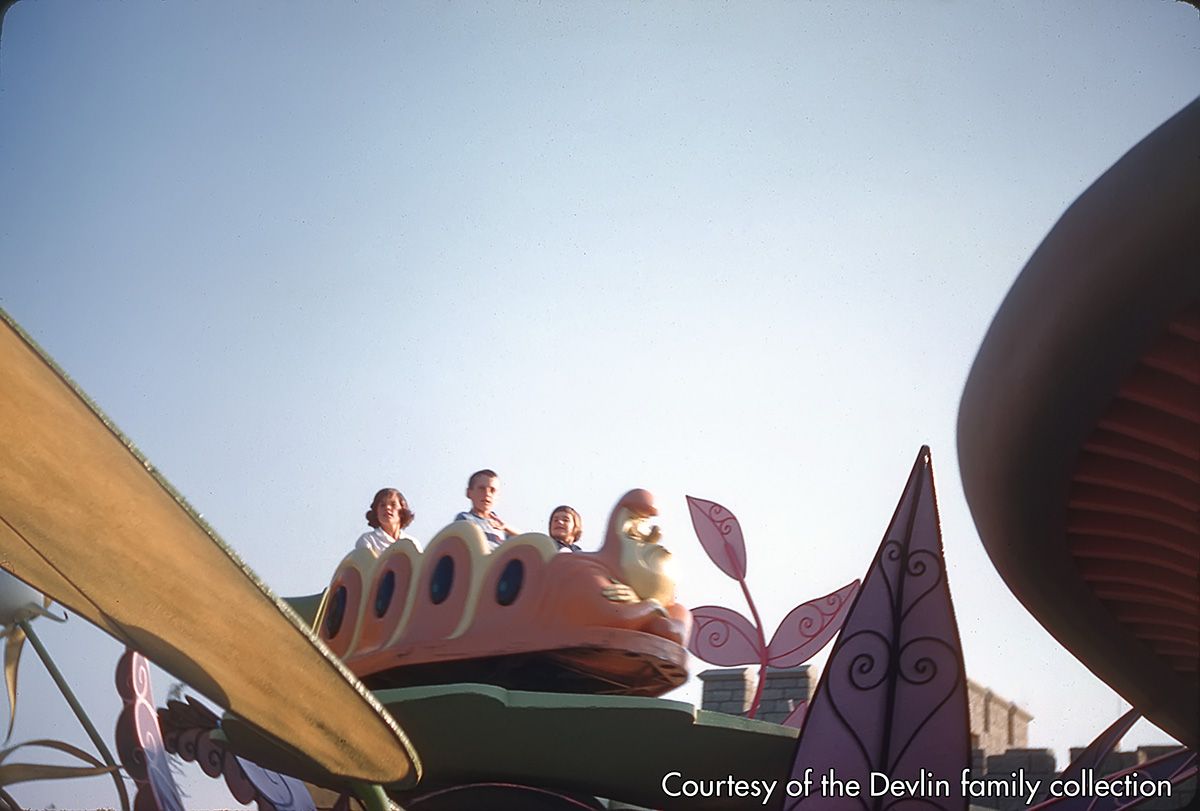 They survived! Now we can just see mother Mary Jo in the vehicle as well as the aforementioned kids. Nobody is smiling (well, Mary might be), maybe they didn't enjoy the attraction? It probably blew their minds, and now they want to listen to Jefferson Airplane albums (even though they won't exist for several years) and wear paisley.