Today I have a few vintage slides from the great State of Minnesota (I truly love Minnesota!).
First up is this fun picture of a man atop a giant walleye near Lake Kabetogama (from June 1953), which is located waaaaay up in the northernmost part of the State, part of Voyageurs National Park. Kabetogama is a big lake, 8 or 9 miles long and roughly 2 miles across. 25,000 acres of water, and over 200 islands! I've fished there with my family several times (years ago)... thank goodness my brother was navigating, because I would still be out on the lake (as a skeleton). I got completely lost! No, we didn't have a compass.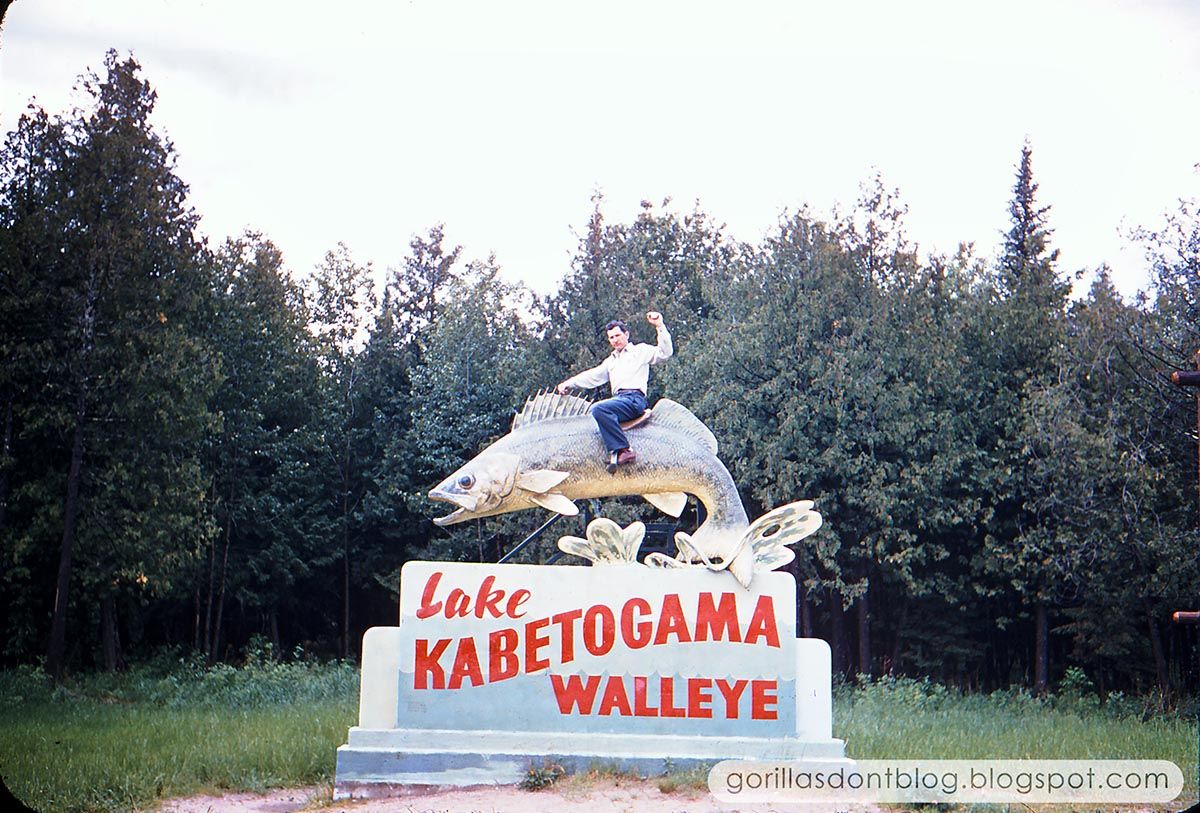 I wanted to see if the walleye statue was still there... it is, but it's a newer version. The photo is from the fun "
Roadside Architecture
" site, which tells us that the original statue was built in 1949, designed by a man named Duane Beyers.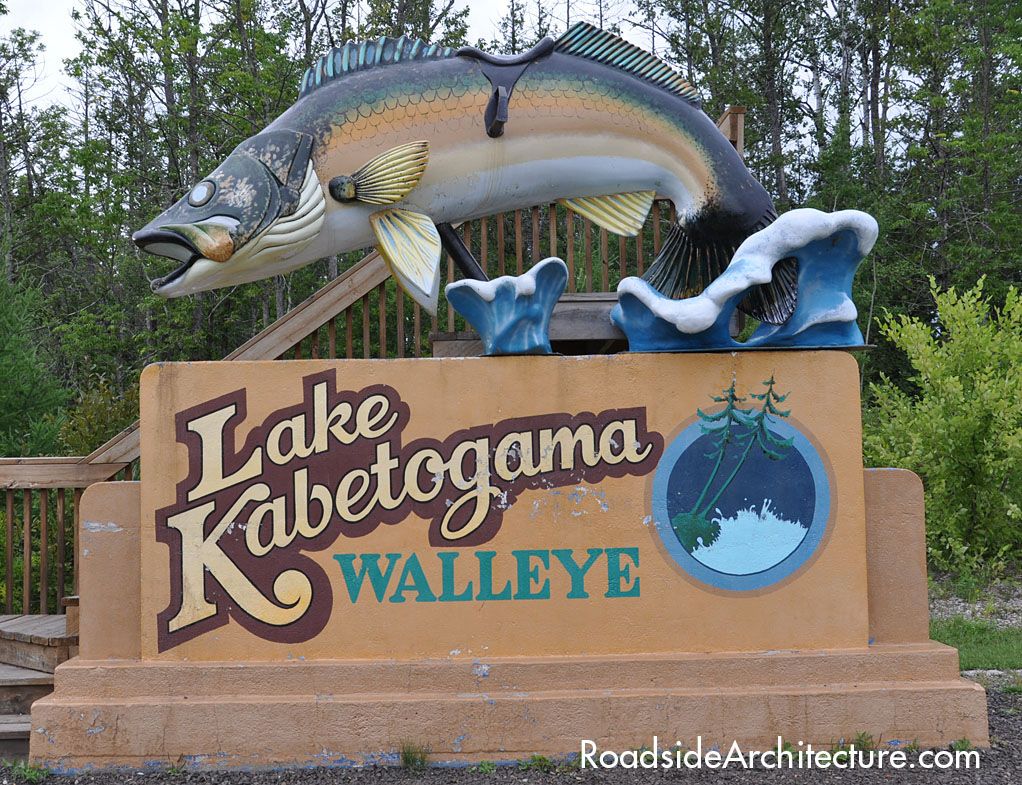 About 10 miles west of Kabetogama is the small town of International Falls (home of a giant Smokey the Bear statue and the Bronko Nagurski Museum). From there you can cross into Fort Frances, Ontario, Canada, through this magnificent portal (photo from June, 1963) into a magical land! I've been here too, but it didn't look nearly as charming as this.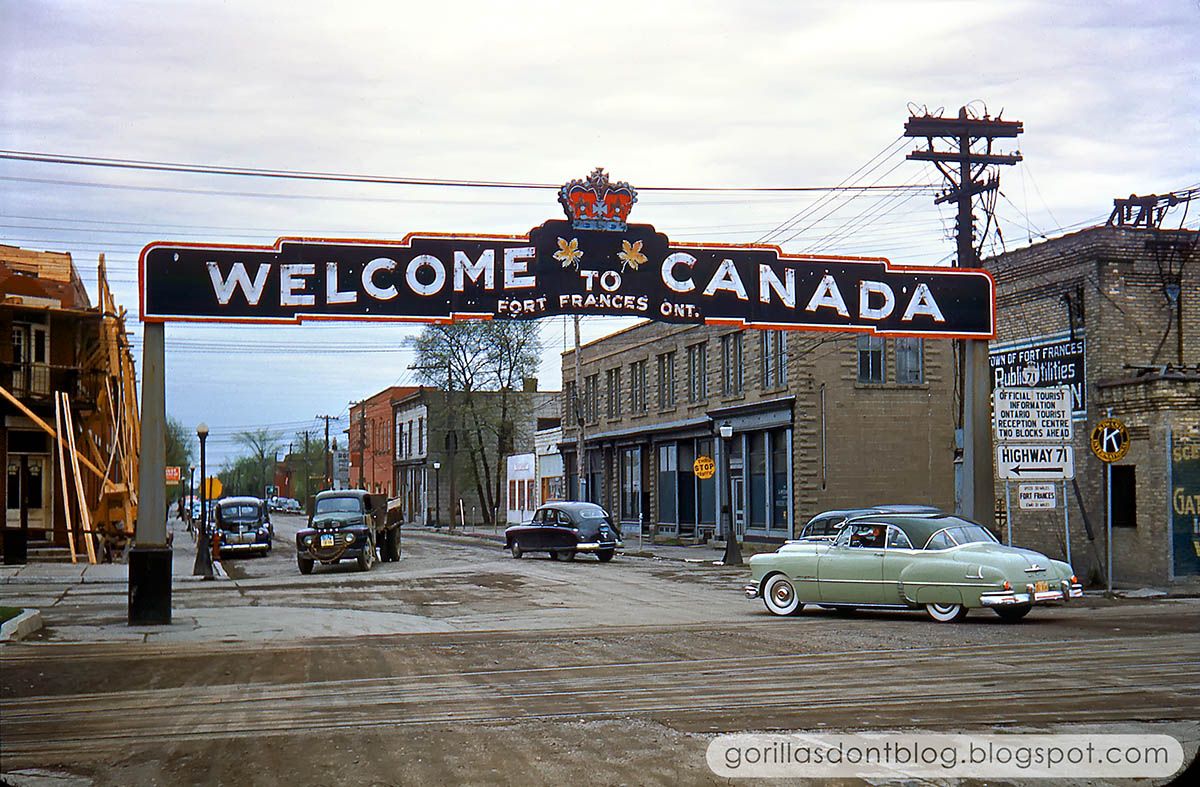 Just for yucks I looked for other images of the same sign, and found four vintage postcards, in no particular order. I don't have much to say about them, except that I love old postcards!

I hope you have enjoyed your visit to Lake Kabetogama and Fort Frances, Ontario!