There's just one photo today, but it's a goodie! We're in Tomorrowland, presumably just before July of 1967. Overhead, the Peoplemover track curves gracefully, and we can even see a number of trains sitting - but not moving yet. It looks like the attraction could open any day now! The image is helped by the bright sun and blue sky - a perfect day. In the background, the Rocket Jets and Adventure Thru Inner Space beckon... I actually bumped my head on the computer screen! I want to be there.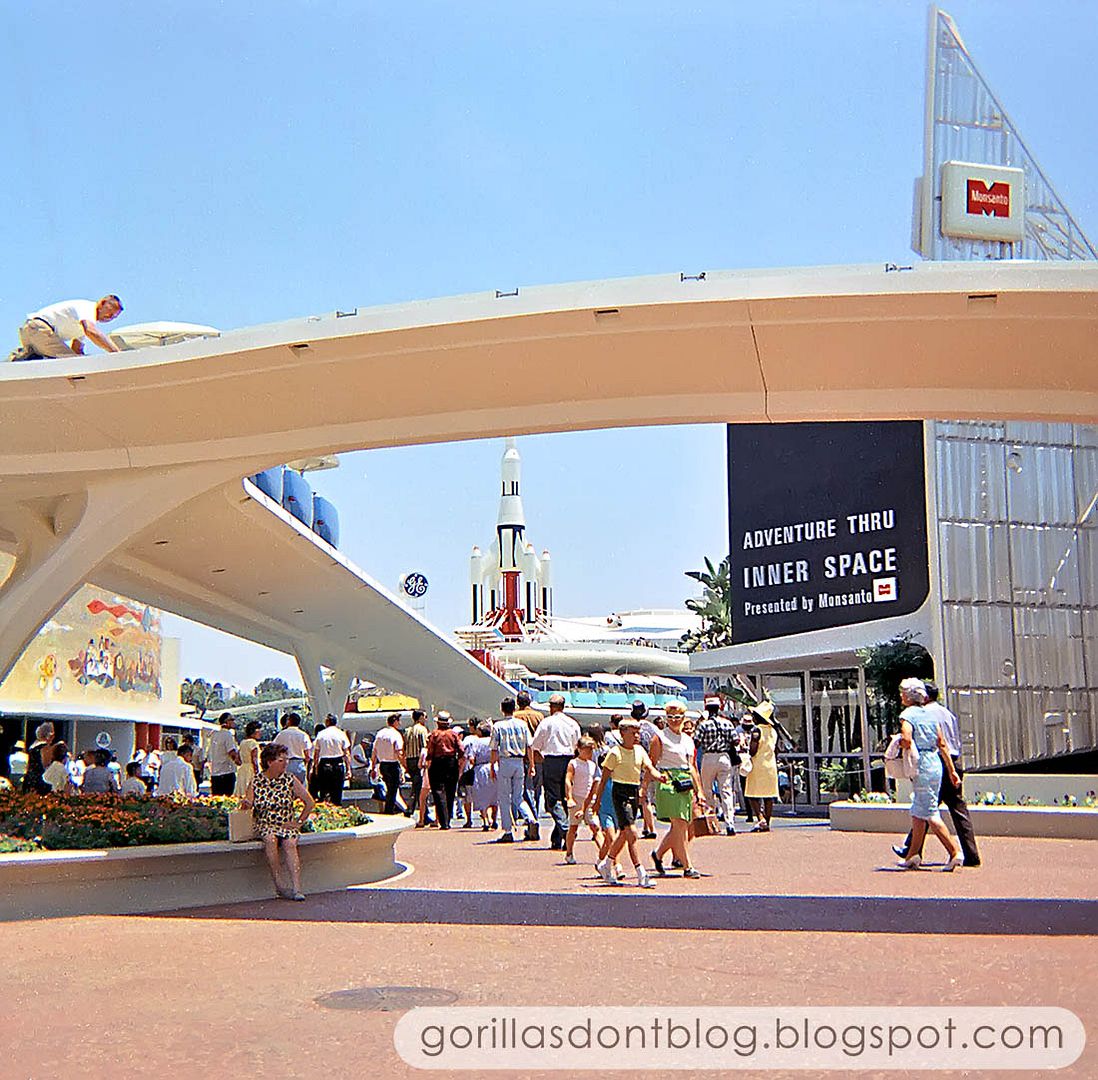 Say, who's that guy, and what is he doing? I'm guessing that he is making some sort of adjustment to one of the many motorized wheels embedded in the track that would constantly turn, providing traction and moving the unpowered Peoplemover trains on their way. Ingenious!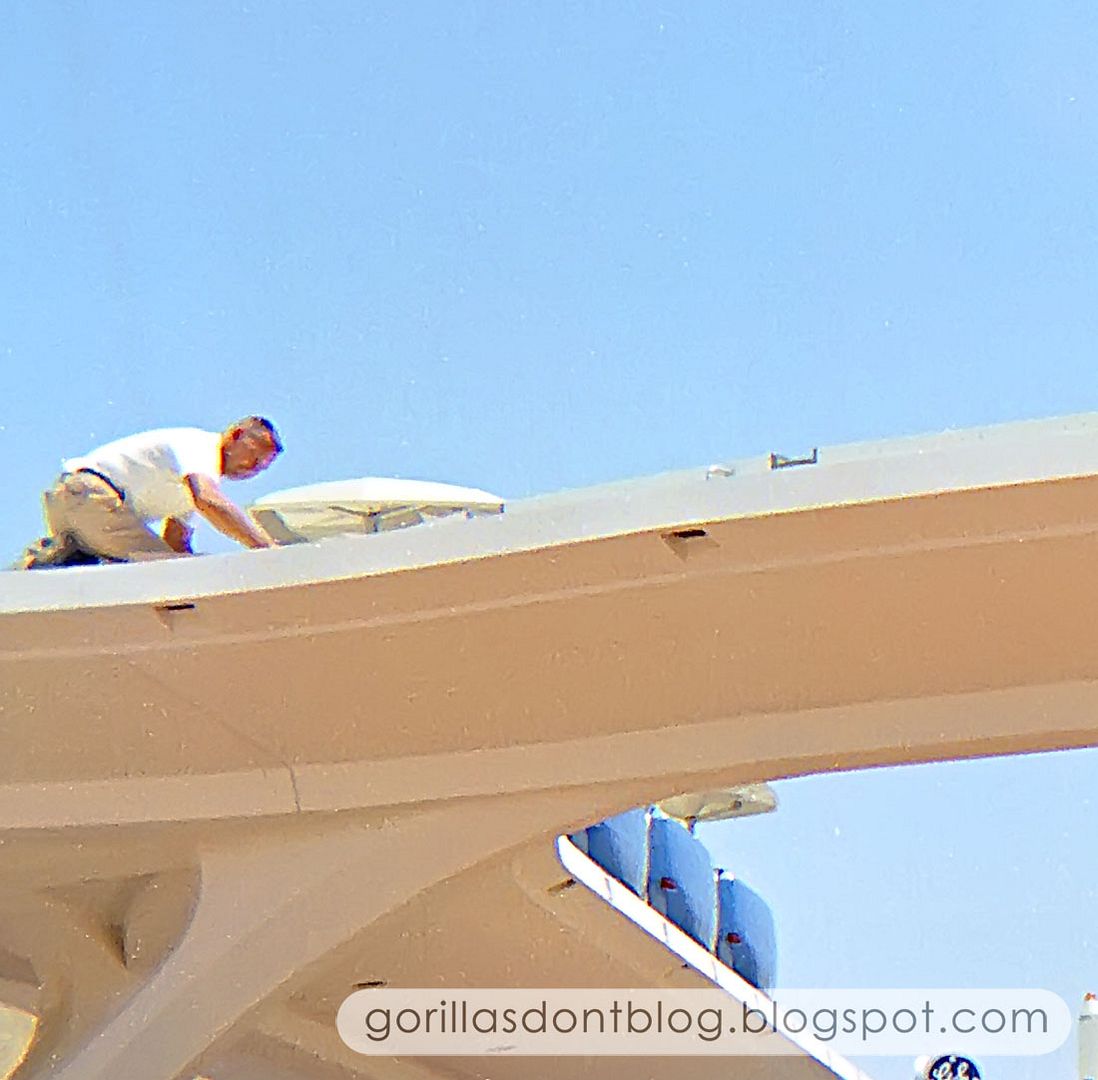 Down below, guests explore the New Tomorrowland; even the most casual of them appears nicely dressed by today's standards.