I'm using this lazy Sunday as an excuse to post a few "meh" slides - but they are from 1957, so they're not a complete waste of time.
In ye olden days, guests could visit Fort Wilderness on Tom Sawyer Island. Andrew Jackson's regimental headquarters was there, and Davy Crockett (or at least a facsimile) could be seen, along with his pal Georgie Russell. You could climb the stairs to look out over the crude log walls, sneak out the "secret" escape, and generally explore and relax. It's all gone now, replaced with a structure that appears to be made of wood, but does not really fit in with the environment. Maybe we'll get a revamped fort after all of this Star Wars Land stuff is done?! Hope springs eternal.
This family is looking pretty weary; Mom is at least attempting a smile. The youngest has found a cigarette butt that still had a few puffs left.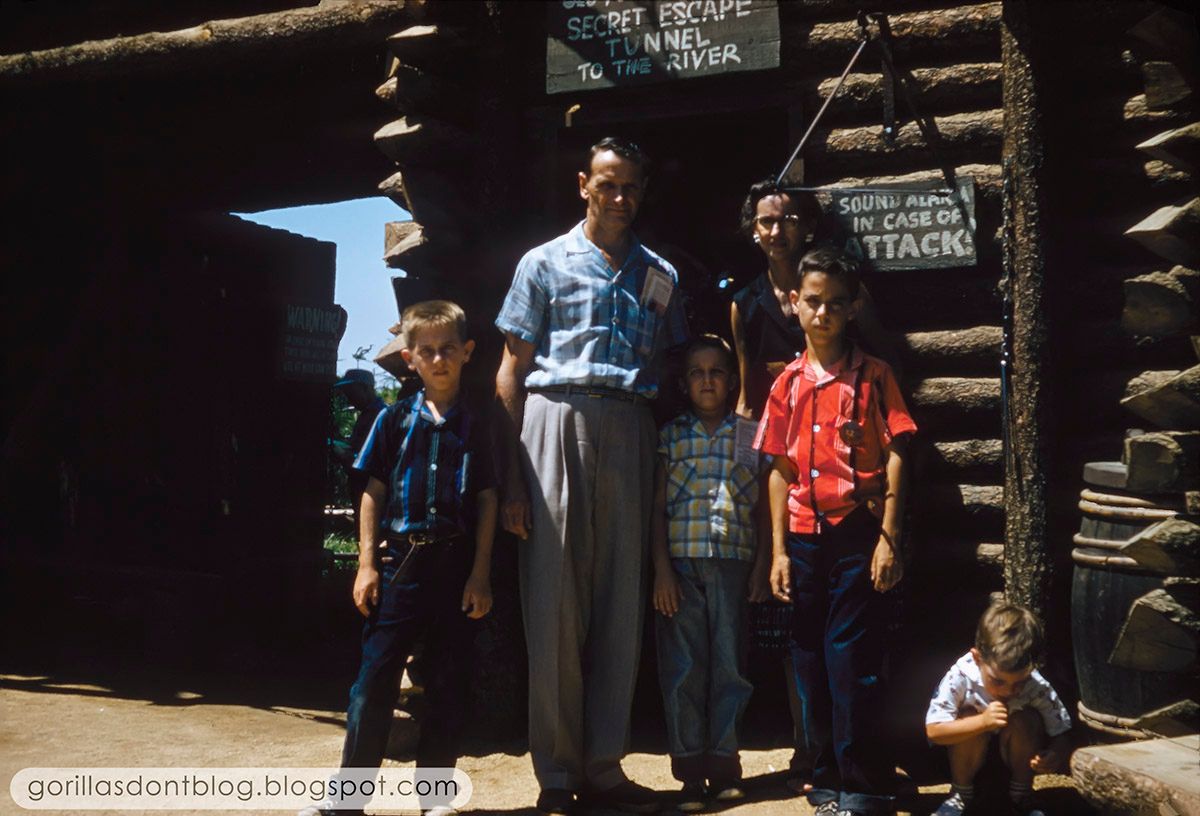 Over in the Rivers of the World, a crocodile suns himself in the green water. His tail points at the ruins of a temple that contained a golden idol and gleaming jewels. I'm sure he'll let you pass if you ask nicely.