It's always fun to present extra-nice photos of Disneyland, but the sad truth is that those are the exception rather than the rule. Sometimes, every single slide in a group (of perhaps 15 or 20) is a dud. It's a bit disheartening. Thank goodness for Sundays here on GDB, when I don't feel as guilty sharing some of those less-than-wonderful pictures.
This first one is an unusual angle, but that doesn't make it good. We're looking down the pathway & steps that lead up to the Skyway chalet in Fantasyland. It's pretty enough, I guess, what with the plants and flowers. The background is blown out, but we can still see the Pirate Ship and the tiny station for the Casey Jr. Circus Train.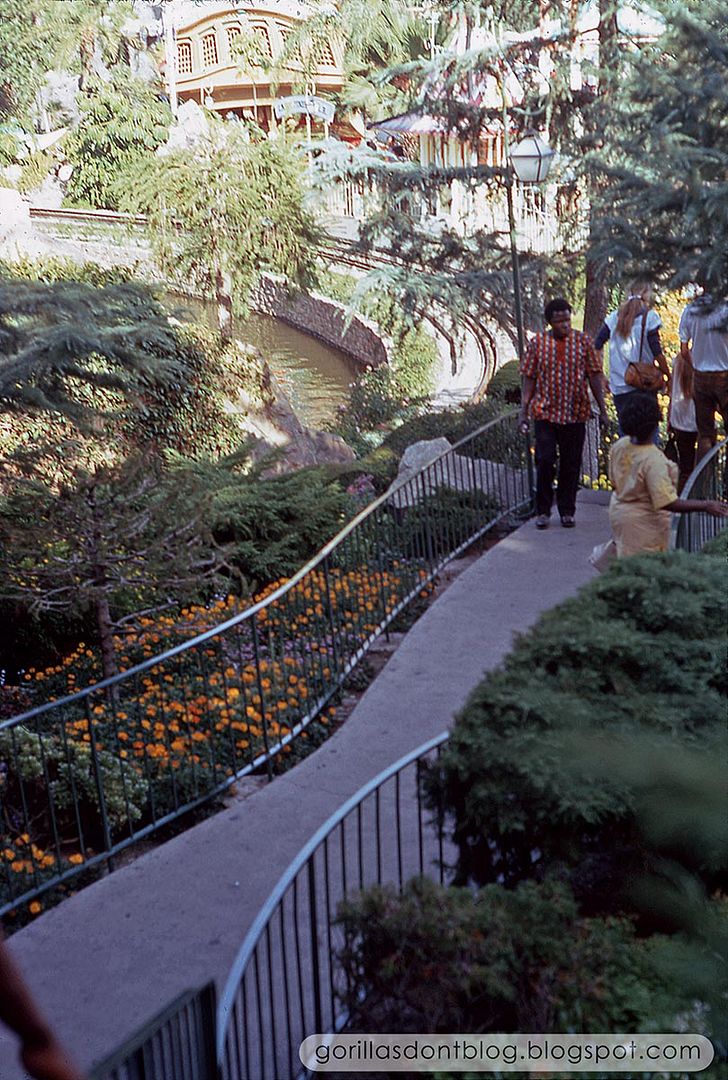 And speaking of Casey Jr... there he is now! Maybe our photographer liked the idea of framing the image with the fence at the bottom and the elbow to our right. You can just see a smidgen of "It's a Small World over there, too. That hedge behind Casey must have been there to screen out.... something? Just a guess, I'm not sure what unsightly mess would have been visible if the hedge was not there.