I am sharing a few more misty, moody photos, from a lot that
we've visited before
. These took some heavy Photoshop work (they were extremely dark and very pink), but I think that the results were worth it.
I believe these are in the order in which they were taken, though I could be wrong. It's not important! We're aboard the Mark Twain as the sun sets; the slight mist (or light fog) lends a moody atmosphere to Frontierland's riverfront.
There's the Plantation House, with a striped awning... did they need that in January? Maybe it helped keep winter rains off of diners. I love seeing the globe lights turned on. To our left, we can see the Straw Hatters (or is it the Delta Ramblers?) performing in the little bandstand. The raft to Tom Sawyer's Island has just launched with a full load.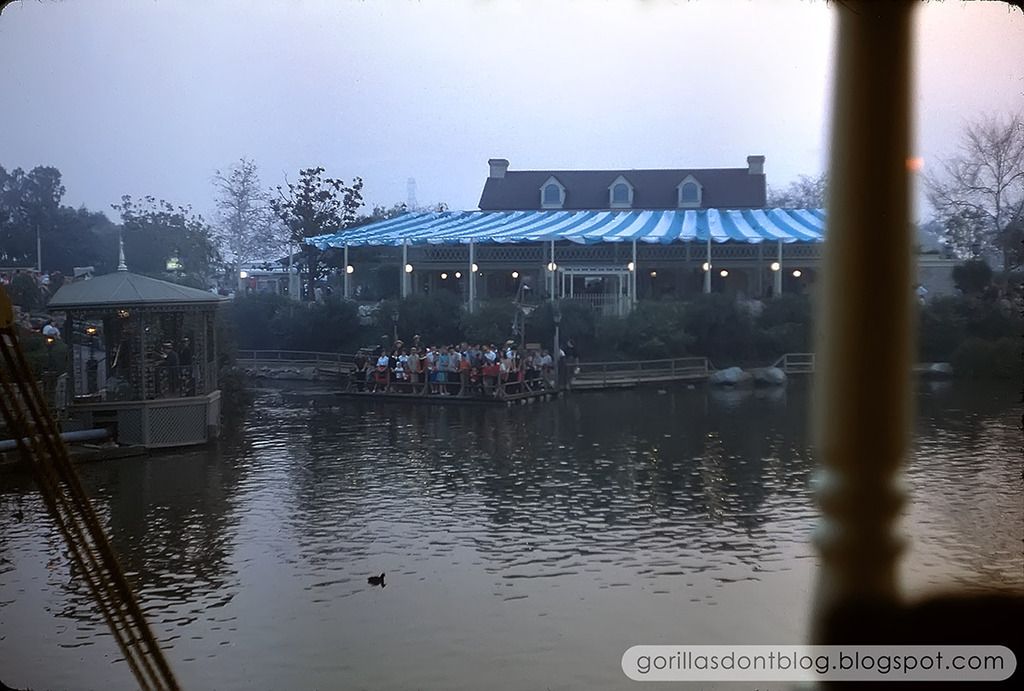 The raft has nearly reached its destination. The sun is trying to cut through the gloom, but it just can't do it! Notice the old location of the water tower that serviced the Disneyland and Santa Fe Railroad (to the left). My brother thought that there was a graveyard on the embankment near the middle of the picture (which would have been cool!), but alas, it is merely the cement (or stone?) supports for the chain that served as a barrier between guests and the river.
A few heads partially block our view, but I can forgive them because one of them sports a souvenir hat with a colorful ostrich plume. There are a few of those on the raft, too! Notice that the Disneyland RR is now passing in the distance.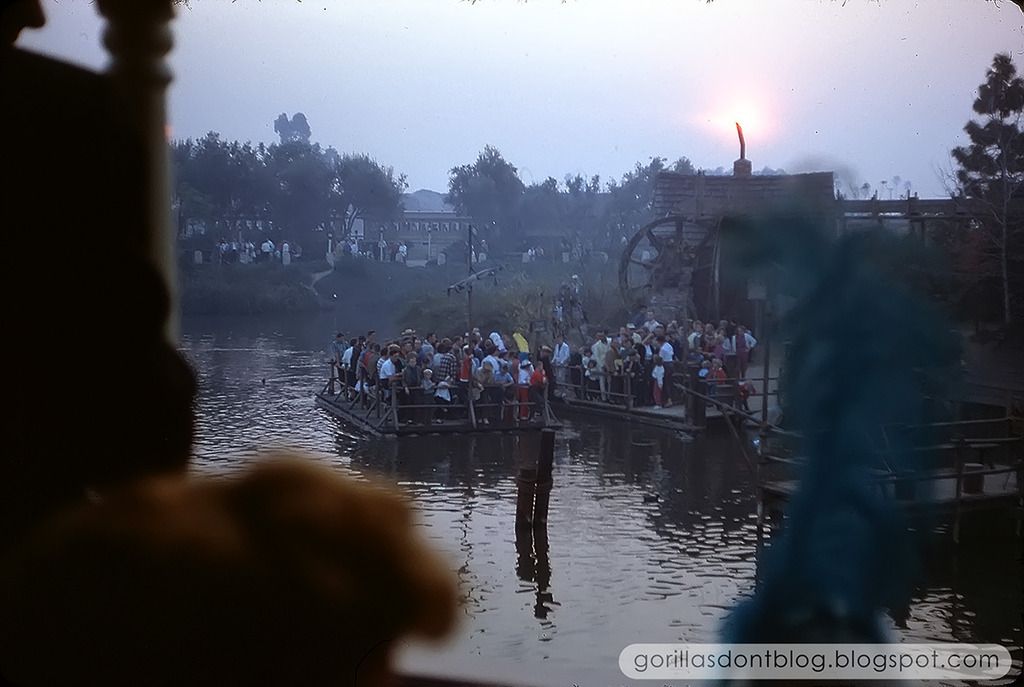 I hope you've enjoyed these moody "Rediscovered Treasures"!