Today seemed as good a day as any to post some more scans from vintage Viewmaster reels! All of these images feature the lovable Dans who dress well. They're good at singing too.
I tried to put these in order, oldest to newest, but there weren't a lot of clues. This one, with the little princess in her poofy dress, seemed like the earliest. There are the Double D's (!), performing outside the Coca-Cola Refreshment Corner. Everything goes better with Coke, even barbershop harmonies. And Cheetos.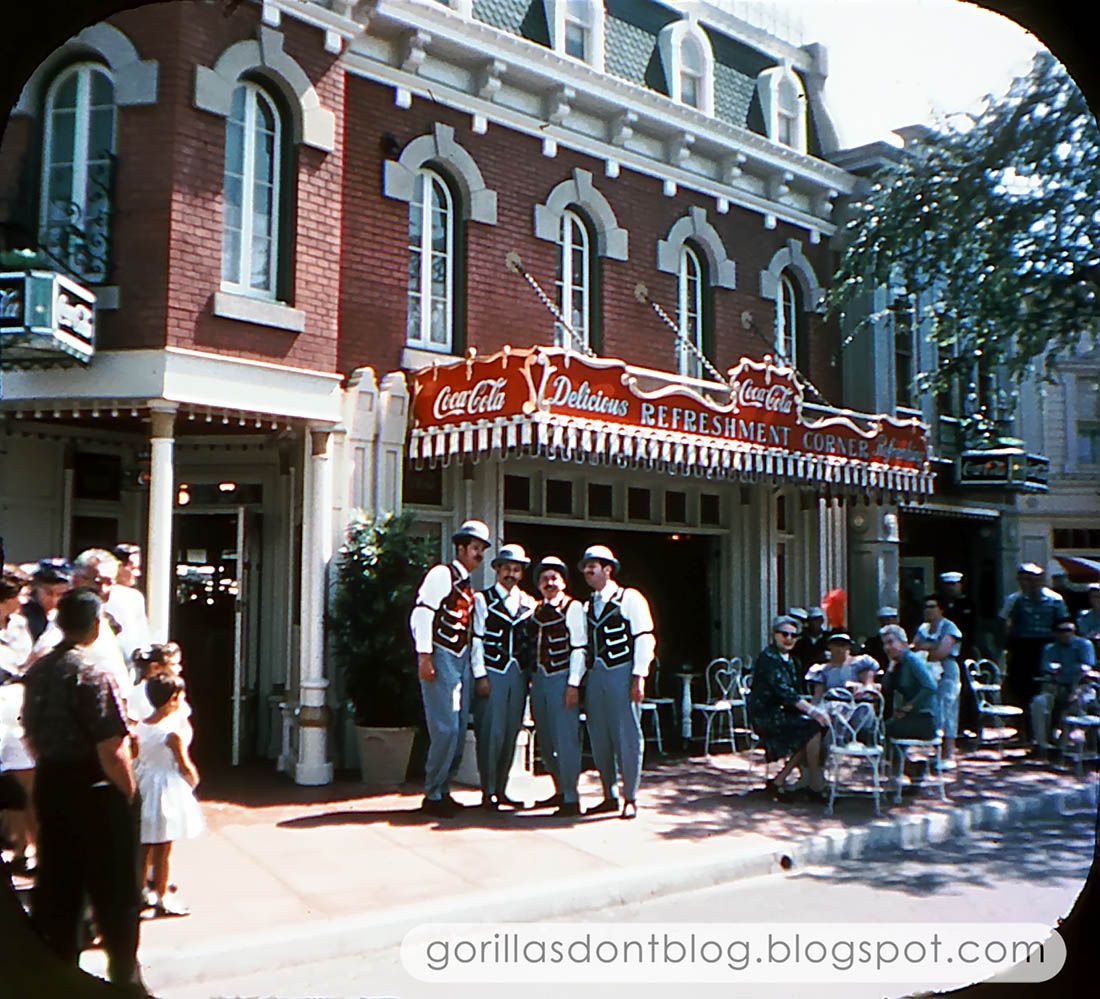 In this next image, the Dans pose with their bicycle built for four with the Opera House in the background. There's Goofy!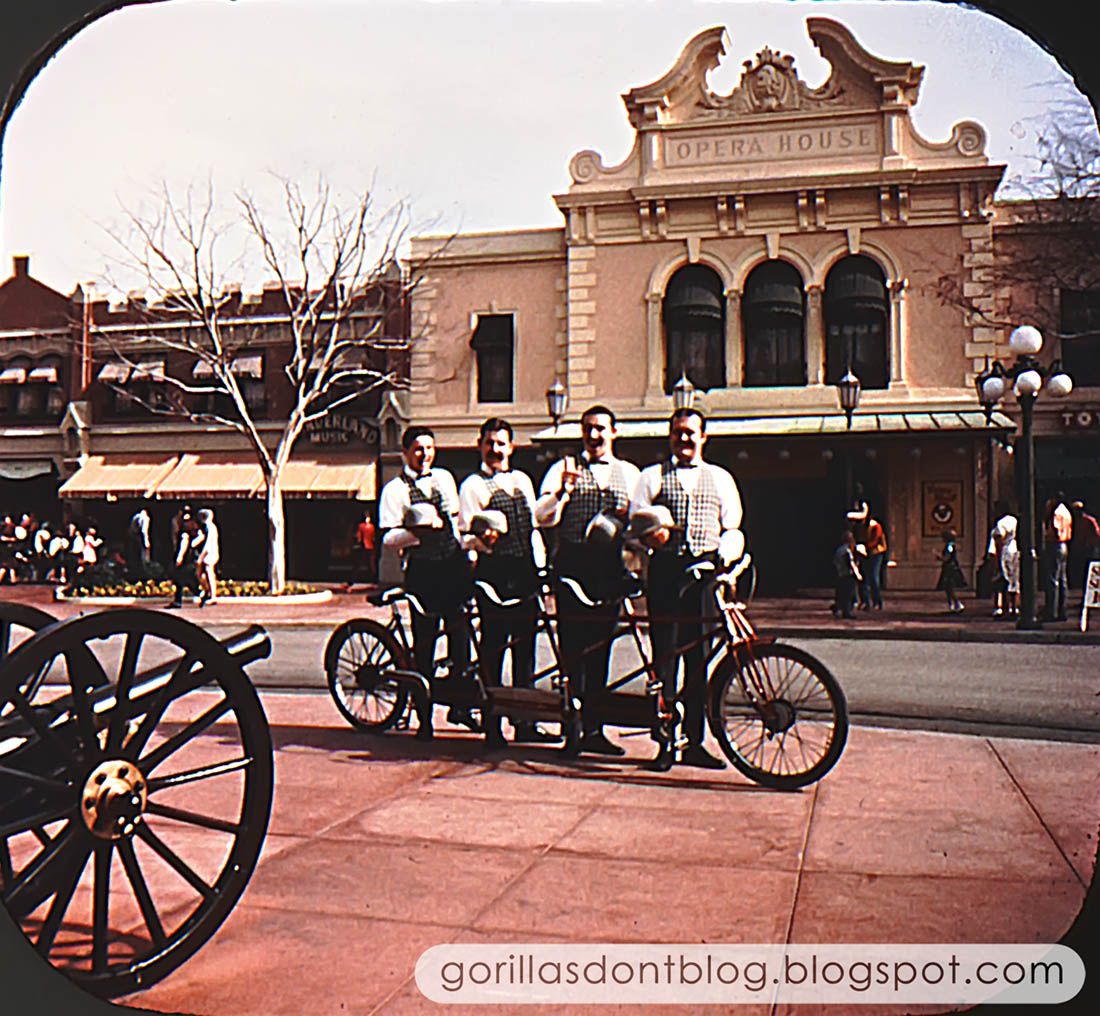 There's something you don't see every day. Four Neat Guys, with straw boaters and spats. Again with the bicycle! Balloon Boy looks uneasy, and I can't blame him. The door to the Bank of America is blocked by these weirdos... I'll come back later.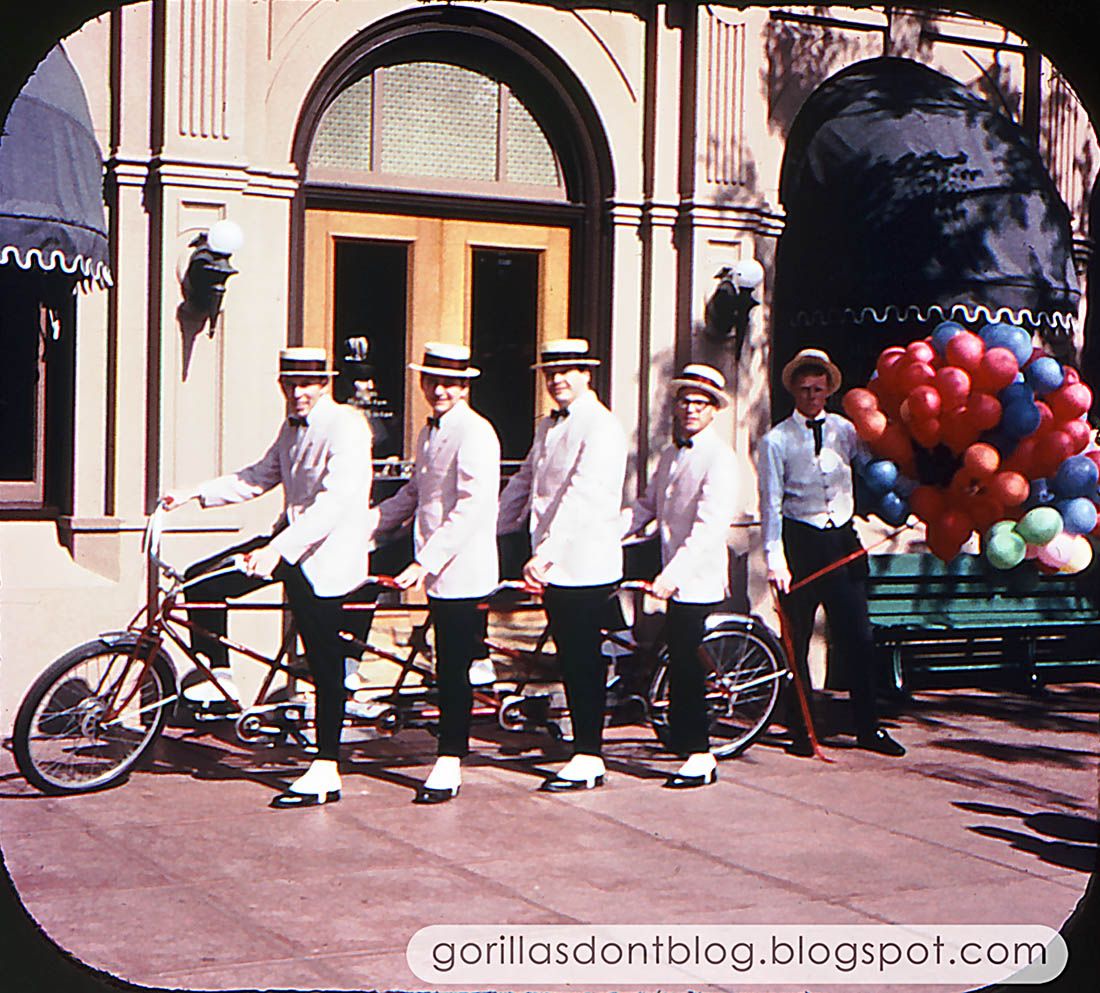 This final image is post-1970. GAF has replaced Kodak, but they know that we will never love them as much. I don't think I ever knew that this shop became the "Photo Salon". Most folks seem to be avoiding the DDs. We need a major motion picture about them, starring Benedict Cumberbatch as all four fellas.