I don't get to visit San Francisco very often, but I really enjoy looking at vintage photographs of this distinctive, beautiful (and expensive) city.
Let's start with this shot looking toward 210 foot-tall Coit Tower, a famous 1933 landmark on Telegraph Hill. Below that is the usual mass of homes and apartments, while warehouses and other more prosaic buildings are near our parking lot. All of those vintage cars! Some knowledgeable reader is going to have a field day.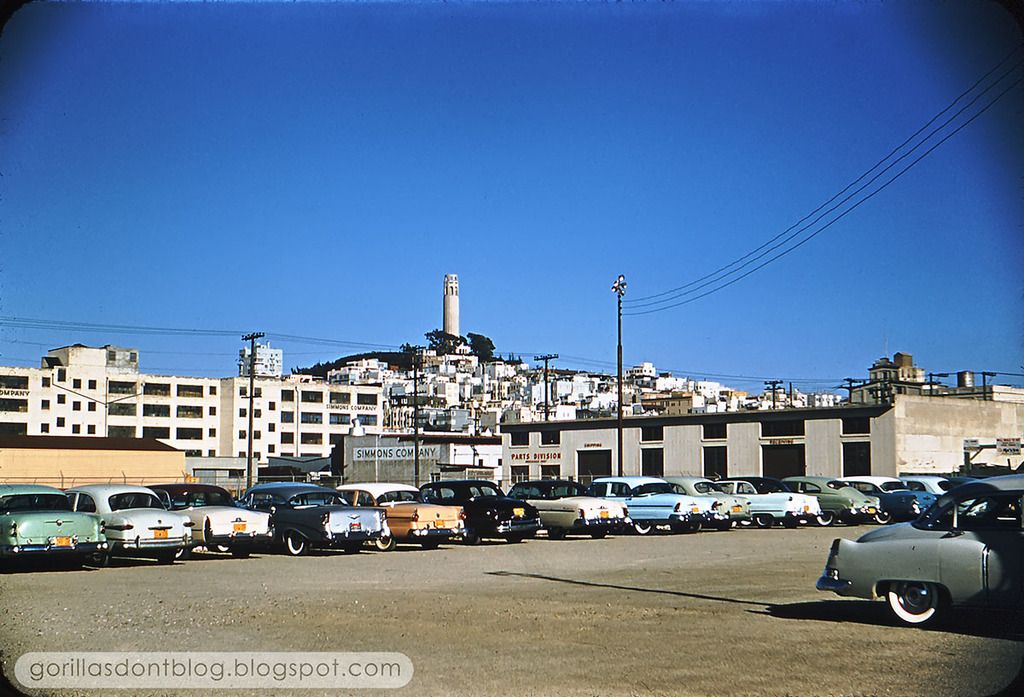 The closest current-day equivalent that I could get from Google was this shot from Battery Street, looking through Levi's Plaza (the headquarters of Levi Strauss & Co., completed in 1981).
Next we leap ahead to October, 1977, for this view looking Southeast on Columbus Avenue, near the corner of Lombard Street. Of course that's the famous Transamerica Pyramid in the distance, designed by architect William Pereira and completed in 1972. It remains the tallest skyscraper in San Francisco.
Almost as fun for me are the more mundane artifacts of life in 1977, including Char-Broil Burgers and Hot Dogs, One Hour Martinizing, and Kentucky Friend Chicken (this was before it became "KFC"). In the distance are the towers of Saint Peter and Paul Church. To our right, the "Dance Your Ass Off Inc." disco! Hey, it was the seventies, after all.
There appears to be cable car tracks (?) running down the street....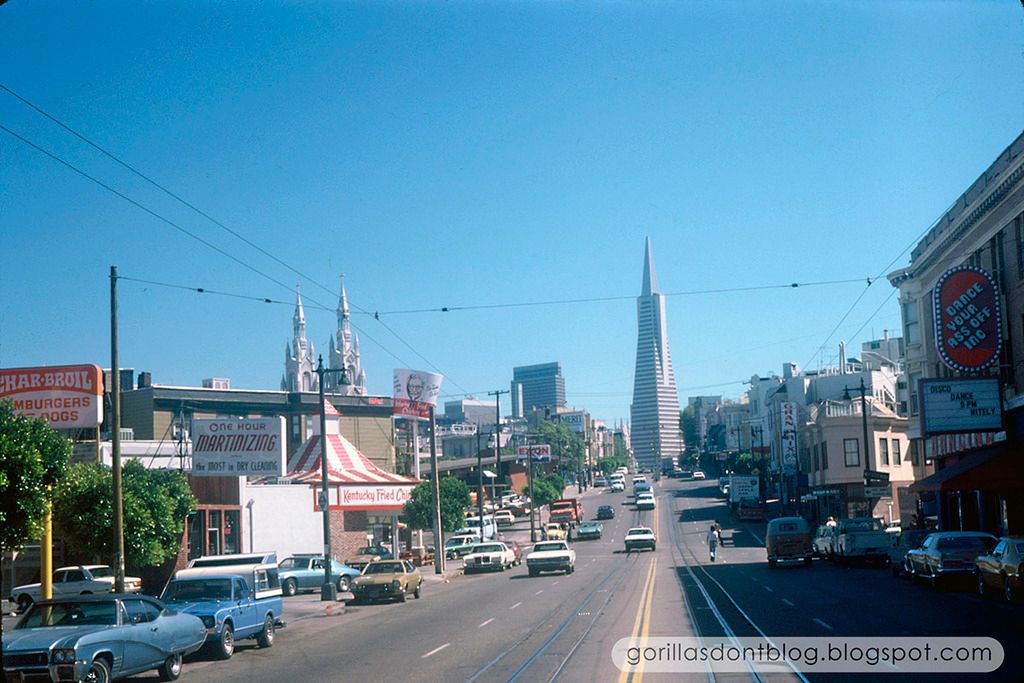 ...and those tracks are still there in this contemporary screen-grab from Google's Street View. The disco is gone though.
Imagine my surprise when I found this pinback button! These were available in several colors. This same artwork was featured in a large painted sign affixed to the side of the building; in November of 1978, a smoldering cigarette started a fire that gutted the building.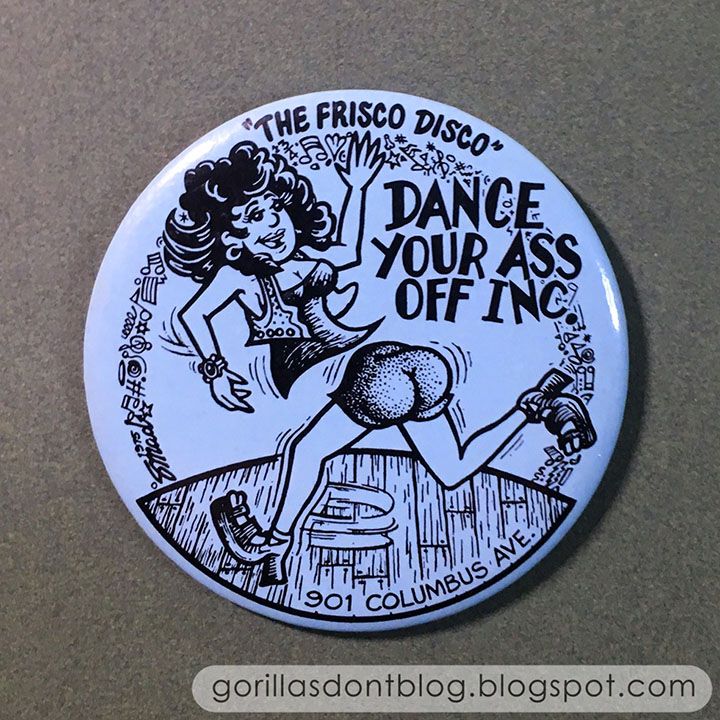 I hope you have enjoyed your visit to San Francisco!