Like the title of this post says... today I have two "random snapshots" for you. I'll start with the last photo from a batch dated "October 1971"; even with the buffer of viewing a "just OK" image glowing on a computer screen, I still get a sense of the excitement that I used to feel walking into Tomorrowland. Little visual clues still make me smile, like the logos for Bell Telephone, General Electric, and Monsanto (harder to see). And there's the classic Peoplemover, Rocket Jets, and those silver "portals" that feel so futuristic.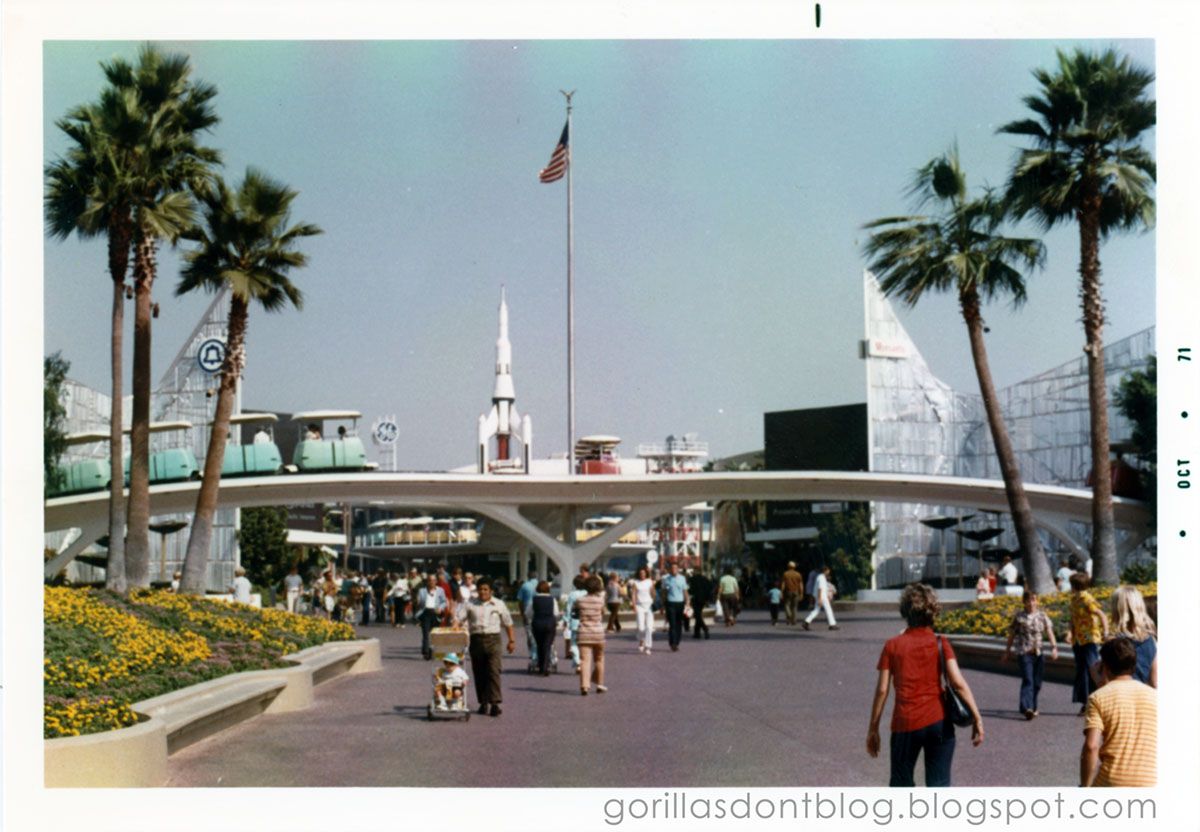 This next one is an orphan, featuring a fun picture of two ladies meeting the Tomorrowland Spaceman and Spacegirl. The date "1958" is written on the back. It's a fun photo, but I was not crazy about the fact that the color had devolved into a weird pinkish-brown. Yarg!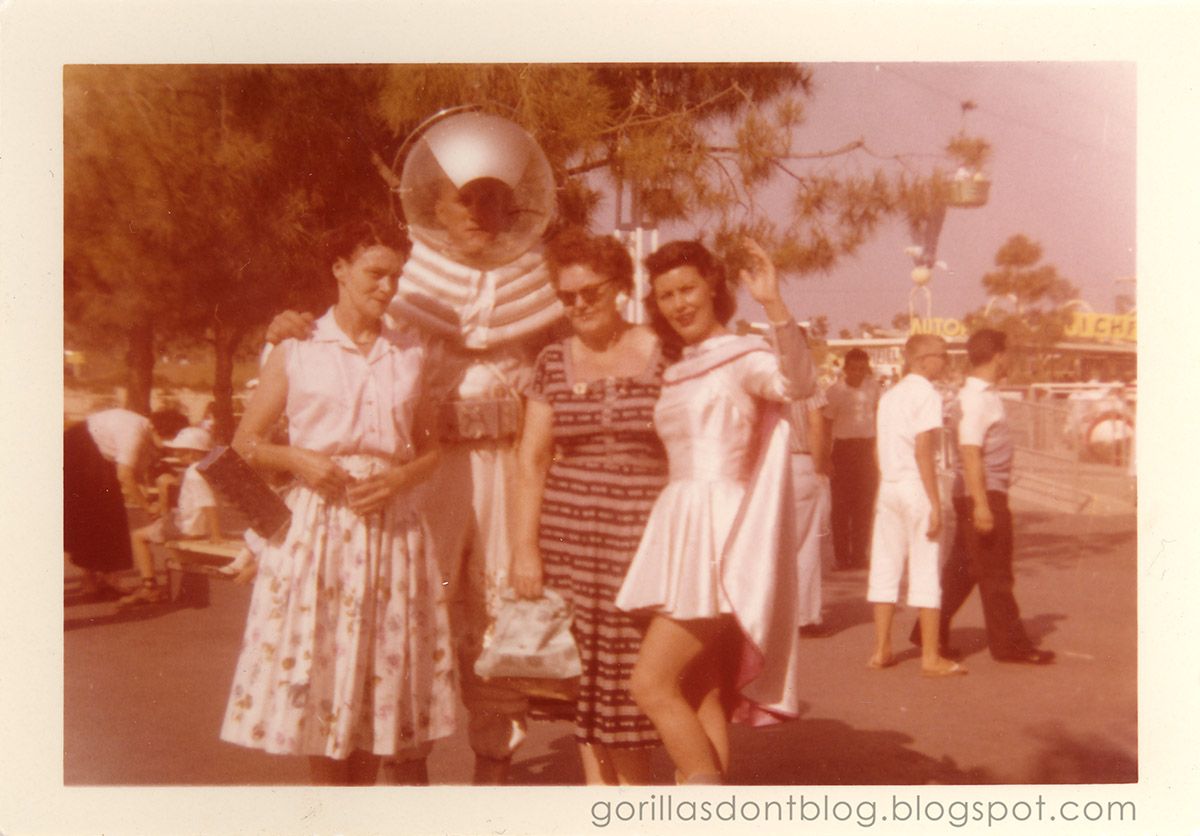 Through the magic of Photoshop, I was able to restore the color to a degree.