Hershey, Pennsylvania is not too far from my former home of Camp Hill (near Harrisburg); the close proximity was a very good thing for a kid who missed Disneyland so much. At least we could go to "Hersheypark" to satisfy our amusement park cravings.
This first photo (from 1967) shows a bronze statue of a magnificent stag - this feels so old fashioned to me, somehow. Milton S. Hershey not only founded the company that bears his name, but had a town built for the many workers from his nearby factory. There were beautiful gardens to enjoy, and in 1908, a Merry-Go-Round became the first ride in what would become one of the great amusement parks of the area.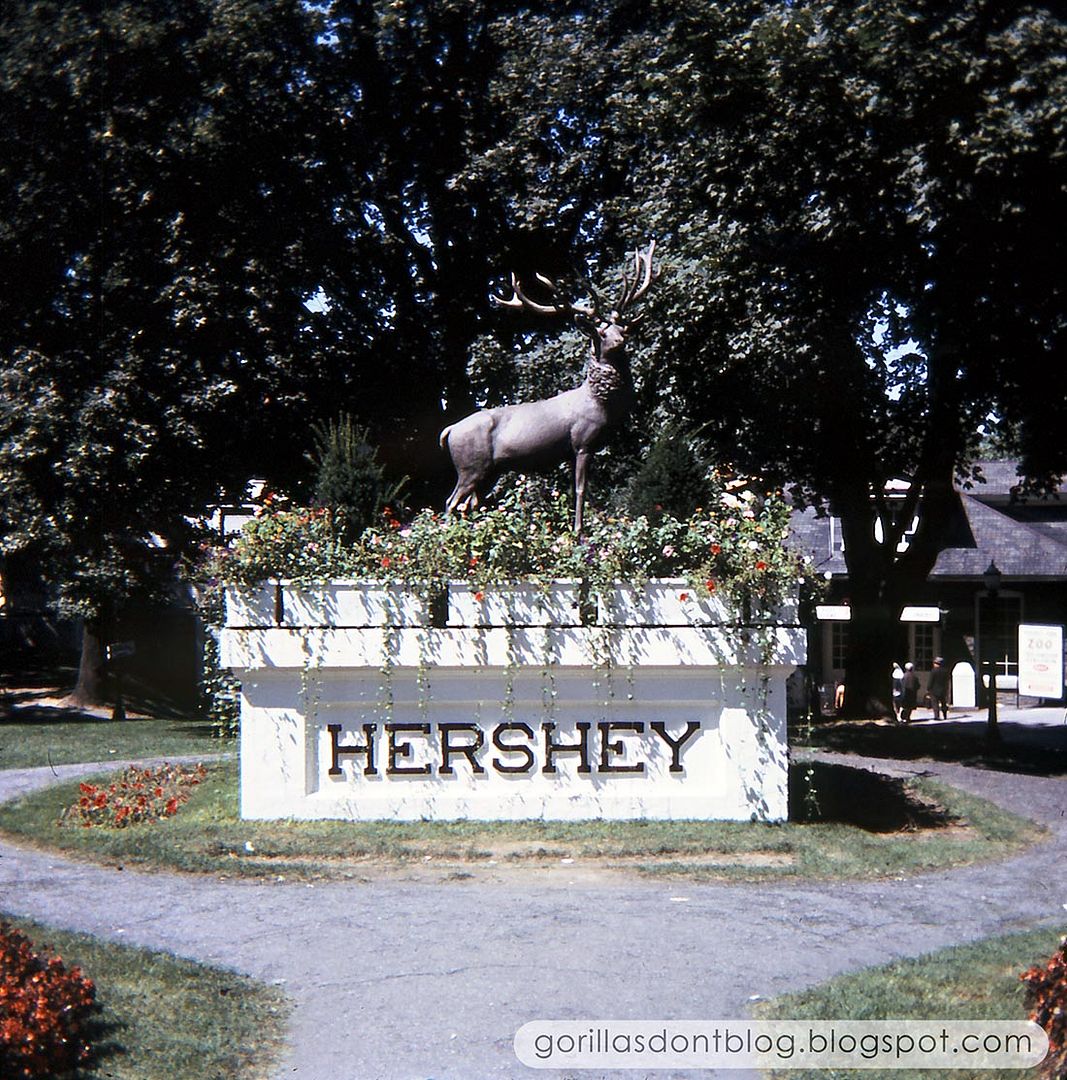 The following 3 photos are all from July, 1960. This first one is taken from a road that passed over the train tracks - trains that must have shipped zillions of cocoa beans, untold tons of sugar, and many thousands of gallons of milk over the years. It's hard to see here, but the world "Hershey" is painted on the sides of those twin stacks in the distance.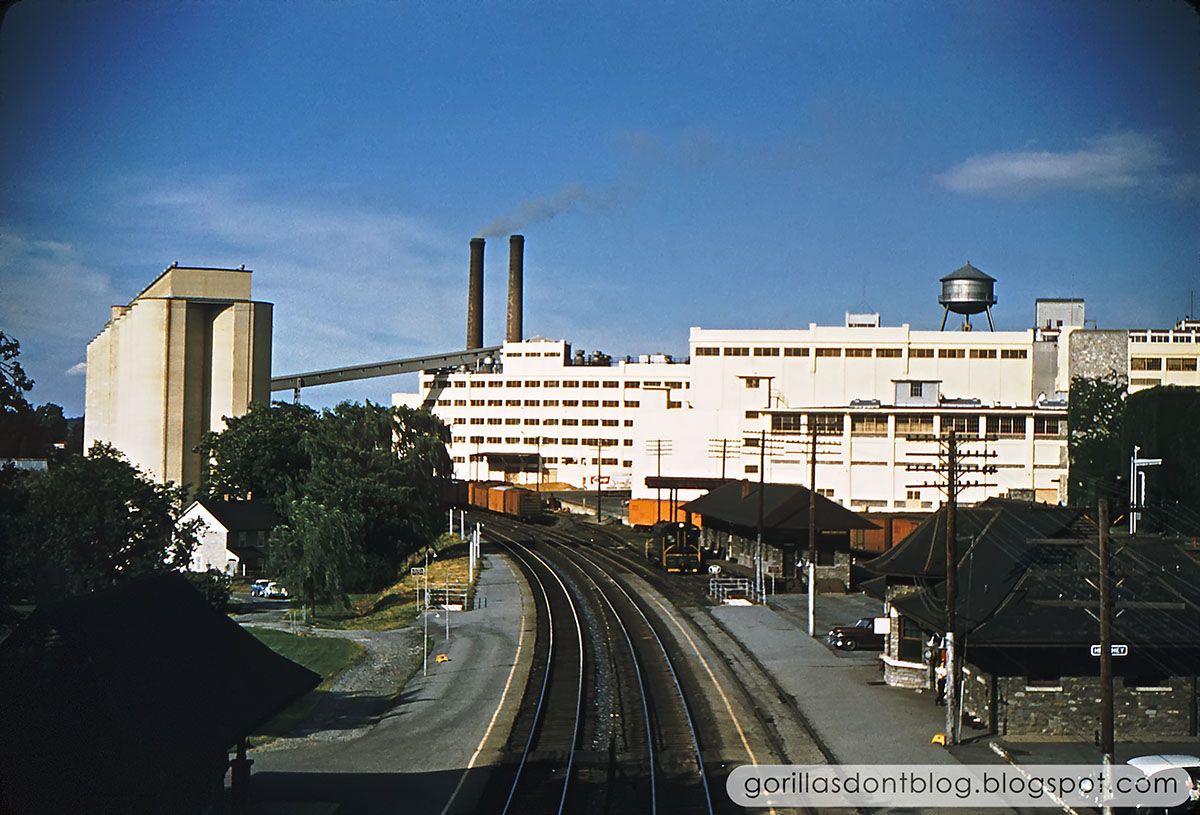 The photographer pivoted to his right and took this shot of downtown Hershey, a very pretty town that almost has the feel of a college campus.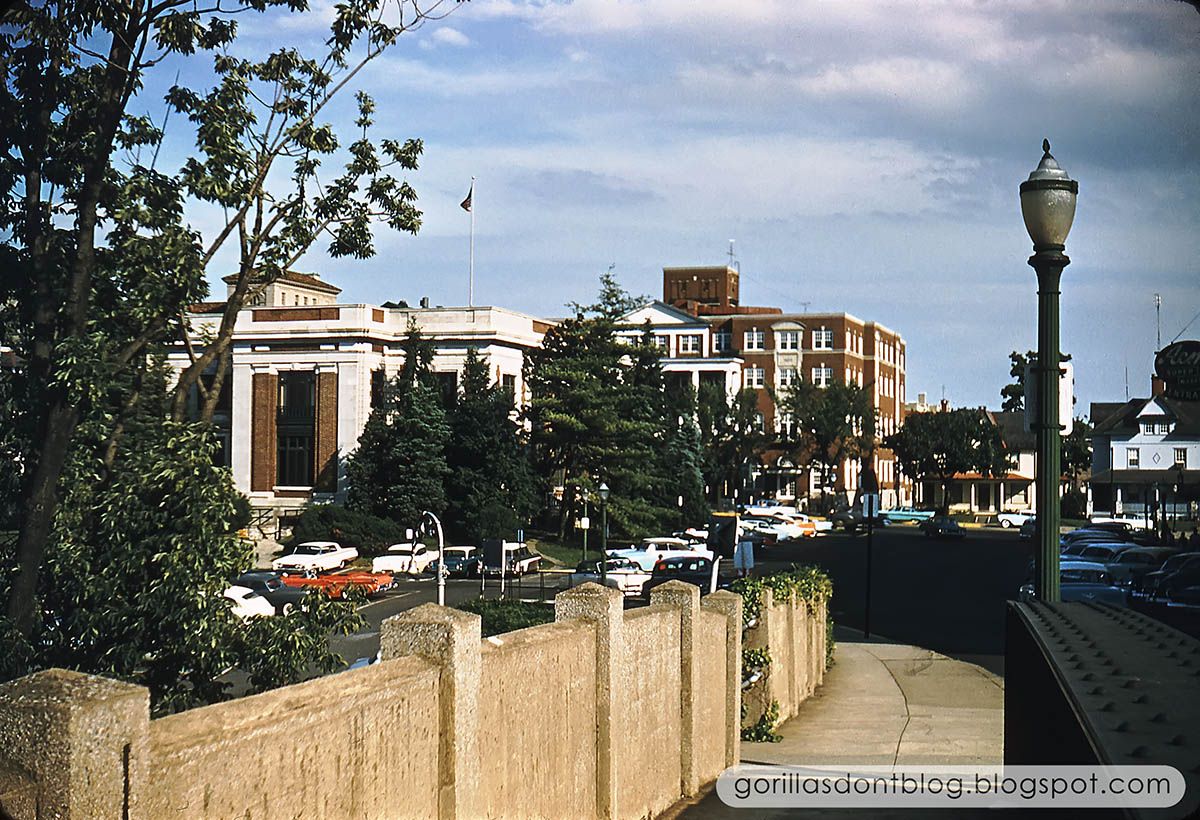 This last photo shows "The Comet", a wooden coaster built in 1947 by Philadelphia Toboggan Coasters. Happily, this classic roller coaster is still around today!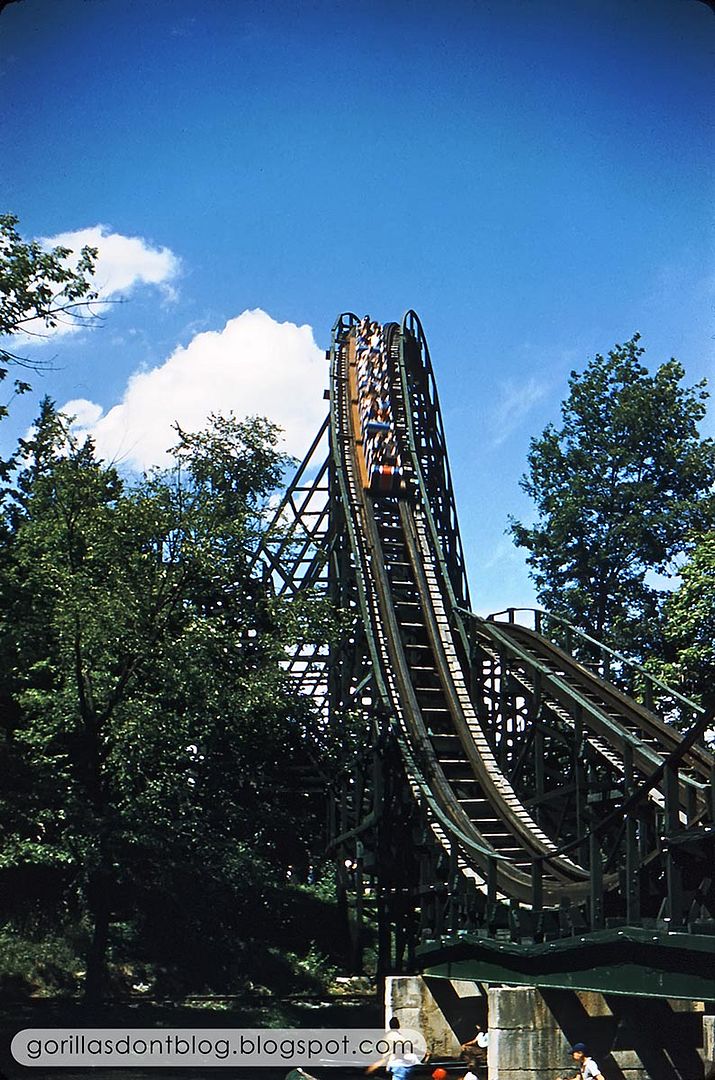 I hope you have enjoyed your visit to Hershey, Pennsylvania.