Here are two more scarce night views of Walt Disney World's Magic Kingdom back when it was only a few weeks old.
This first one is one of my favorites, a fantastic look at the Frontierland Shooting Gallery! Because this was taken at night, we can really see the scenic backdrop.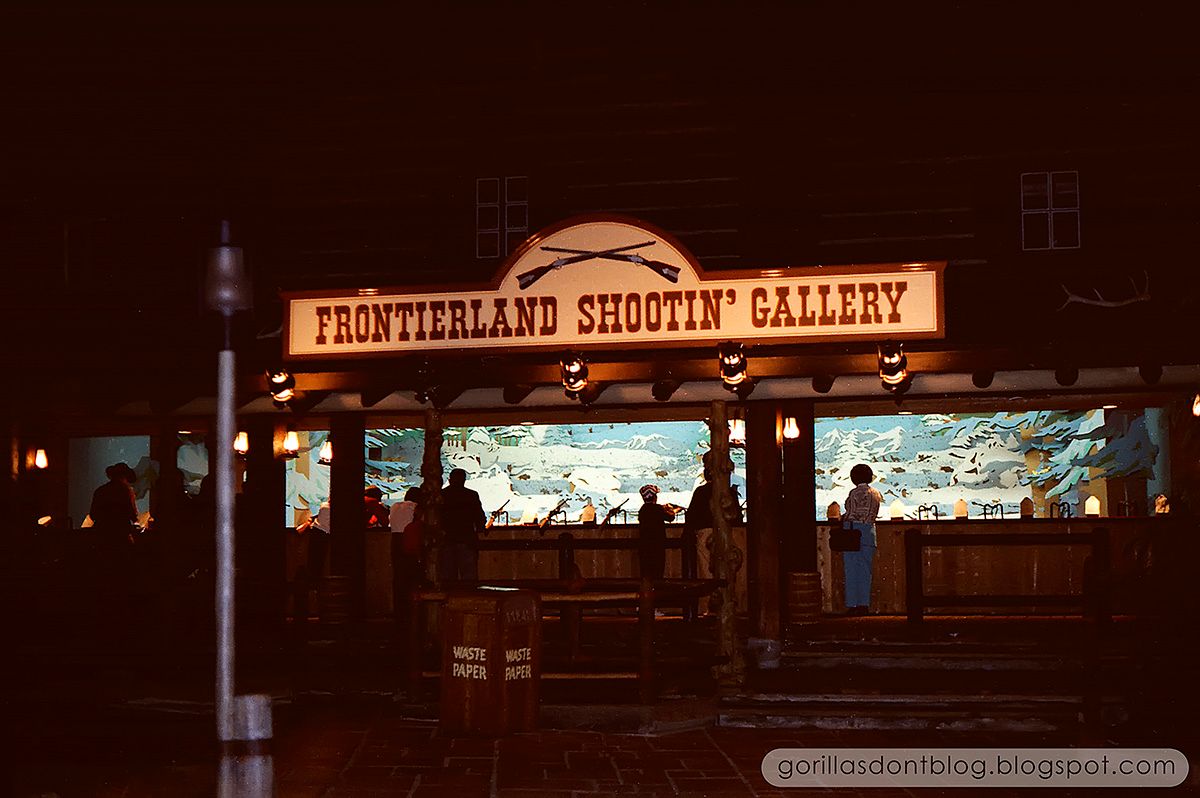 It's a beautiful mountain snow scene, somehow fitting for a normally-hot Orlando. It's hard to make out targets, but I do see flying geese (or ducks), and what appears to be bison and elk/moose. There is still a Frontierland Shooting Gallery at the Magic Kingdom, but it now looks completely different, with a dimensional, spooky Southwest "Boot Hill" scene.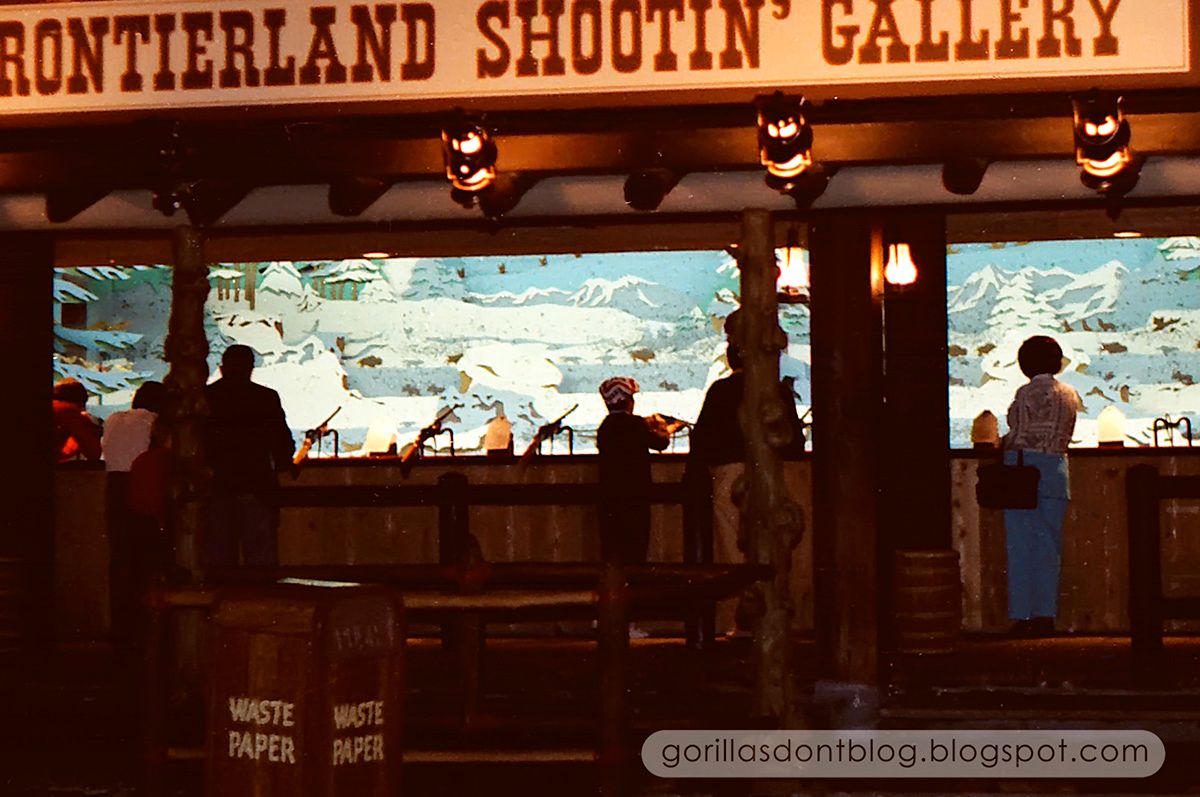 Next is this nice photo of the Main Street Christmas tree. Mr. X has described the crowds as heavy during his visit; something tells me that a holiday visit to the Magic Kingdom these days would be considerably more congested.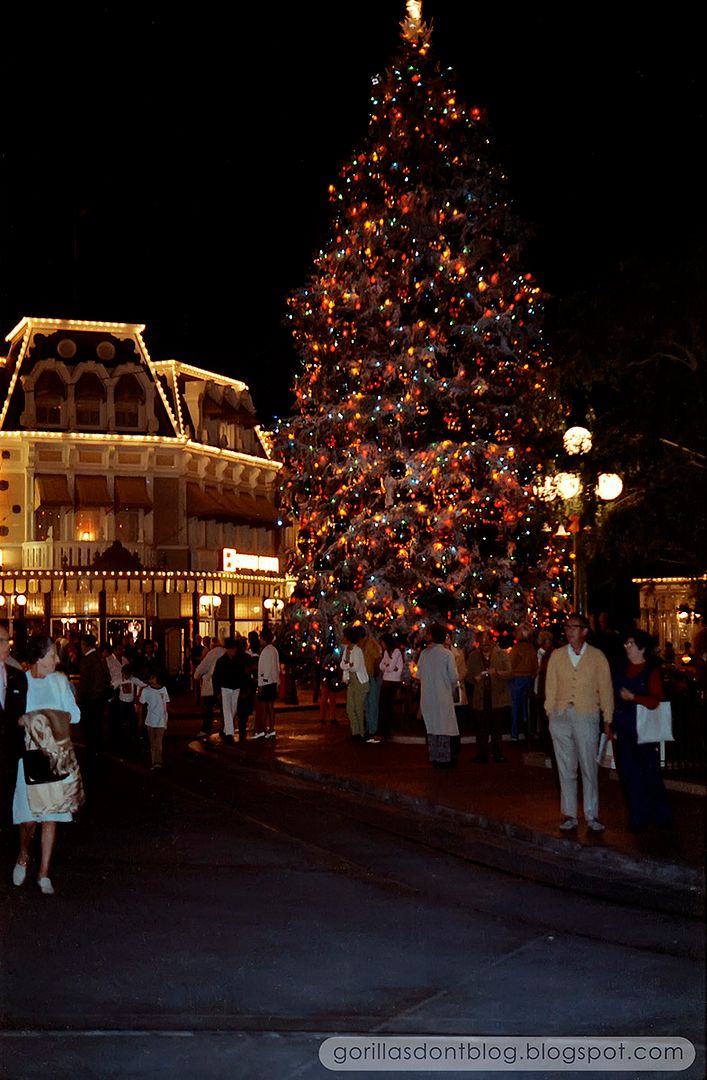 These are the last of the night photos, but never fear, there are 24 daytime photos from the same visit, coming soon.