I sure wish today's photos of Disneyland's Carousel of Progress were not so fuzzy... as they are, they have been relegated to a Sunday post.
Even so, the "today" scene (more like the hopeful "near future") has always been my favorite of the bunch, reflecting Walt Disney's optimistic view of what life could be if we willed it so. Father and Mother are enjoying Christmas in their home that looks modern in a warm, mid-century way. An avocado fridge! I'll bet it has "Tab" sodas in bright pink cans in it. Father has gone gray, but Mother still looks pretty foxy! Beautiful Progress City can be seen out the window.
This picture was taken only months before the Carousel of Progress was closed for its eventual move to Orlando (it closed on September 9th, 1973).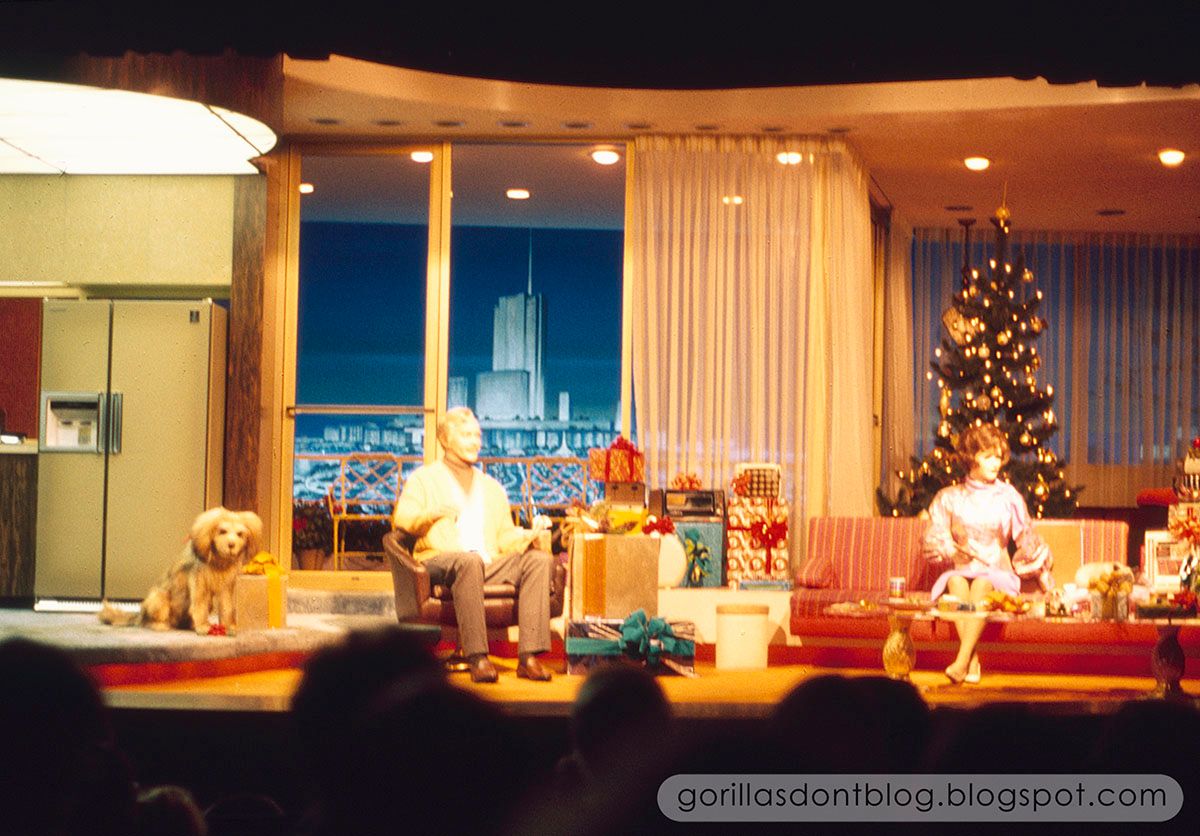 Next is a blurry shot of one of the memorable "Kaleidophonic Screens", which displayed changing colors and patterns of light.