After seeing a fun bunch of night photos of the Magic Kingdom from only a month after the park opened, I am segueing into the daytime photos. There are some nice ones!
We'll start at Main Street Station, as seen from Town Square. It looks magnificent! Talk about ornate. And yet you can see the family resemblance to the station at Disneyland. I love that wrought-iron and glass covering that truly appears to be from another era.
Notice the little family to the right (by the trash can), all bundled up against the November chill!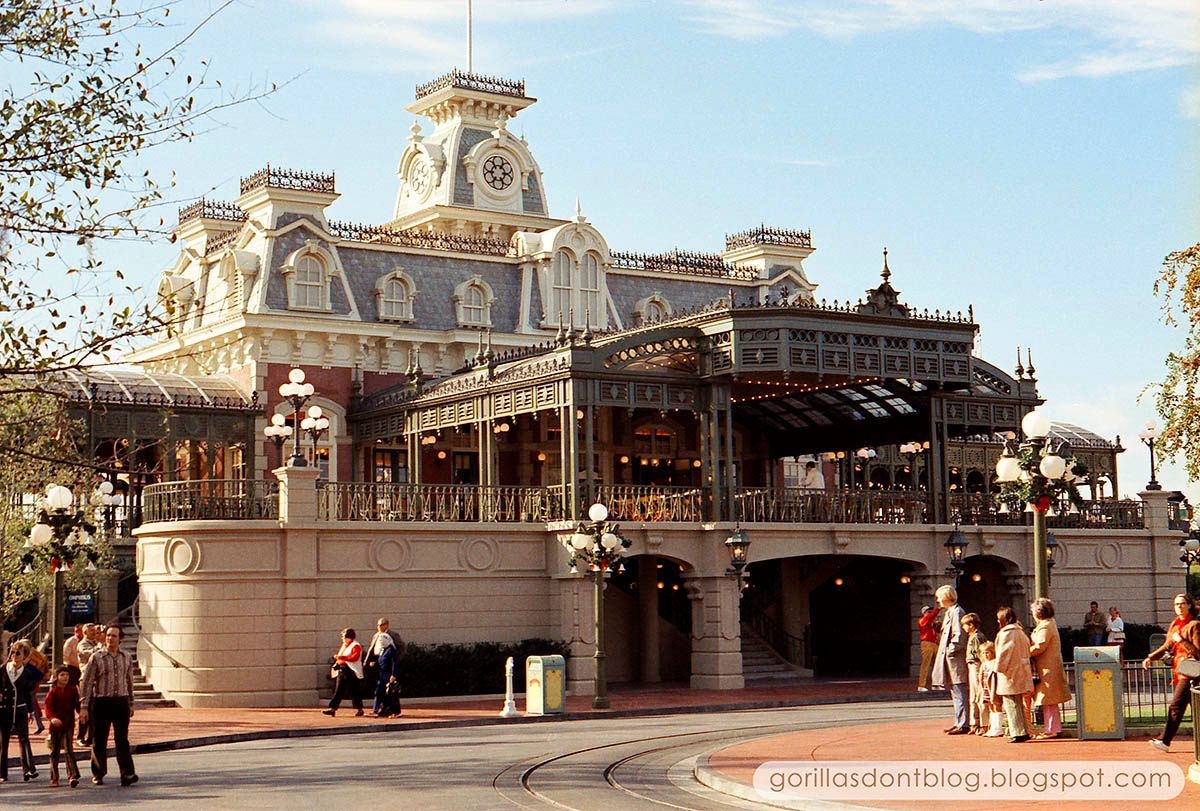 This Main Street Jitney is pretty cool... I like the fact that these are unique to the Magic Kingdom... Disneyland never had them. As usual, Bob Gurr did a great job making these look suitably antique. Check out that fancy "bus stop"... it looks like the Jitney driver is asking whether those folks want a ride.
I assume that Sleeping Beauty Castle would be to our left, since we seem to be on the East side the the Plaza.