It's time for another "anything goes Saturday" installment here on GDB!
Today's photo is from 1958, and features a dapper little kid (what do you think, three years old?) who is absolutely delighted with his cool toy train. Dad has plunked a 4' by 8' piece of plywood down in the backyard to provide a suitable flat surface for the model locomotive. It looks like a pretty large gauge (I dunno, "O" gauge? I really don't know much about that stuff), with some serious heavy-duty track.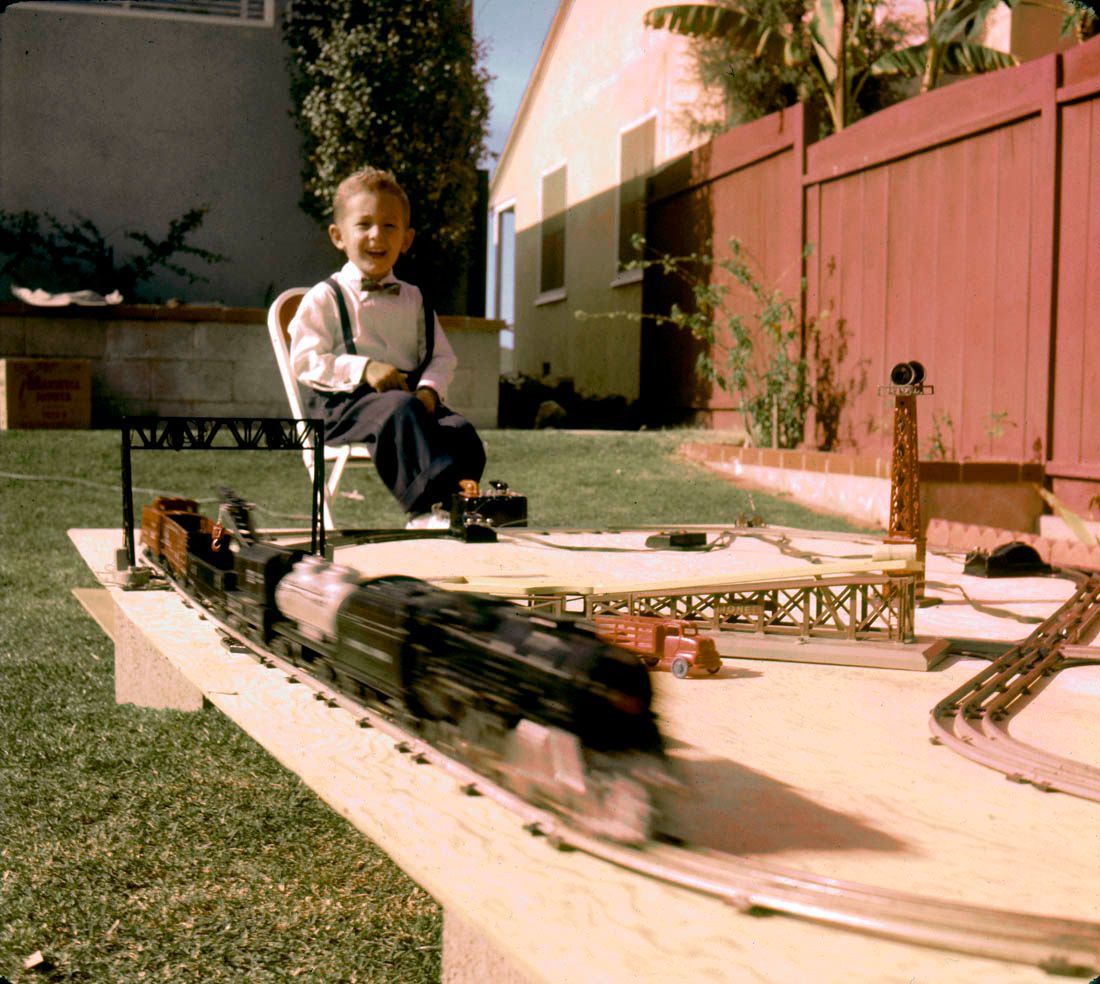 If I ever got into model railroading, I'd be one of those obsessive types who would want mountain trestles, realistic lakes, tunnels, and all the most elaborate stuff! But I'm not sure I'd be having as much fun as this kid is having.