Today's first "Knott's" photo shows the "arastra", a gizmo that was used for crushing ore. As you can see, it was mule-powered (2 of them, if you look closely)! The Indian Chief wants to pet the mules and brush their manes, but he's kind of shy; he's hoping that the prospector will notice him and invite him over. By the way, where are all the guests?!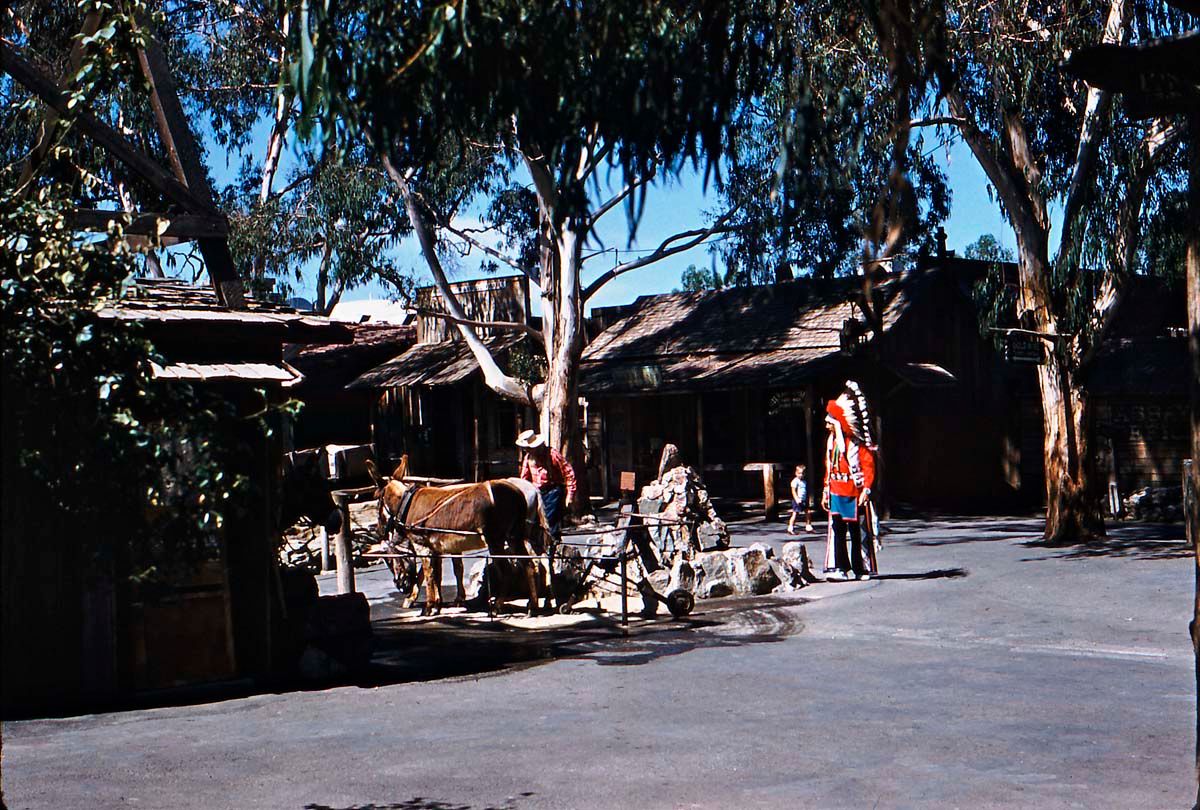 Harry's Gunshop ("gunshop" - one word, that's odd) sits right next to the old Grist Mill, though it looks like you are out of luck if you want to buy a gun today. How am I supposed to shoot stuff? For some reason, a wooden bicycle is displayed outside the gun shop (I mean gunshop), because back in the good old days it was fun to ride a bike and shoot at the same time. Come to think of it, it's STILL fun!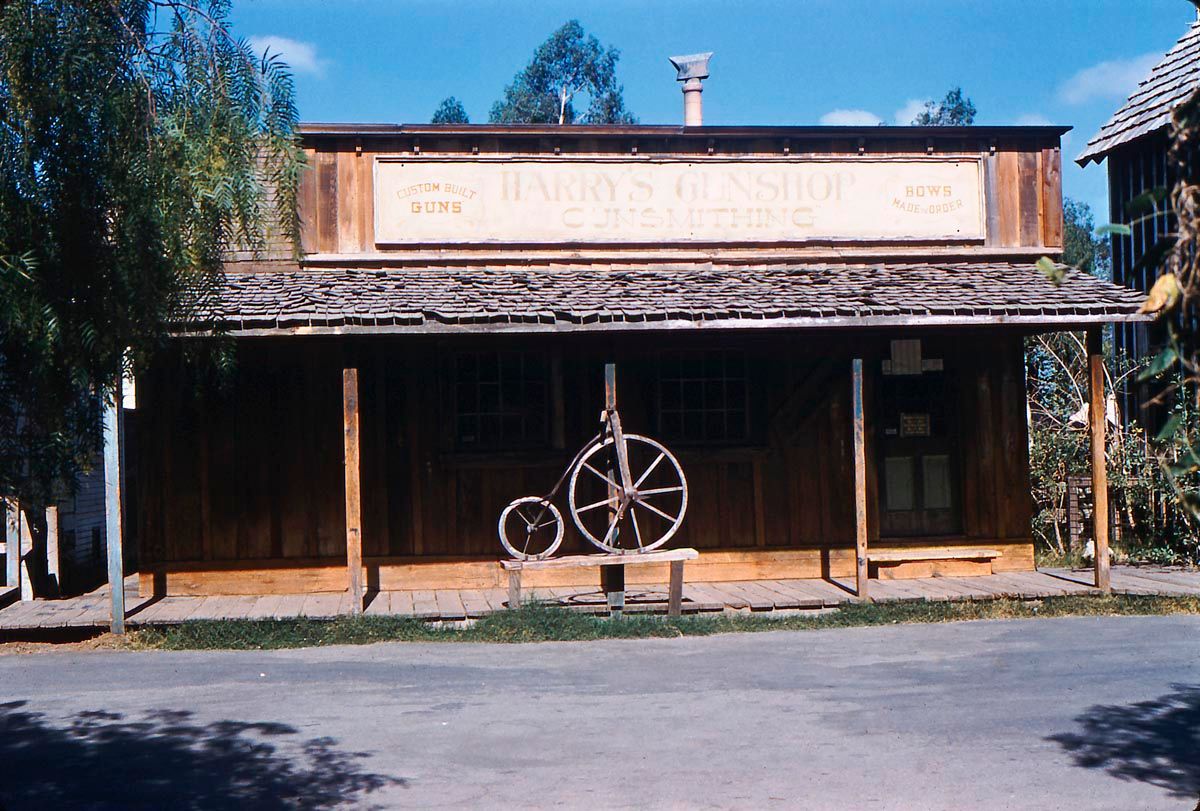 I don't know what this is! Is it the "Church of the Transfiguration"? Somebody out there knows (TokyoMagic!).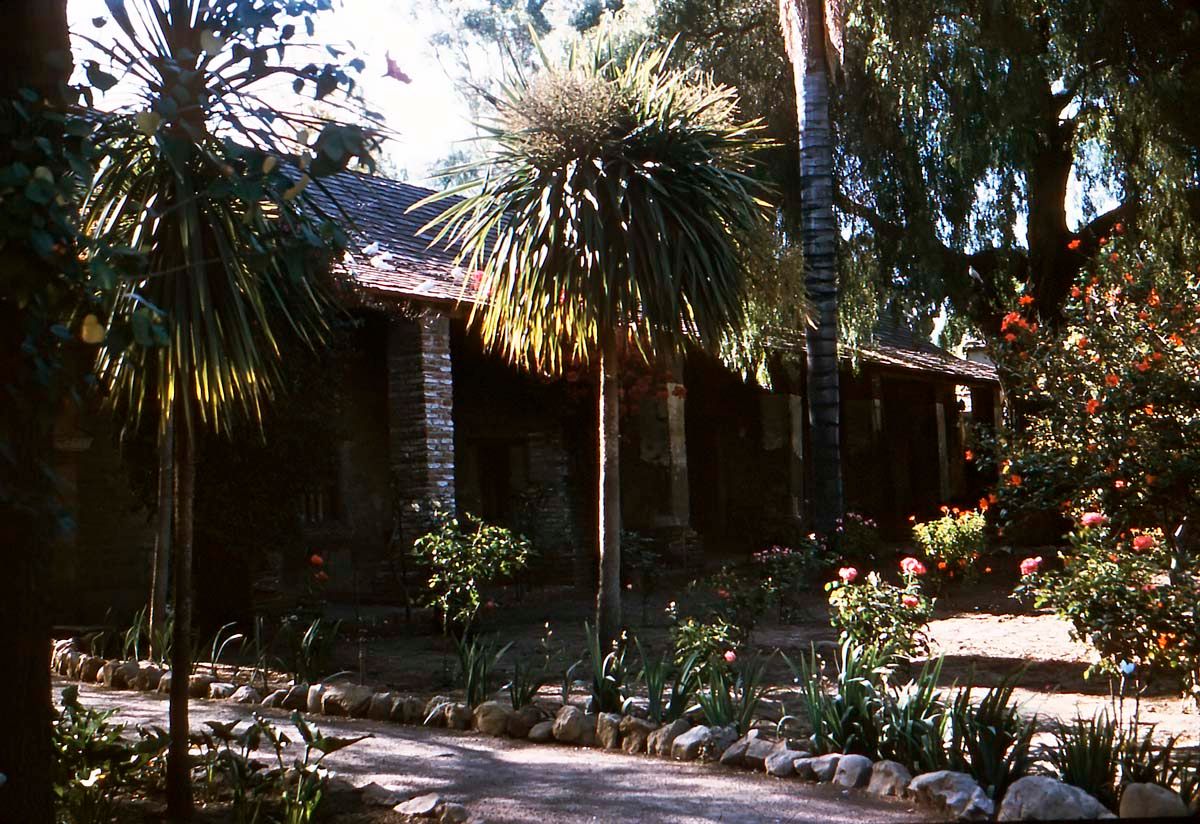 **********************************************************
Knott's historian
Jay Jennings
will be at the Berry Farm on
Saturday, March 24
from 1 PM to 4 PM at the Chicken Dinner Restaurant; Jay has done a series of 8 X 10 photos,
"... Emphasizing shadows, silhouettes, low angles and deep focus. Jay Jennings photography presents a modern-day Knott's Berry Farm with a 1950's B&W sensibility".
Admission is FREE, and you can park in the Marketplace lot for three hours (also free). Limited Edition prints from the exhibit will be available for sale.
Check it out, Knott's fans! I'm hoping to be there.