Today I have two fun snapshots, dated "June 1962" (though they were actually shot during Easter of that year) featuring "La Coquette", the wonderful seven-story tall hot air balloon that had become famous when it was used in Mike Todd's 1956 hit film, "Around the World in Eighty Days" starring David Niven and Cantinflas.
For reasons not entirely clear, La Coquette was brought to Disneyland and sat in the middle of the Plaza (where the "Partners" statue is today) for all to see. At some point during the day, La Coquette dropped its ballast and slowly drifted up into the Anaheim sky! It must have been quite a spectacle.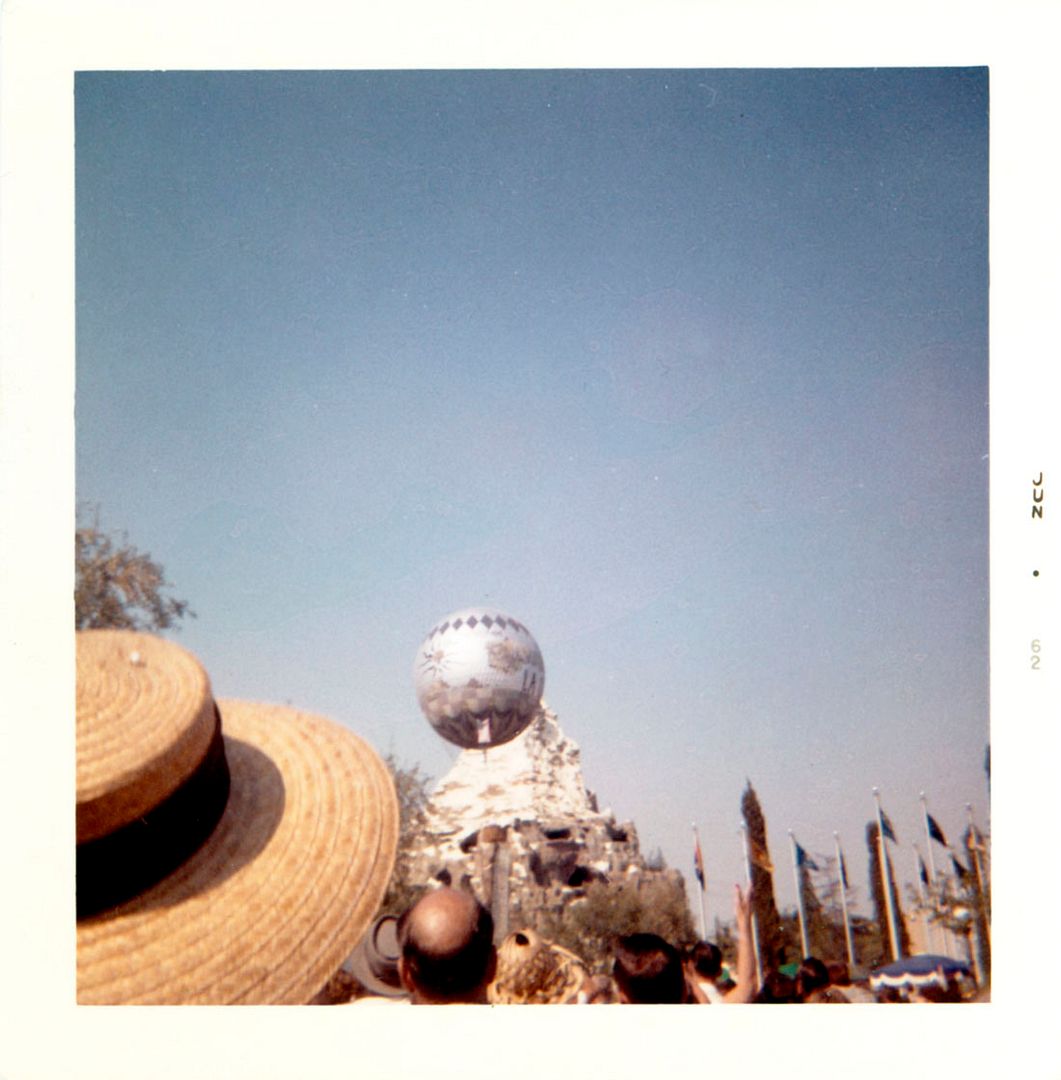 I love this shot of the balloon as it continues to rise near the Matterhorn (I think I can make out the red shirt of a climber on top of the mountain). Imagine being a kid, watching that huge aircraft get smaller and smaller. I know I would have wanted to watch it until it couldn't be seen anymore - just like when I accidentally let go of my regular-sized balloons.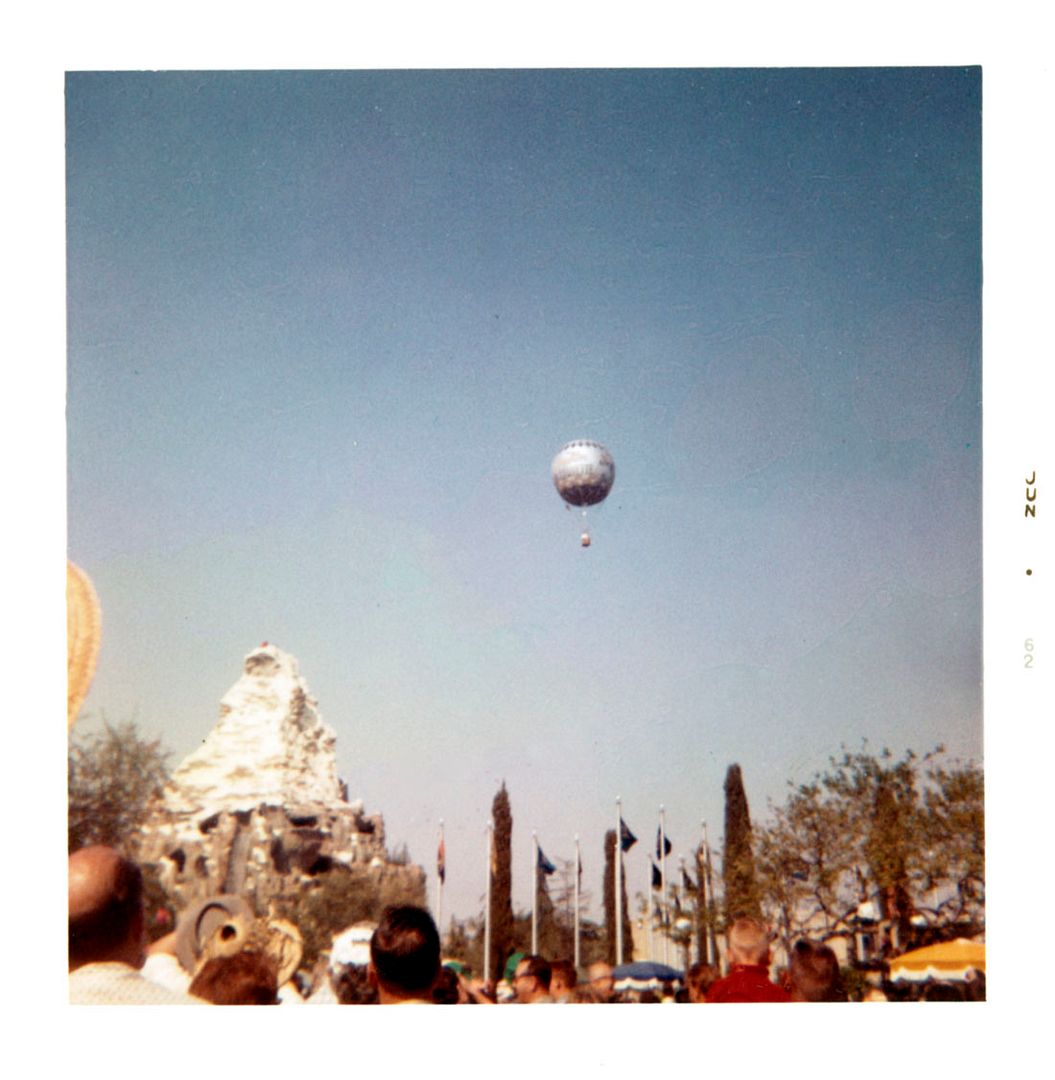 For more info and pictures about La Coquette,
Daveland
did a wonderful post a few years ago. You should definitely
check it out
!