Welcome to another "Anything Goes" saturday!
I don't know about you, but I think that American automobile design achieved an apotheosis of style and beauty in the 1950's and on into the 60's. Just take a look at the photo below, featuring a 1954 Chevrolet Bel Air convertible, painted a dazzling tomato red! It would be virtually impossible to own a car like that and be unhappy! It makes today's autos look so lame by comparison.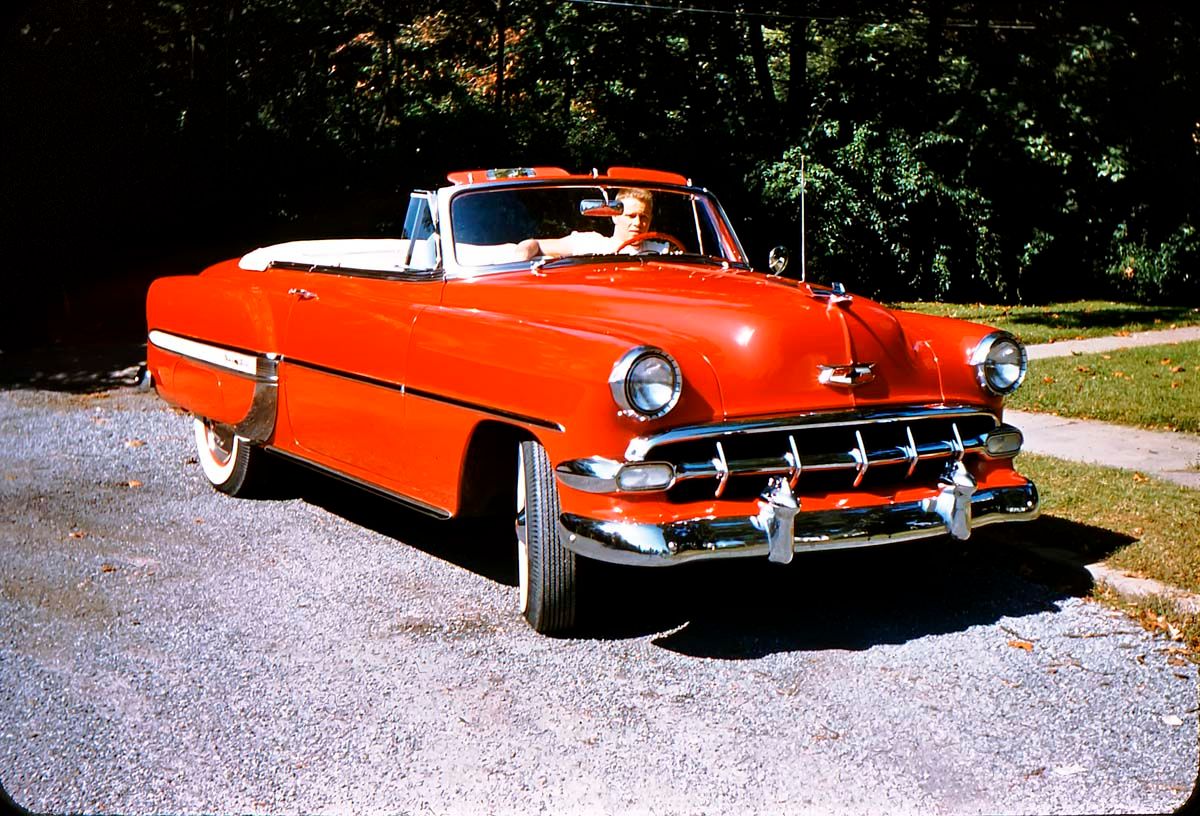 In spite of the blur, some of you might enjoy this shot of the dash and interior. The convertible top was raised and lowered with the touch of a button!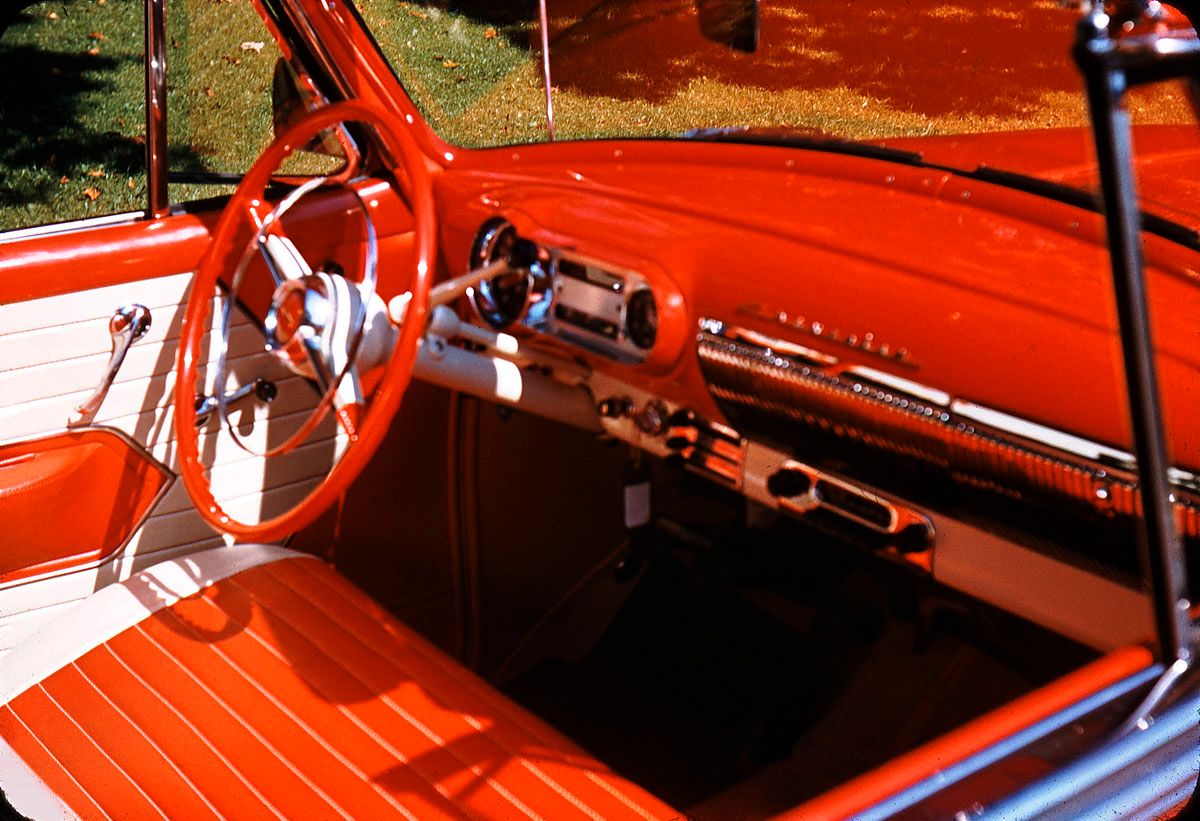 As I learned from Wikipedia, the '54 Bel Air was only slightly changed from the '53 model:
The 1953 Chevrolet was advertised as "Entirely new through and through," due to the restyled body panels, front and rear ends. However, essentially these Chevrolets had the same frame and mechanicals as the 1949-52 cars. The Bel Air series featured a wide chrome strip of molding from the rear fender bulge, to the rear bumper. The inside of this stripe was painted a coordinating color with the outside body color, and "Bel Air" scripts were added inside the strip. 1953 was the first year for a curved, one-piece windshield.
Bel Air interiors had a massive expanse of chrome across the lower part of the dashboard, along with a de luxe Bel Air steering wheel with full chrome horn ring. Carpeting and full wheel covers rounded out Bel Air standard equipment. For 1954, the Bel Air stayed essentially the same, except for a revised grille and taillights. During these years, there were two engine choices, depending on the transmission ordered. Both engines were "Blue Flame" inline six cylinder OHVengines, featuring hydraulic valve lifters and aluminum pistons. The 115 hp (86 kW) engine was standard on stickshift models, with solid lifters and splash plus pressure lubrication. Powerglide cars got a 125 hp (93 kW) version which had hydraulic lifters and full pressure lubrication. In 1953-54, Bel Airs could be ordered in convertible, hardtop coupe, 2- and 4-door sedans, and, for 1954, the Beaufulle station wagon which featured woodgrain trim around the side windows. Power steering was optional for 1953; 1954 added power brakes, power seat positioner and power front windows. 1954 cars with stick shift used the 1953 Powerglide engine.
I know that the technical stuff will put some of you to sleep, but what the heck, some of you will dig it too!
I hope you have enjoyed today's "Anything Goes" post!