Here's a nice, busy (and smoggy) view of Fantasyland as seen from the deck of the Chicken of the Sea Pirate Ship. I like how they use those yellow "bug lights" in the lantern! If only I could add motion to the image so that the teacups were spinning and the Skyway buckets moved past. The dark rides (Snow White, Toad, Peter Pan) all have respectable lines. Hey, what's going on down there by the teacups?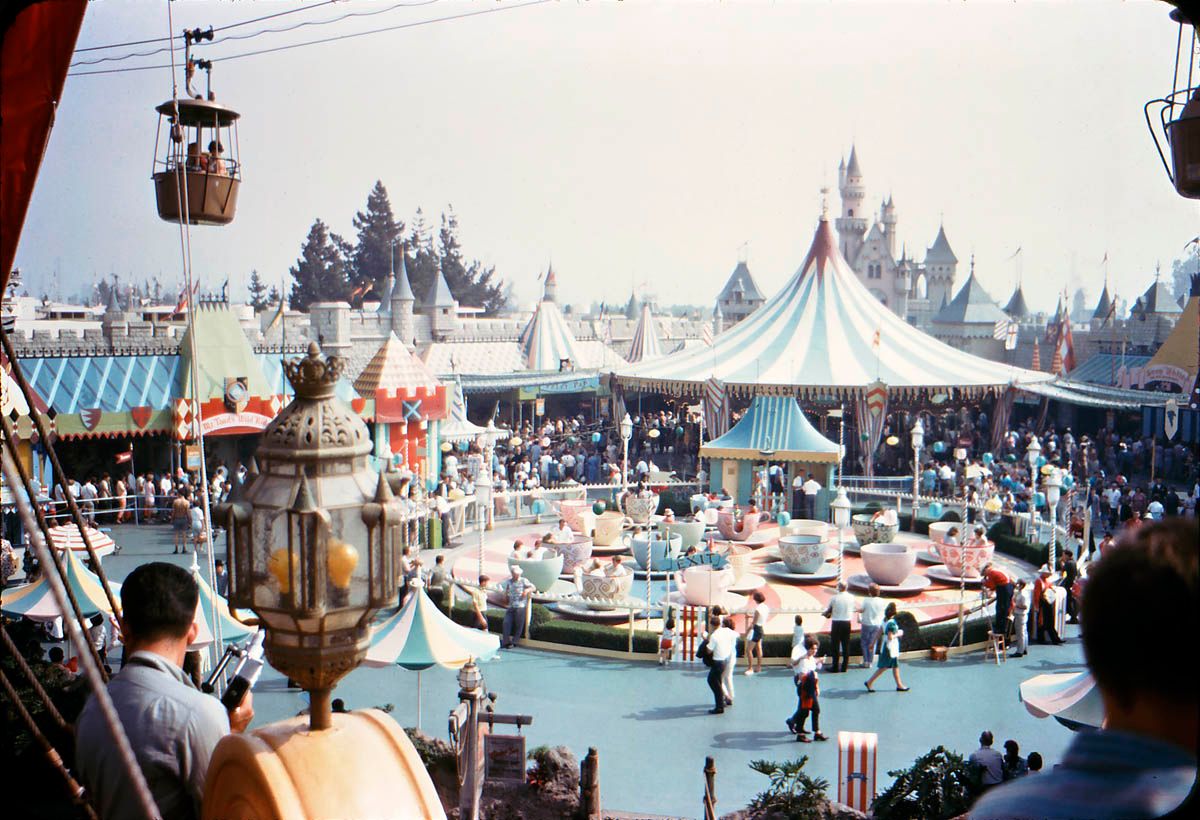 Looks like the Firehouse Five (plus two) are preparing to put on a show! One band member appears to be fiddling with something on top of a tripod, but I can't quite tell what exactly. I always think of the FF+2 as Ward Kimball's band, but he was a busy guy; could he have been there (with his trombone) standing off to the side?
Also, do you think the lady to our left (with the apron) is a cast member?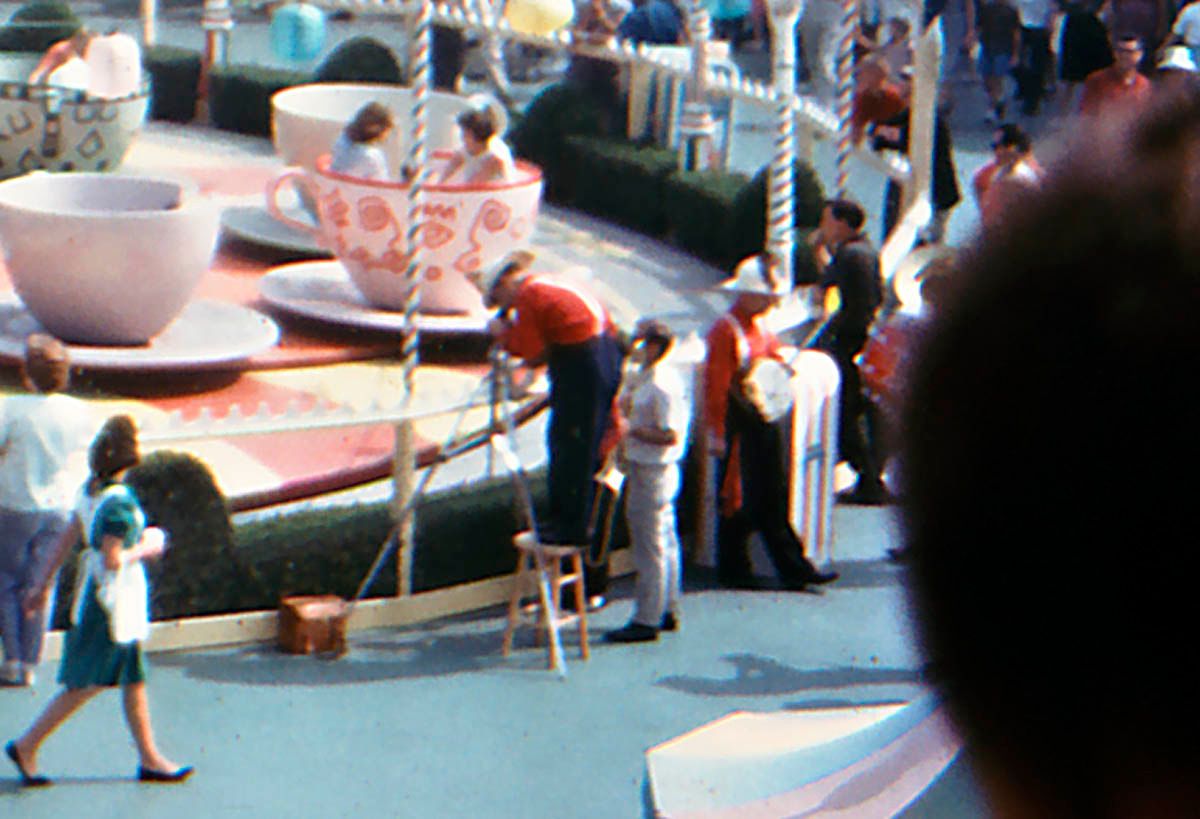 And just "because", here's a shot of the Pirate Ship; I am assuming that the fellow in all white carrying a lunch bag is also a cast member.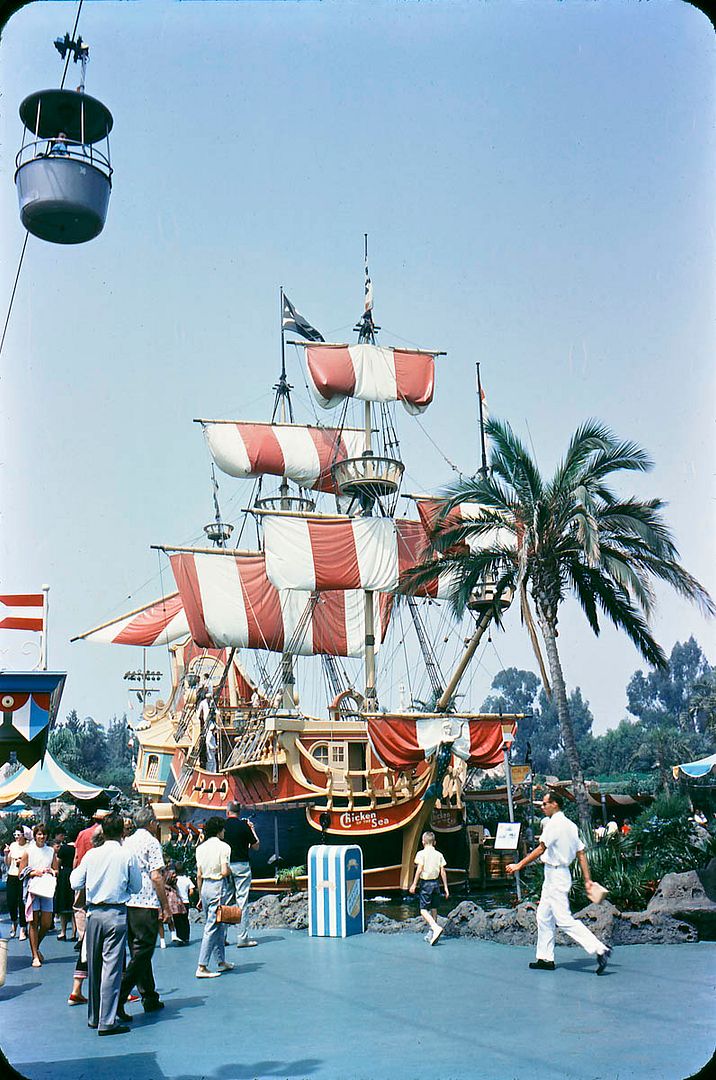 If you have been reading the comments below (TokyoMagic!, D ticket & Glen Banks, with extra cool info from Bill in Denver), here is a larger look at the record cover that is mentioned!