Oh yeah, it's more from the New York World's Fair!
Walking around the huge fairgrounds all day makes you hungry and thirsty; let's go to the Schaefer Center and grab a brewski! The building is notable for its use of plastics. The roof was made of air-filled "floating plastic" discs attached to transparent plexiglass walls. The whole structure was so lightweight that steel columns were used to anchor the building to the ground rather than support it! In the first year over 2,250,000 glasses of beer were served here.
Here's a neat shot from the Chrysler pavilion; to our left is the world's largest car, to the right is Chrysler's "Show-Go-Round" building, where you could watch Bil Baird's puppet show. And of course we can't ignore the US Royal Tires Ferris Wheel.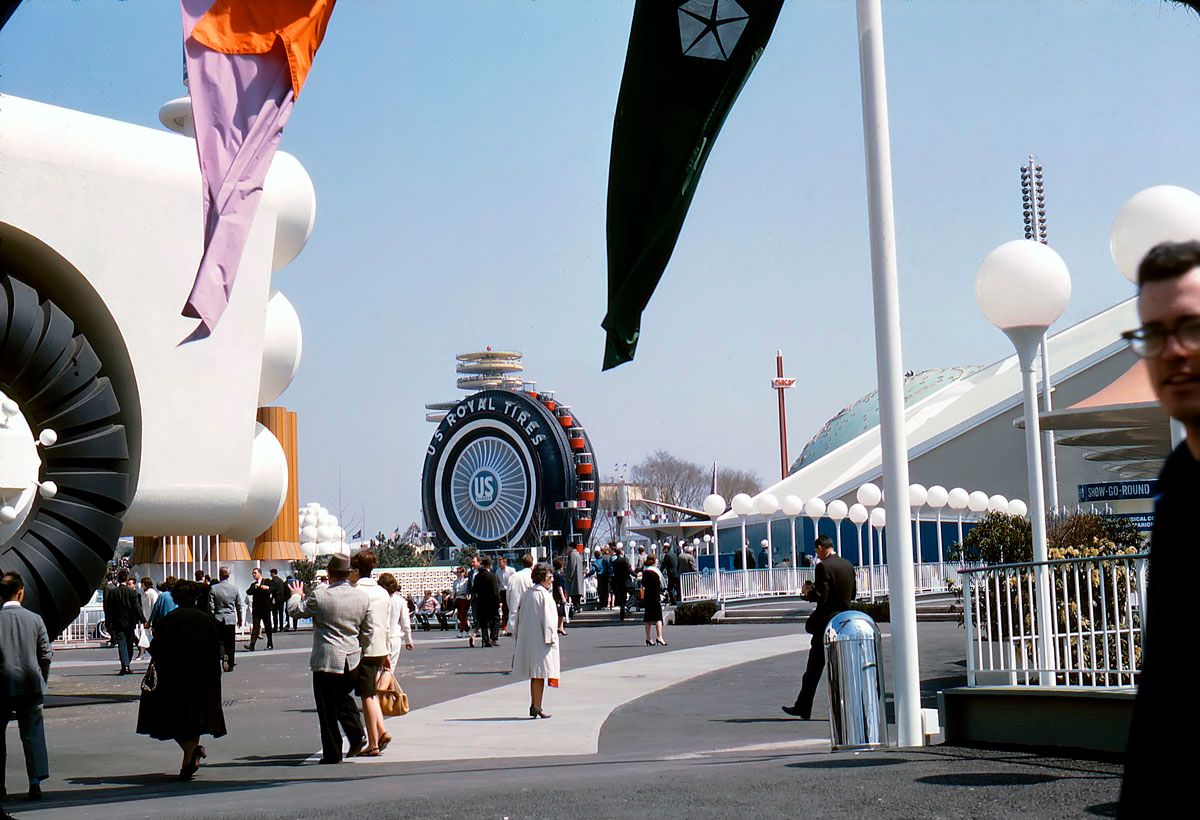 The funny thing about big cities is that there are millions of people around, and yet you can feel so alone. This poor guy is experiencing that right now! I think it's pretty amazing that the gigantic Unisphere was the hub of the Fair, and somehow there's practically nobody else around on this beautiful sunny day.
Night shots of the Fair are pretty scarce, so I thought I would share this one. I think (but am not sure) it was taken from near the train station, possibly taken just as our photographer was about to head for home. Love those street lights!