It's time for more World's Fair!

I enjoy regular visits to a message board called
The World's Fair Community
, a friendly place where one can learn a lot of neat stuff. Months ago I saw a message thread regarding the U.S. Post Office exhibit at the 1964 New York World's Fair, and one person mentioned that no interior photos had surfaced yet.
Hey,
I have some!
But first, here's a shot of the exterior. This was a real, functioning post office; a selection of mail boxes from around the world were on display out front, as you can see.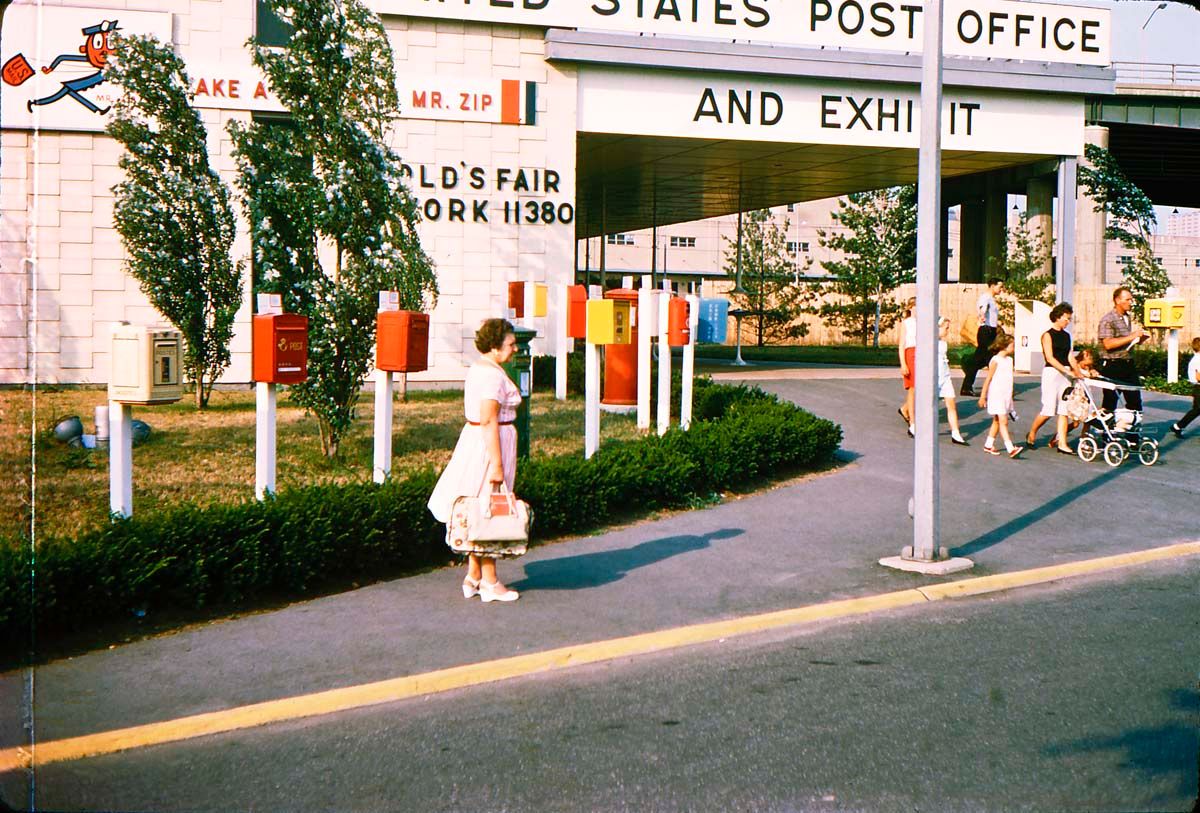 Here's the first interior view; yep, that's pretty much how I imagined the working area of a post office would look like!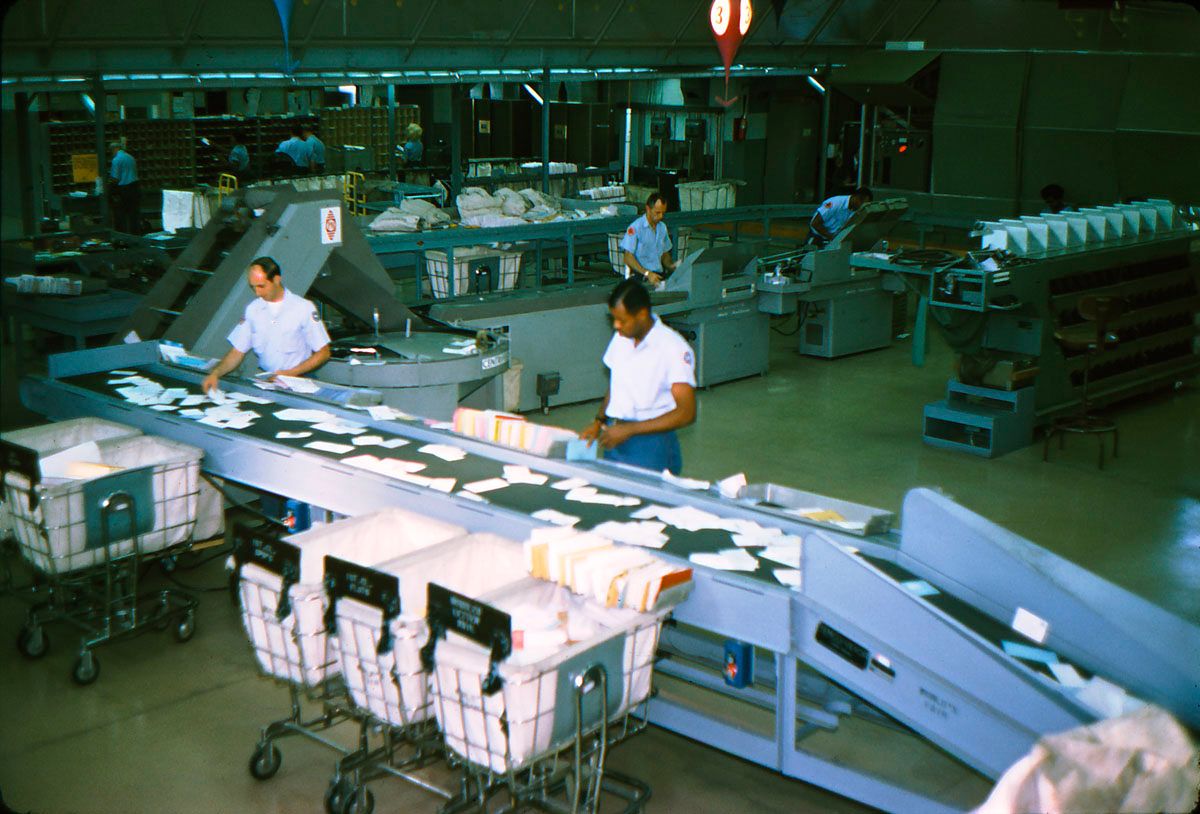 I like the numbered light fixtures that remind me of Christmas ornaments. According to the official guidebook,
"... advanced sorting and handling machines process mail for twice-a-day delivery to all Fair exhibitors."
Golly!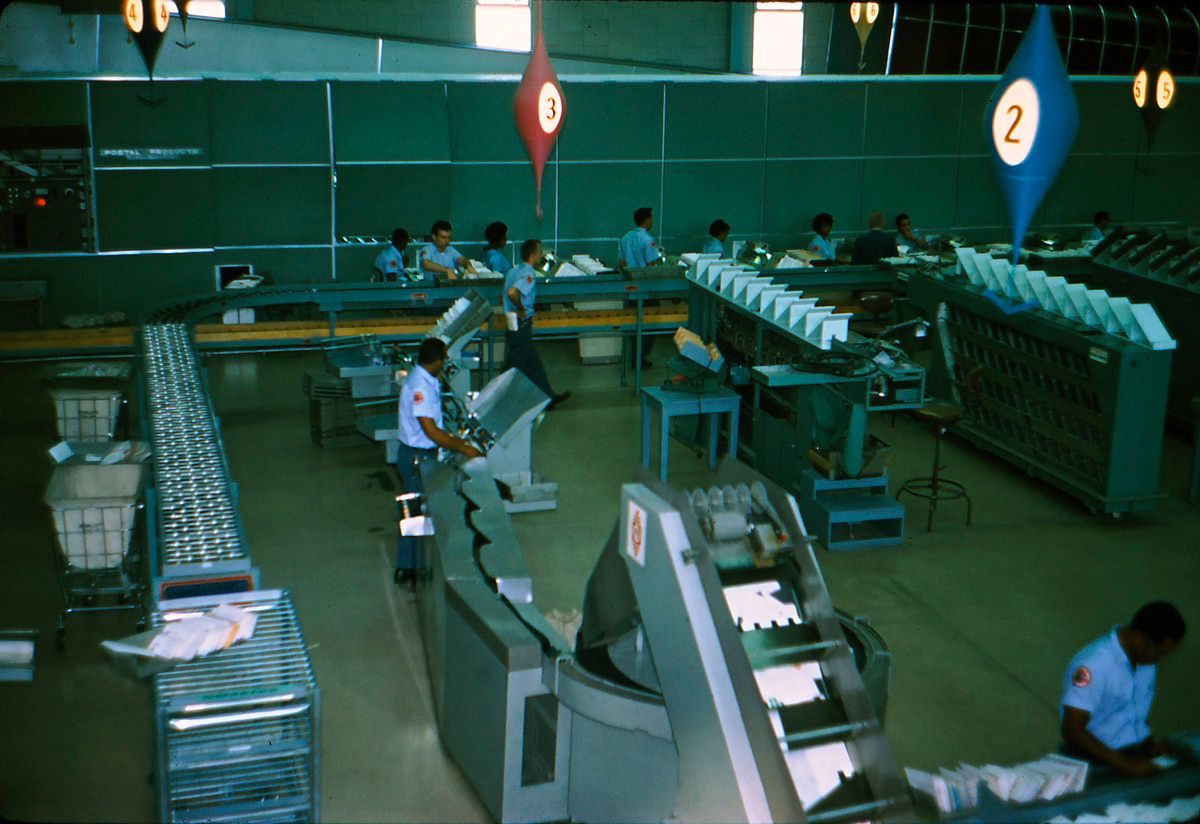 Sorting, sorting, all day long. I'm sure that most of the work pictured here is completely automated now, or they use the new Cylon model that has just been perfected. Over the shoulder of the cruel supervisor you can see portraits of President Johnson and Postmaster General John Gronouski (I learned about Mr. Gronouski from the World's Fair Community!).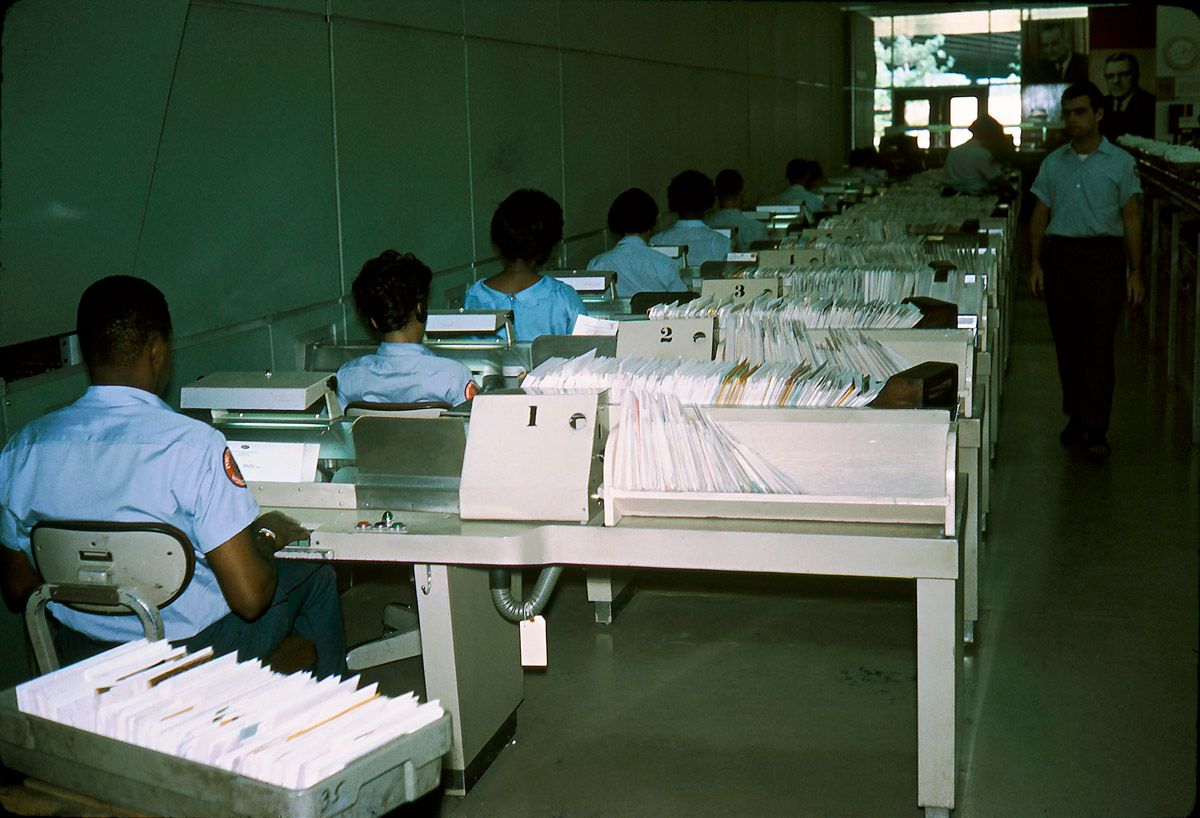 Now, write a letter to somebody you love and mail it to them.