It's time for another "Anything Goes" saturday post!
Today's vintage photo features the
Kalakala
! "What's that, Major Pepperidge?" Well, the Kalakala was a wonderful streamlined art deco ferry that operated on Puget Sound from 1935 through 1967. Isn't it cool? "Kalakala" supposedly means "bird" in the Chinook Jargon.
After the Kalakala's retirement, it was towed to Alaska and used as a cannery for shrimp and crab, and was actually beached and turned into a building, with cement floors and drywall. The indignity! It was discovered in 1984 as a rusting hulk, after much negotiation, it was refloated and towed to Seattle. Since then, there has been much talk about restoring the ferry, but the owners have had trouble coming up with the money.
Here's a 2004 picture of the Kalakala in Neah Bay, Washington.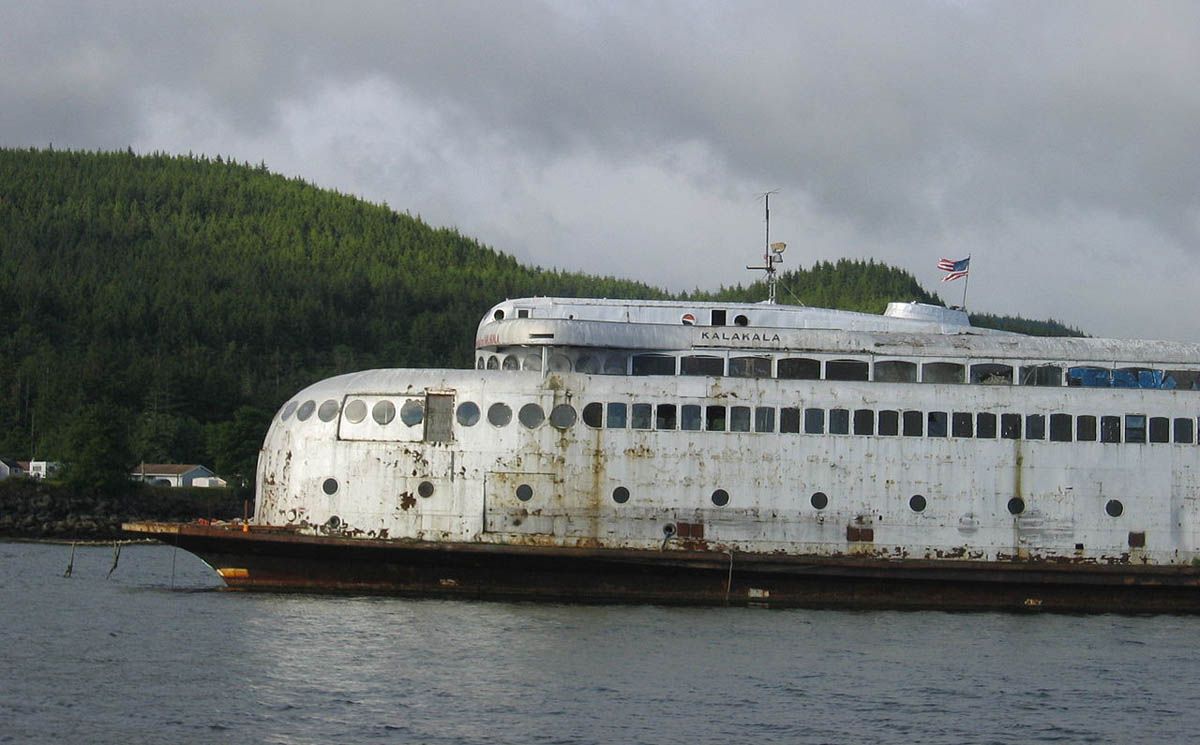 It was then relocated to Tacoma, Washington; as you can see, it is in rough shape!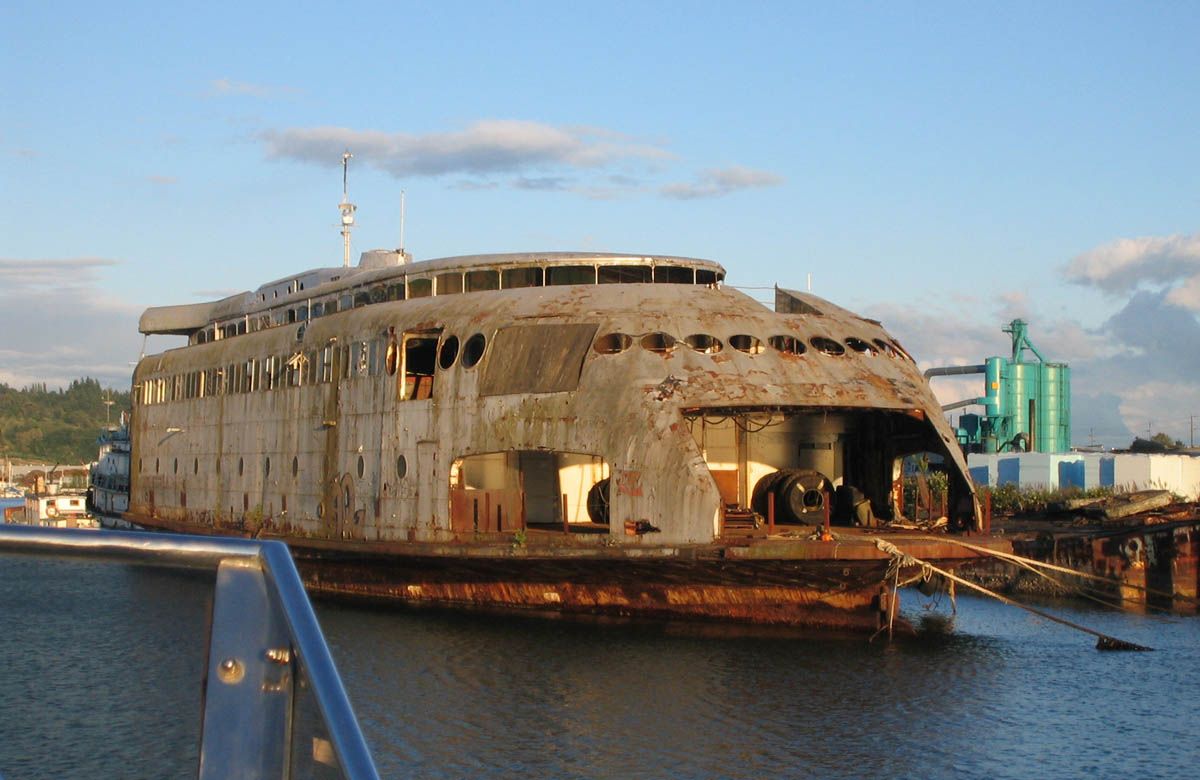 At some point the vessel was listing dangerously, and the Coast Guard declared it to be a hazard to navigation. The current owner tried to sell it for $1 to a buyer who would agree to restore it, but as of now, no buyers have been found.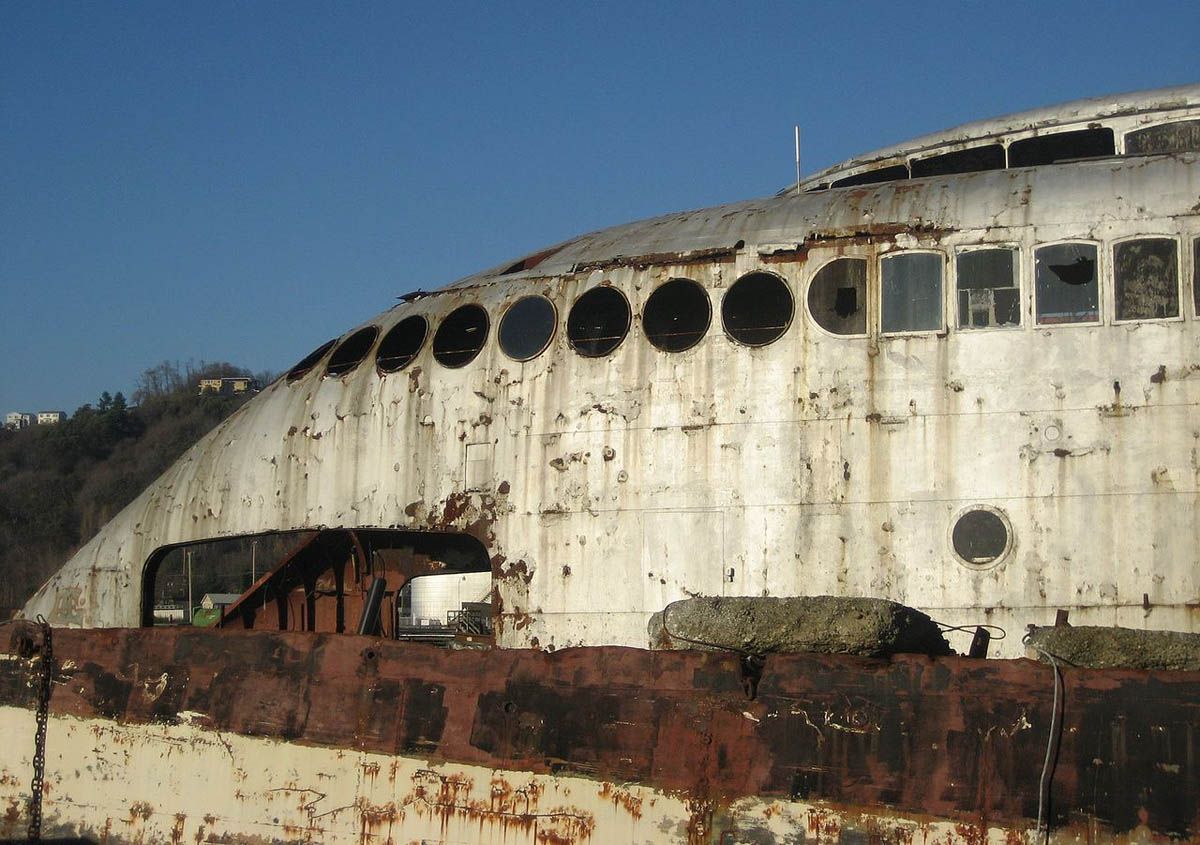 Let us remember the Kalakala in happier times, when it was used during the Century 21 Exposition in Seattle (1962)! In 1963, Seattle World's Fair visitors declared that the Kalakala was the second biggest attraction after the Space Needle.