There's no "Anything Goes" post today... just good old Disneyland.
From a large color negative (possibly a dupe), we get this swell shot of Tomorrowland, probably 1957-ish. I always love seeing Tomorrowland from the air, and the fact that we get a primo look at the Viewliner is a real bonus! For a futuristic train, it sure takes a lot of its styling from typical automobile designs of the period. The Viewliner station is pretty simple, much like the Disneyland Railroad equivalent.
The muddy lake to our left and the landscaping (or lack thereof) is not exactly something to admire. You can see the Autopia, the Space Bar, the Skyway (naturally), the Astro Jets, and the Rocket to the Moon too; all for one low low price!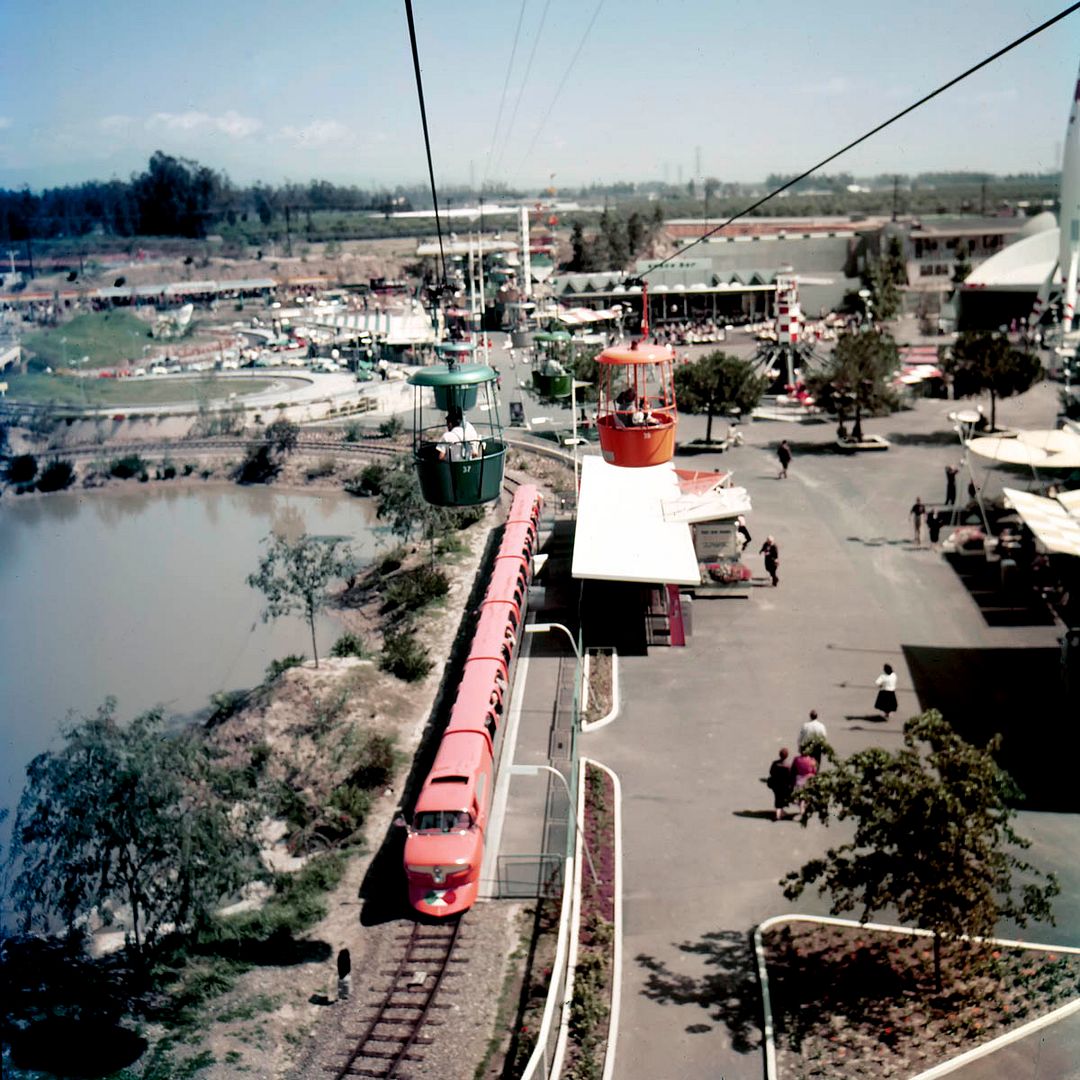 I'm going to try an experiment and remove the comment verification feature (because I hate the two-word CAPTCHA that is now being implemented); to be honest I expect to be spammed like crazy now, so don't be too surprised if the captcha comes back.