Here are a few wonderful photos from the Ghost Town at Knott's Berry Farm!
I think that the photographer was looking down Museum Lane (so named because of the Western Trails Museum, Mott's Miniatures, and more). To our left is the "Denver and Rio Grande Supply House", a structure I don't recall seeing before. Just to the right of the head of the man in the foreground you can just make out the "
Gold Dust Twins
" fun-photo feature. And the building beyond that, partially visible on the left, is the Bird Cage Theater. What's that pinkish building to the right?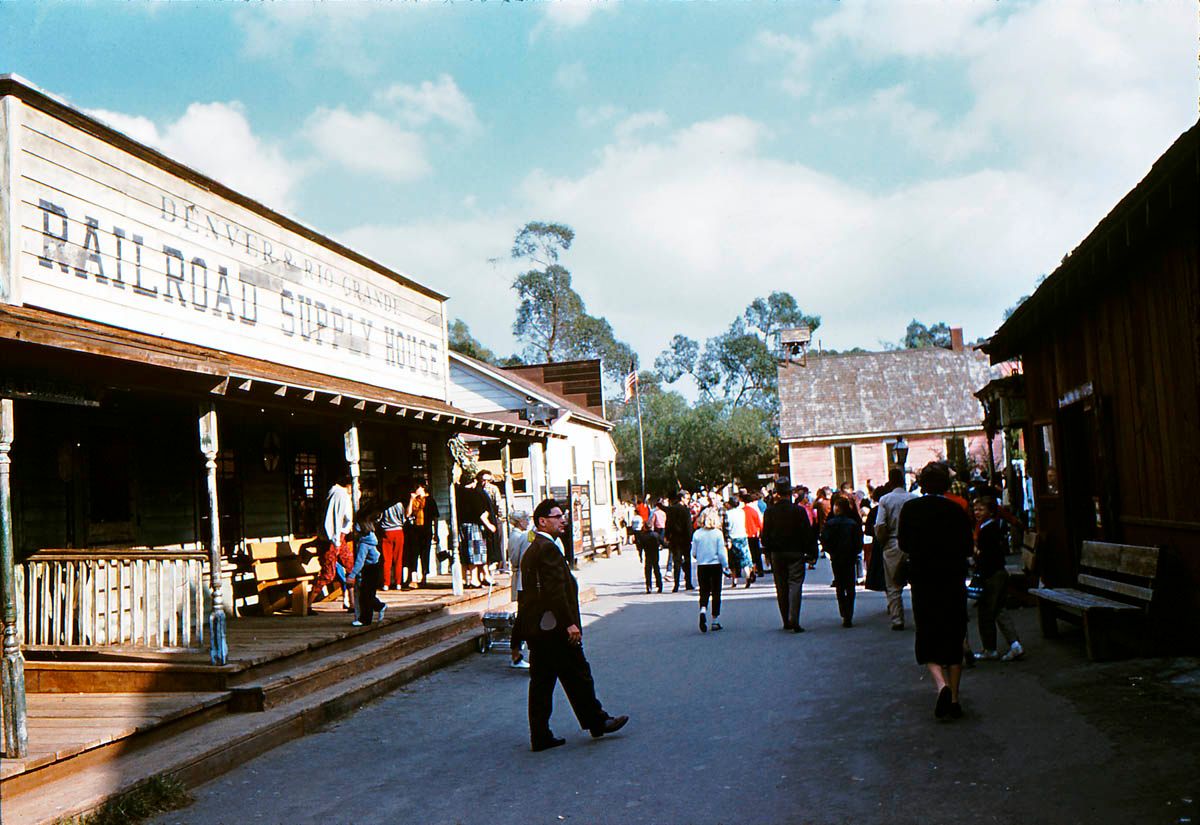 Why it's the "Little Red Schoolhouse!" The semicircle nameplate above the door says "Iowa School House", but the building is really from Mitchell County, Kansas. It was built in 1879, but had been closed since the 1940's. Walter Knott bought the building and its contents, and had the whole thing transported to the Ghost Town in 1952. (Thanks to Chris Merritt's
"Knott's Preserved"
for this info).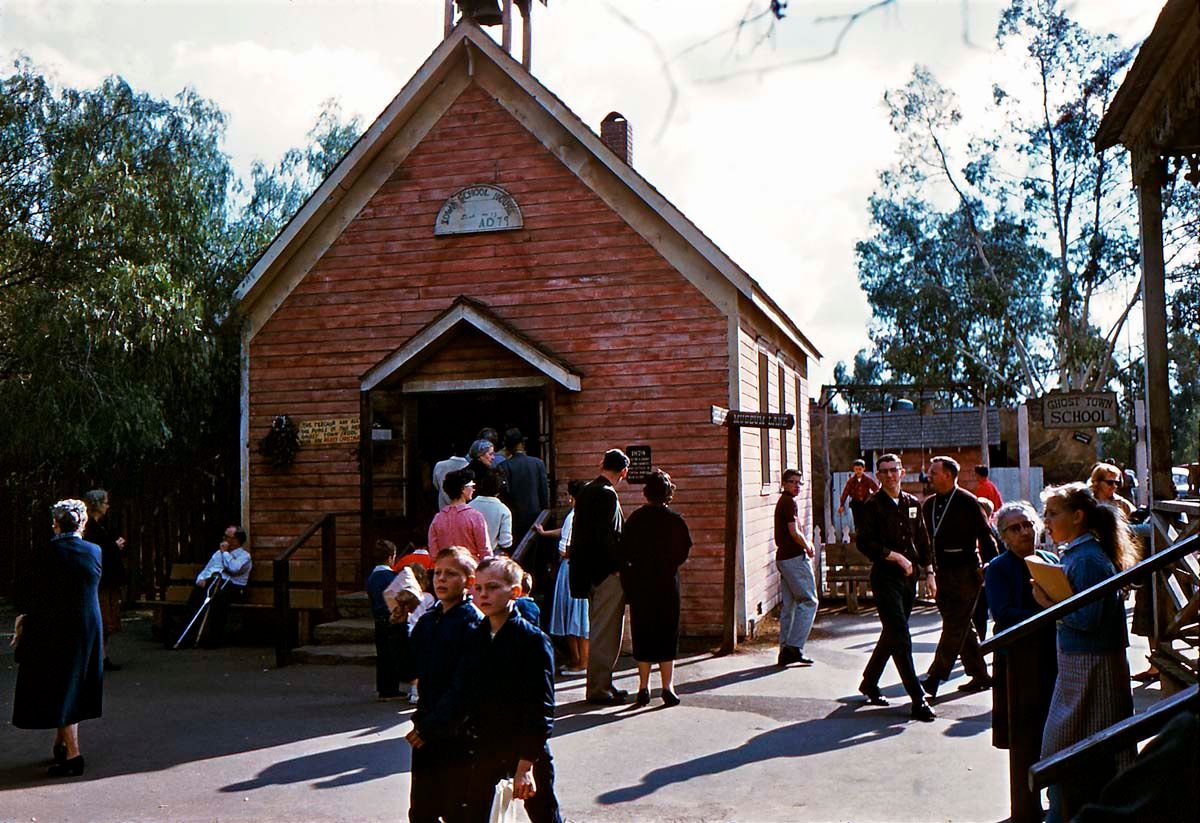 As a special added bonus, at no additional cost to you, here's a dancin' monkey! Well, a panhandling monkey, anyway. He's really the boss, while the organ grinder obeys his telepathic commands with a vacant grin. The monkey wants cash money, but he will accept cigarettes and candy too.