Here are a couple of photos taken from either the Mark Twain or the Columbia.

The Old Mill on Tom Sawyer Island was a popular photo subject, and it does look pretty neat. A few guests are waiting at the raft landing, but it must be a slow day at the park. For one thing, a Keel Boat is parked over on the far shore, although you can just see the mast of the other Keel Boat behind the bushes, sort of in the middle of the photo.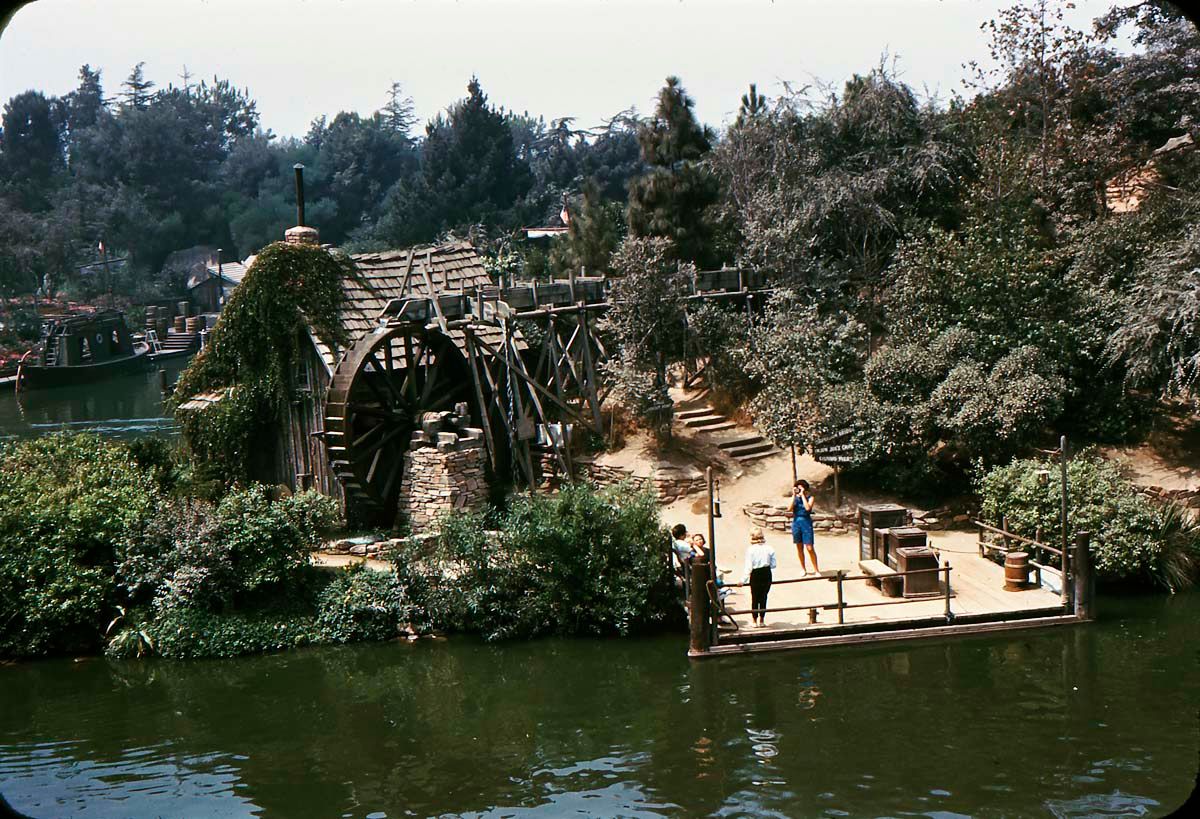 Frontierland had at least two dead guys; the settler in front of the burning cabin, and this fellow, wrapped in a shroud of colorful blankets, and resting atop a wooden framework so that his spirit can ascend into the sky. Or something. If I ran Disneyland, I would have rigged this dummy to move once in a while so that it appeared as if he was placed there prematurely.