Once in a while it is fun to be able to do a "callback' to a previous post; let's do it today!

Some of you may remember this little girl, from a photo taken in May, 1956. She was posing with her family while wearing her souvenir hat from the Carnation Corner.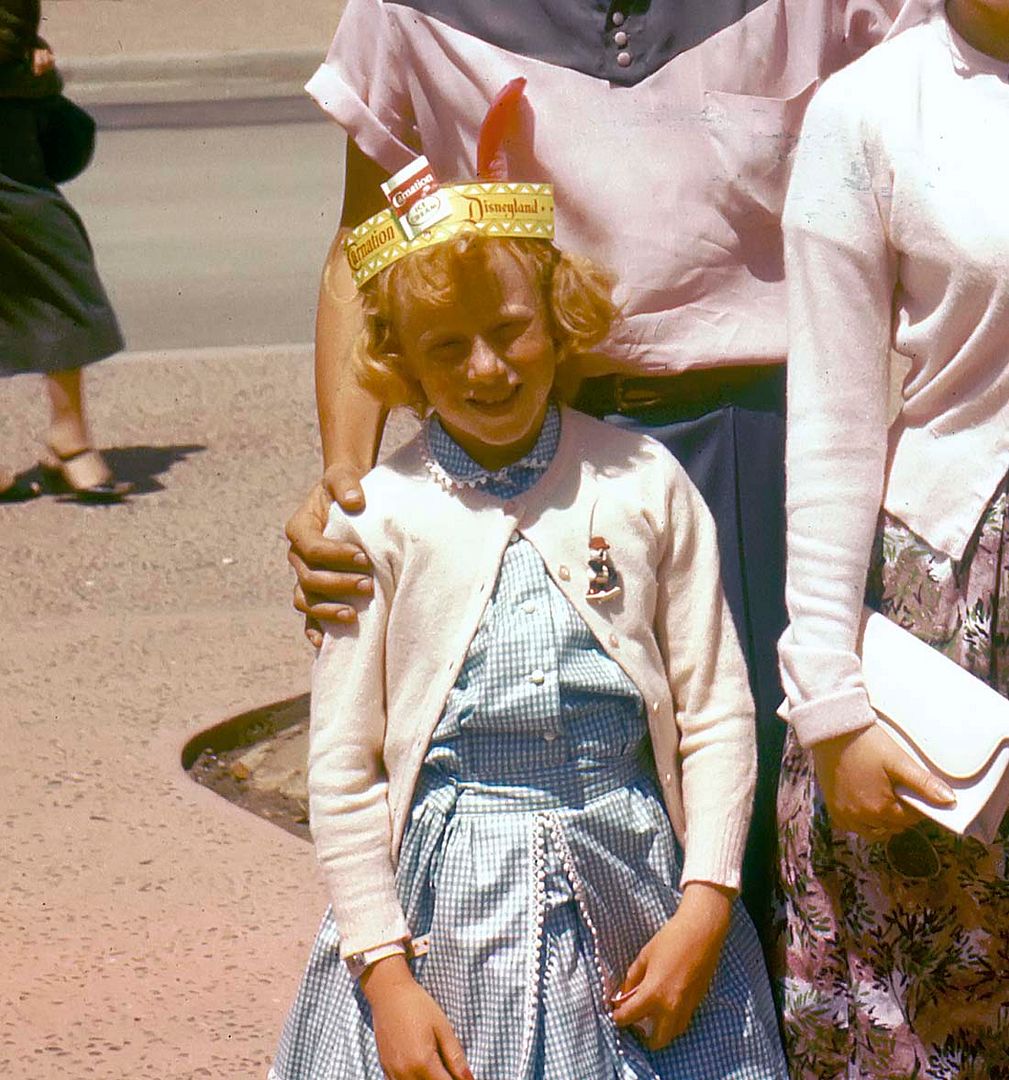 Well, here she is seven years later. Isn't she cute? I'm going out on a limb and guessing that blue is her favorite color. That boy does not appear in any of the 1956 photos, so I don't think he's her brother. School chum? Cousin? Boyfriend? They are both wearing souvenir hats; I wouldn't mind having one of those Panama-style fedoras.

We also get a terrific view of the Monsanto House of the Future, with the castle in the background (not to mention lots of lovely landscaping). There are a couple of choice attraction posters, and I love the Monsanto sign.