I erroneously posted the dates of these slides as being from 1963, but Jeff Heimbuch's comment made me double check... it is actually from July 1966! Those date stamps can be sneaky sometimes.
Fabulous Tomorrowland, I never get tired of it! Especially when it is seen from the Skyway, above the sub lagoon (gray subs, not yellow toy subs), and with the Monorail at the station. Notice that the sub is heading through clouds of bubbles, an ingenious way to transition from scene to scene.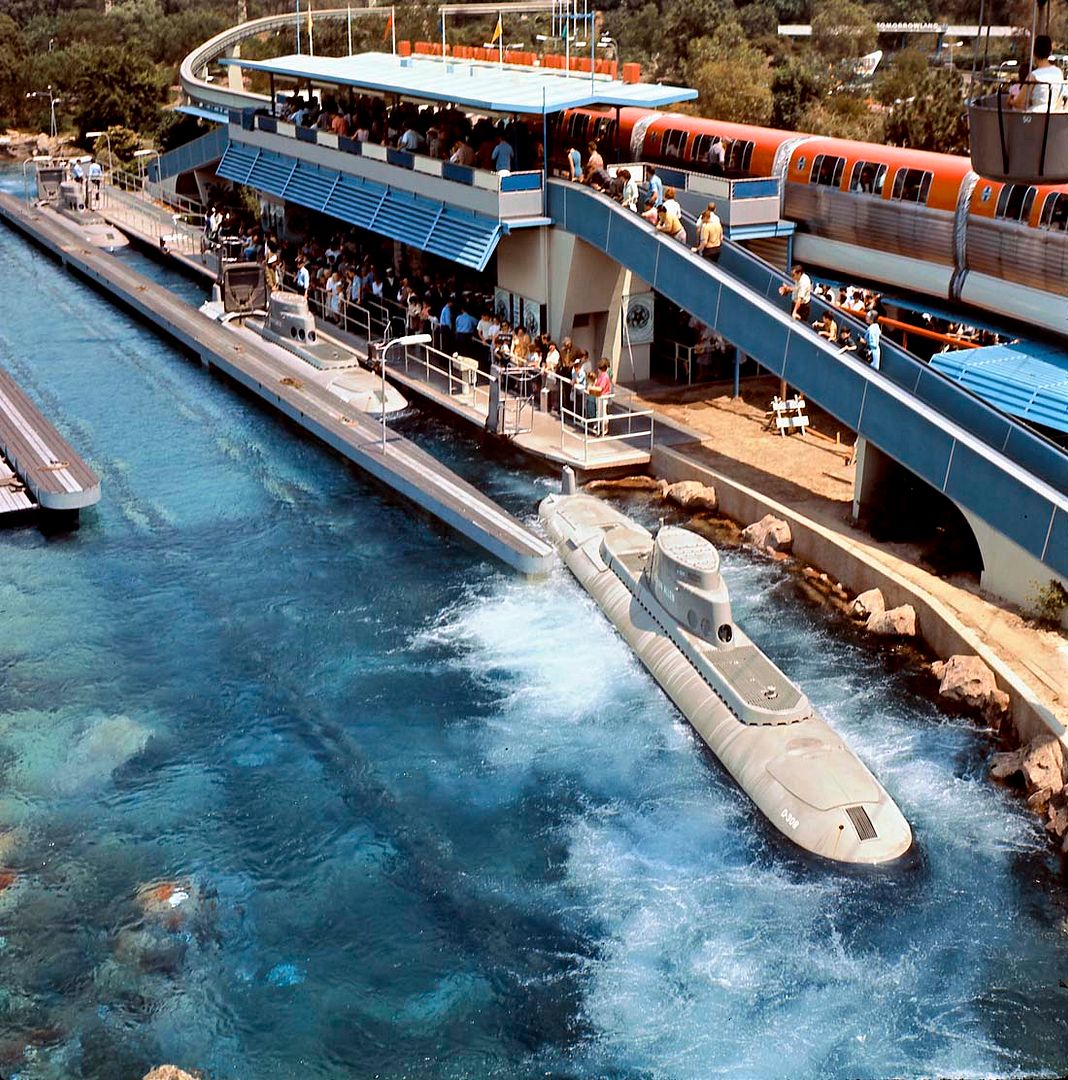 Mermaids! Three of them, too. Normally they seem to show up in pairs. I am jealous of the fact that they got to swim around in the sub lagoon. Even the lobster in the lower right corner is checking them out.
Here's a closer look! Is that a loudspeaker next to them? If so, the mermaids presumably could talk to guests when they wanted to.