Today's photos feature a parade; kind of a scruffy parade, judging by these pictures! Of course three images don't tell the whole story, but it really looks like they just let the costumed characters march up Main Street.
The Three Pigs and the Big Bad Wolf are first; I love the BBW's attitude (hands on hips) as he seems to be regarding a couple of kids. "Well? What are you lookin' at?". A young girl has put herself in harm's way to get up close and personal with the piggies. I remember when girls dressed like that in school.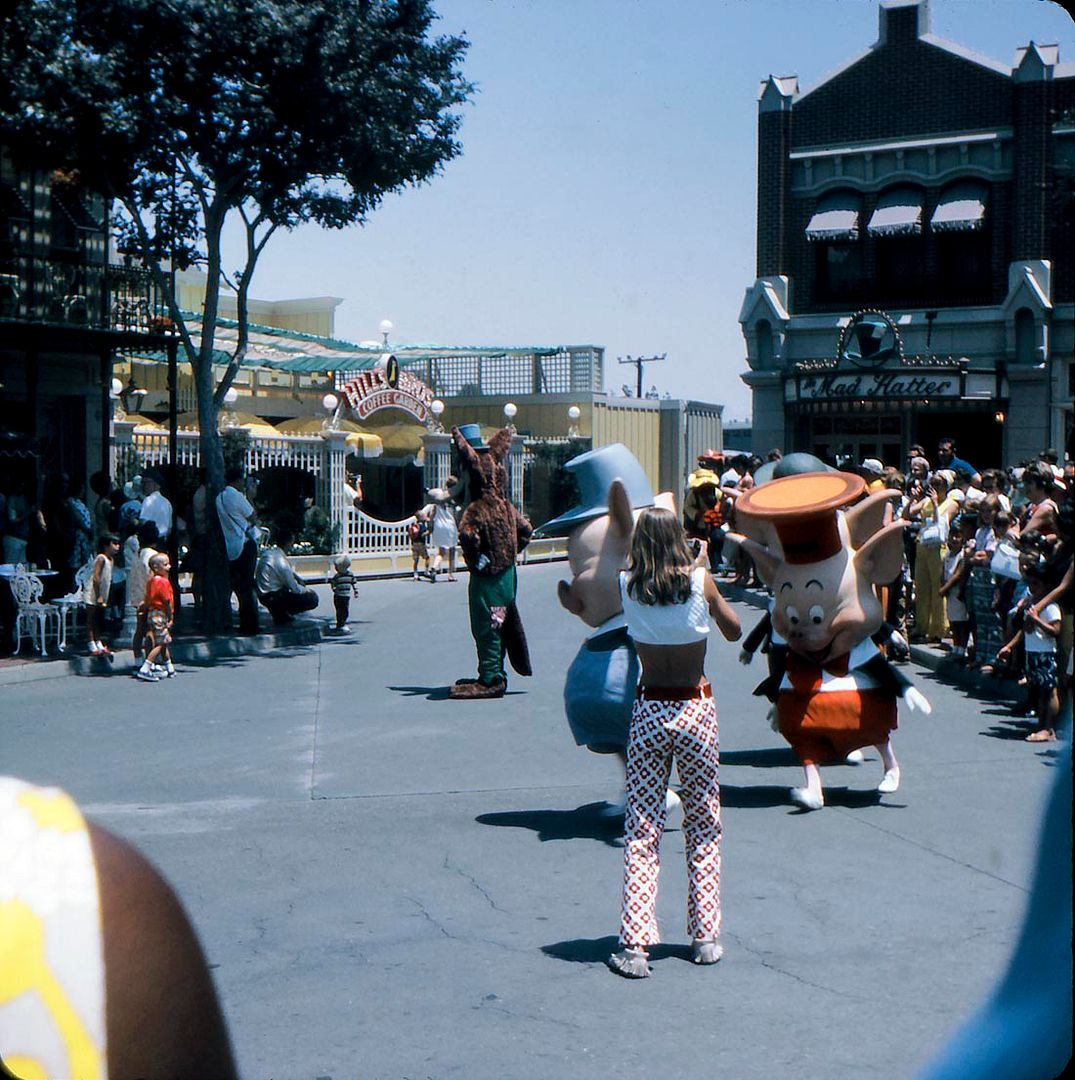 Captain Hook, Smee, and Peter Pan lead the way for Pooh and Eeyore. Is that another character in the foreground right? Very tall, blue coat, furry arms. Who could it be! I'd guess it might be Br'er Bear, except....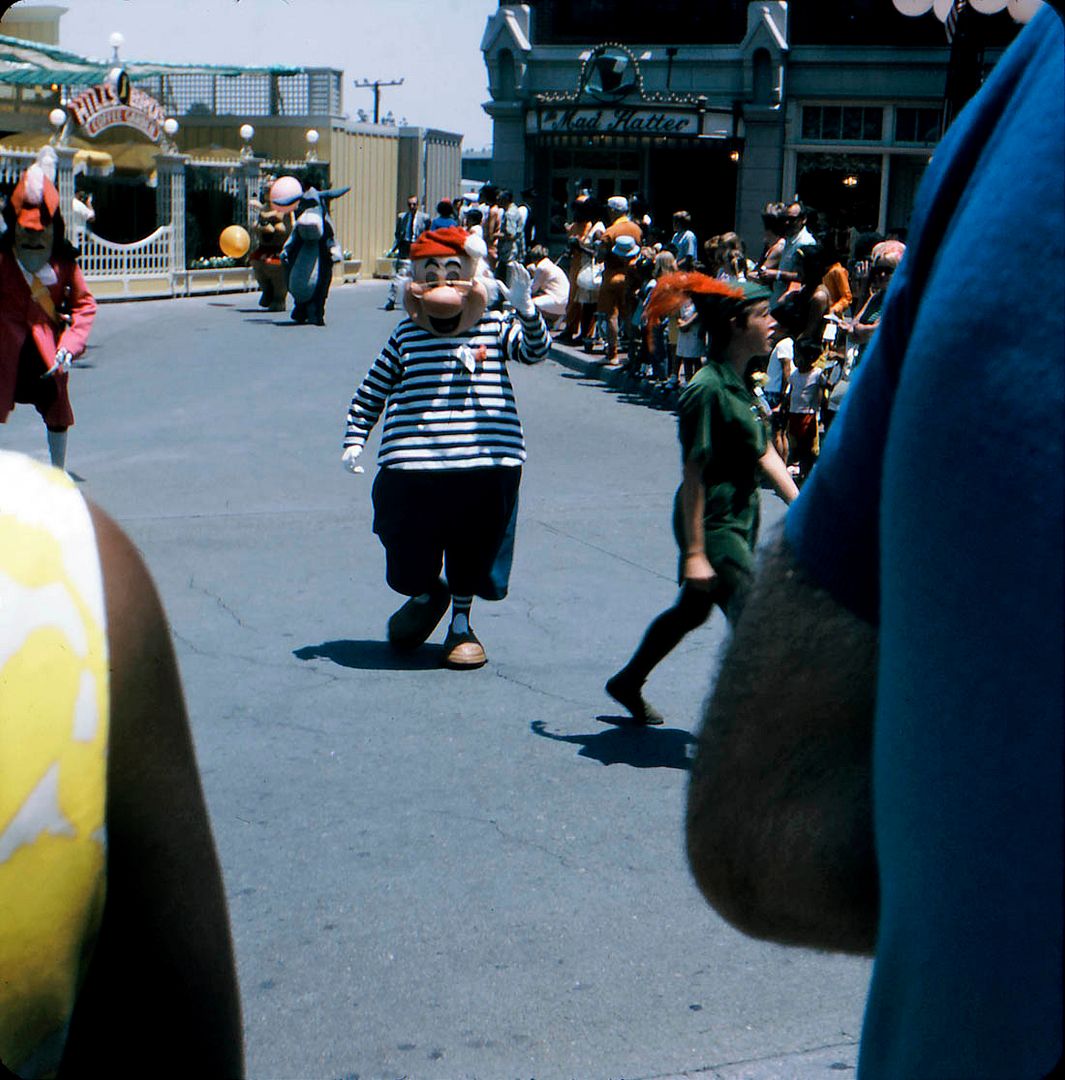 ...
there's
Br'er Bear! And they've shut the door to the backstage area behind him. Br'er Fox is there too, and the motorized Fire Truck; it sort of looks like the Royal Street Bachelors are along for the ride.