I typically try to post something a little bit special on fridays; today's photos definitely quality as special!

If only I had the ability to step into a photograph, I'd step into this one. It's the New Tomorrowland in all its glory, still shiny and fresh in 1968. You've got the Mary Blair murals, the Peoplemover track (though, oddly, no Peoplemover vehicles are visible in spite of the guests up on the load area), the wonderful Rocket Jets, and you even get a bit of fun people-watching. How about that daisy dress! And then there's Monsanto's "Adventure Thru Inner Space", an attraction that I loved so much when I was a kid; it just captured my imagination like no other ride.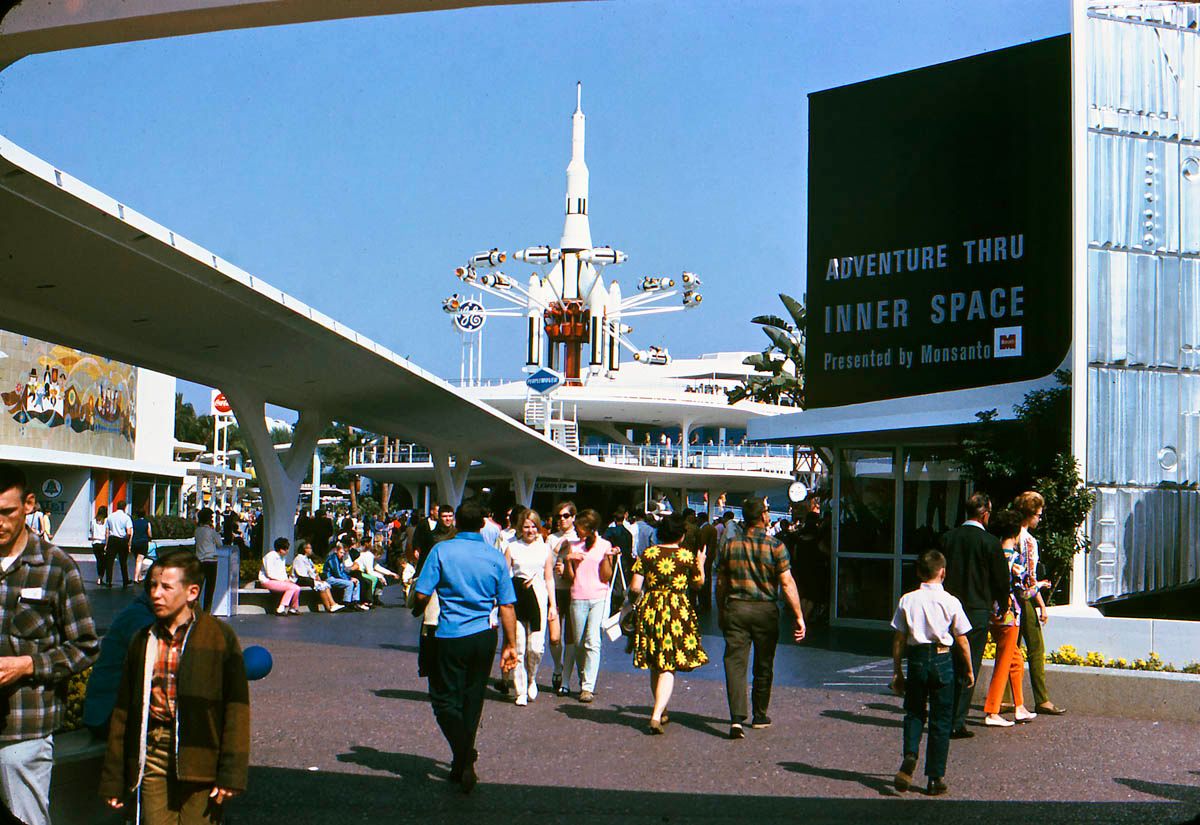 There's the wonderful "Mighty Microscope"! Brave guests were shrunk to the size of an atom; you can see some who have already begun the process in that transparent tube! I recall this queue area as being considerably darker, but of course the camera's exposure could explain that. Many Disneyland attractions start to "set the mood" before you've even boarded your vehicle... in the case of ATIS, you'd wait in the darkened room, listen to the trippy music and hear the voices of technicians: "All phases stand by to verify resolving power.... phase blue, phase blue... light wavelength approximately .5000 millimeters... atomobile definition excellent." It was like entering a realistic dream, to an impressionable child at least!