Let's take the rickety old elevator down, down, down, to the souvenir dungeon!
Check it out: SCENE-O-RAMA. Everything is more exciting when it ends in "o-rama". Try it and see for yourself. Scene-o-rama must be a pretty scarce item, since I've never seen another one (I know, some of you probably have). There is no date, but I suspect that it is from around 1955. Notice the use of the Peter Ellenshaw painting on the box (not to mention the term "Disneyland Park" for all you nomenclature sticklers). The box is pretty big, at almost 22" across.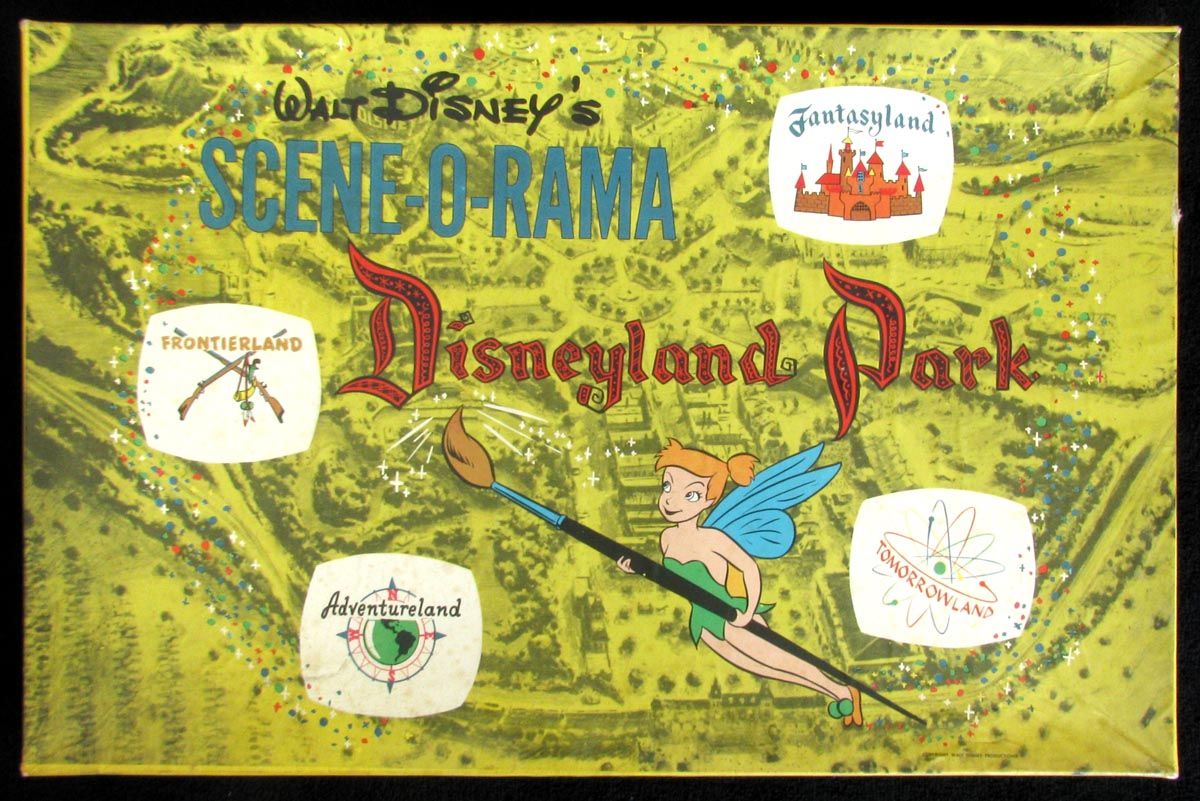 Here's what was inside: a vacuum-formed plastic model of the park (with plenty of artistic license taken), all ready to be painted by
you
. As stylized as this toy is, you can still make out two features that are often seen in early depictions of the park - the circus tent in the backstage area and the street that runs parallel to Main Street. They even included a parking lot full of cars.
I think it's neat that the contents are unused, although the brush bristles have fallen out.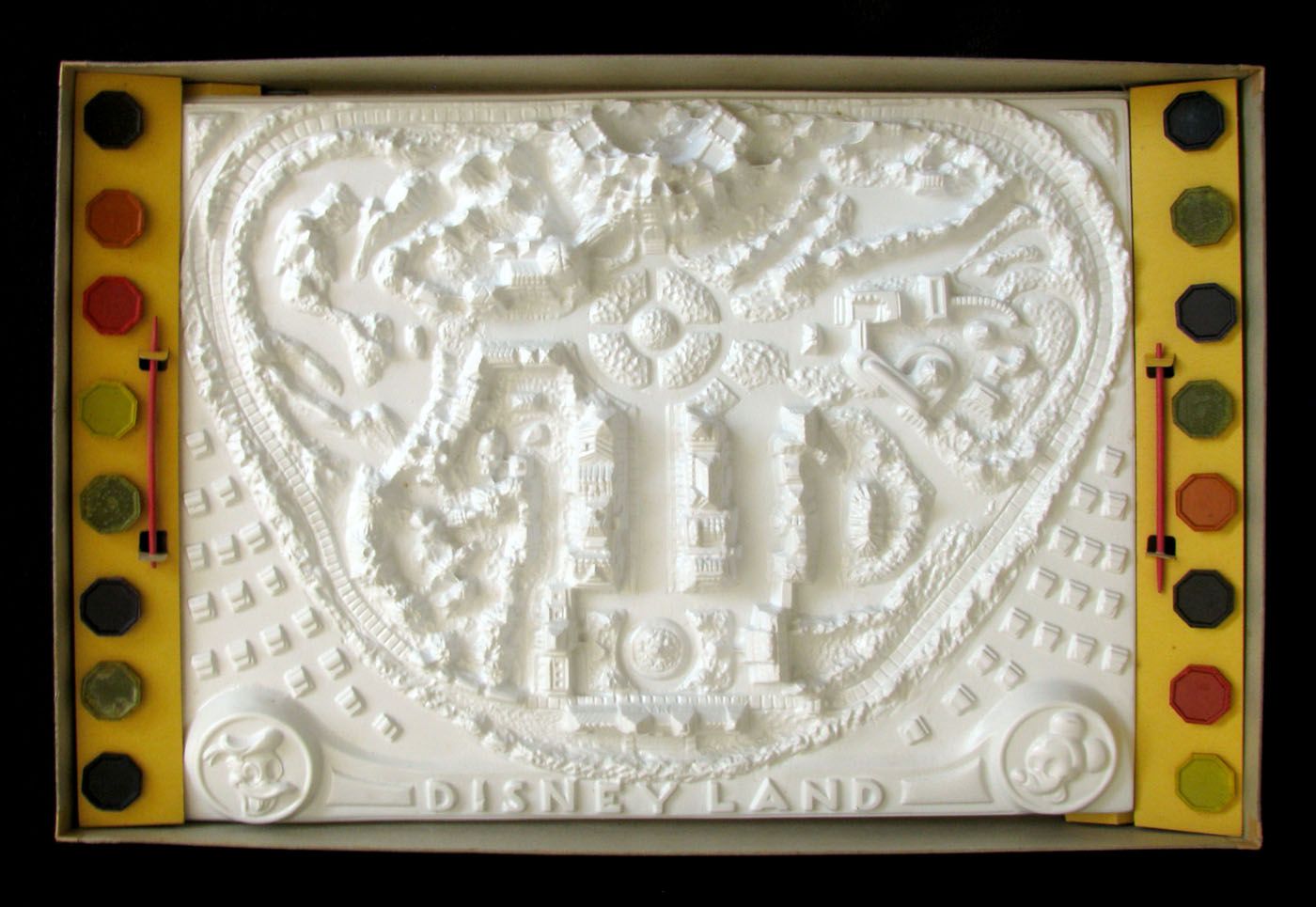 At a mere two dollars, Scene-o-rama was a bargain.
Or was it?
Two dollars in 1955 is equal to about $17 today.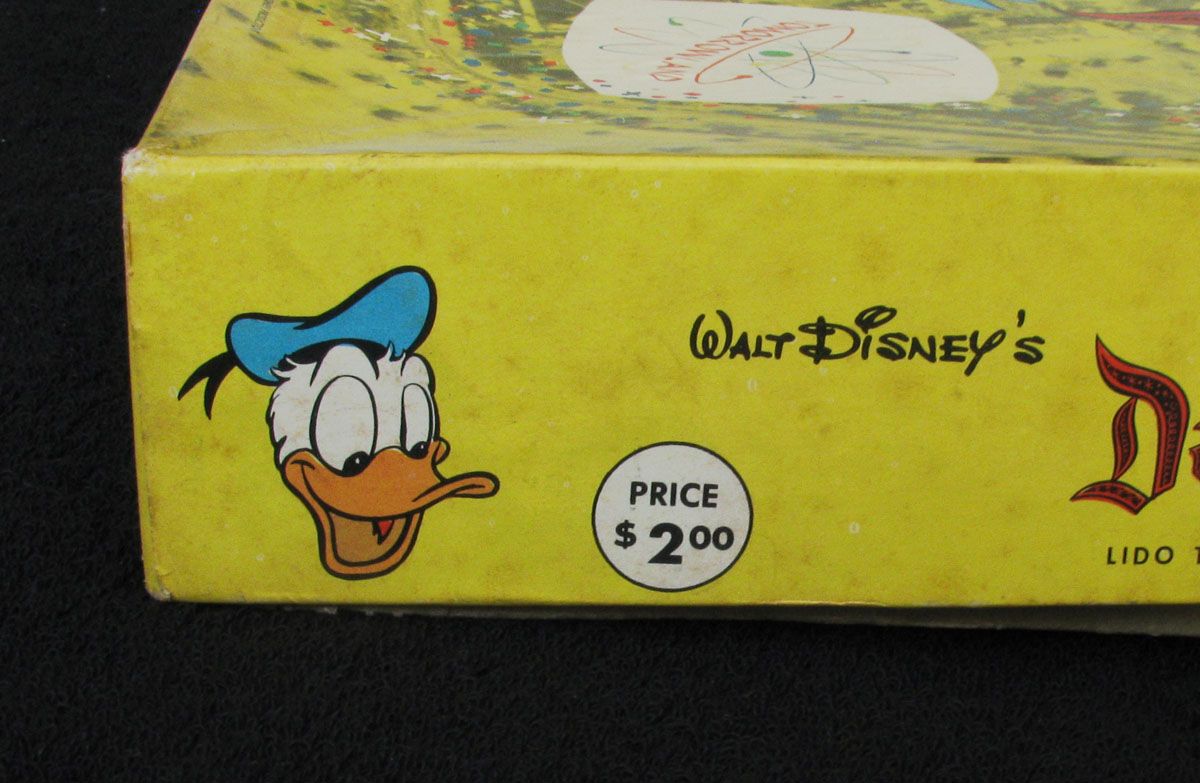 Here's the instruction sheet, with the typo "SCENE-O-ROMA". Maybe the toy was supposed to smell? I am going to go in and do a ridiculously detailed paint job on this, with realistic textures. Then I'm going to rinse it off under the kitchen tap and start all over. Jealous?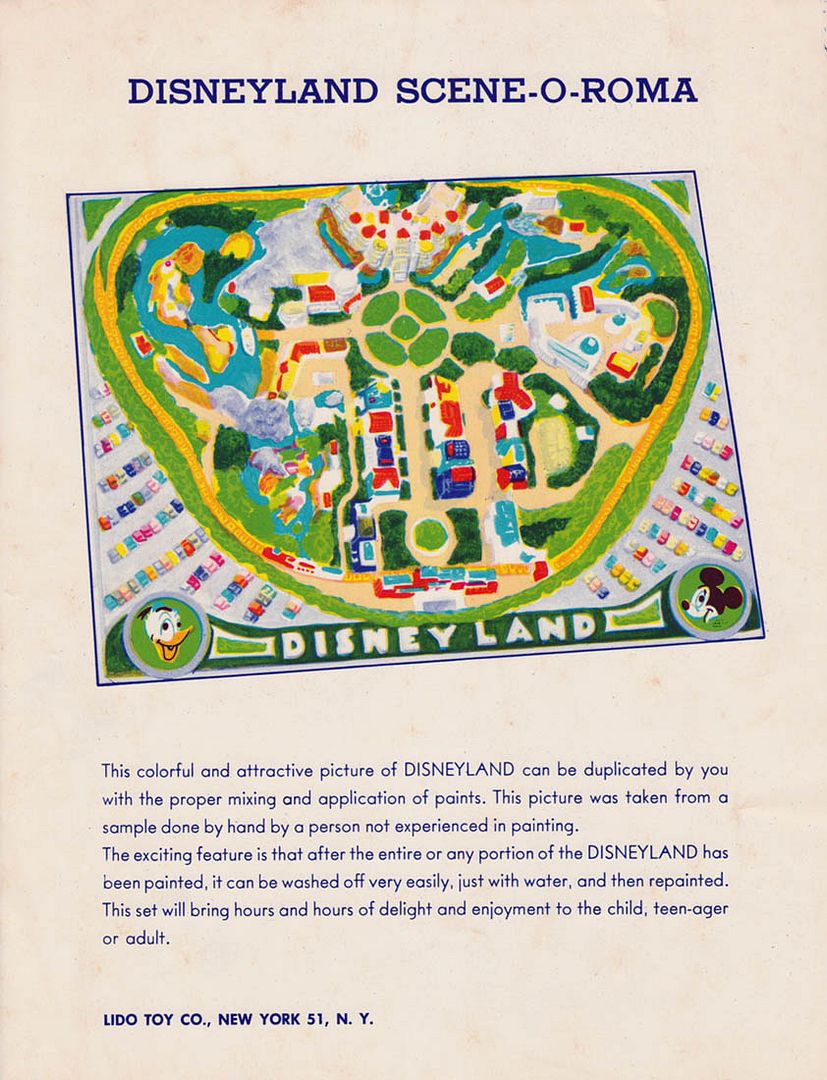 I hope you have enjoyed Scene-o-Rama!