Today I have two images from a lot date-stamped "September 72".
Something tells me that this first photo is not from September, however - look at how bundled-up everyone is! It must have been pretty chilly, and September tends to be hot in SoCal.
Jason's Disneyland Almanac
informs me that it averaged around the low to mid-80s in Sept. 1972. So... maybe this is from the previous winter. It could happen. ANYWAY, there's Sorcerer Mickey atop the big bass drum as "Fantasy On Parade" passes through the New Orleans Square area. Cast members appear to be wearing the same Pendleton woolen gray plaid coats. Wish I had one!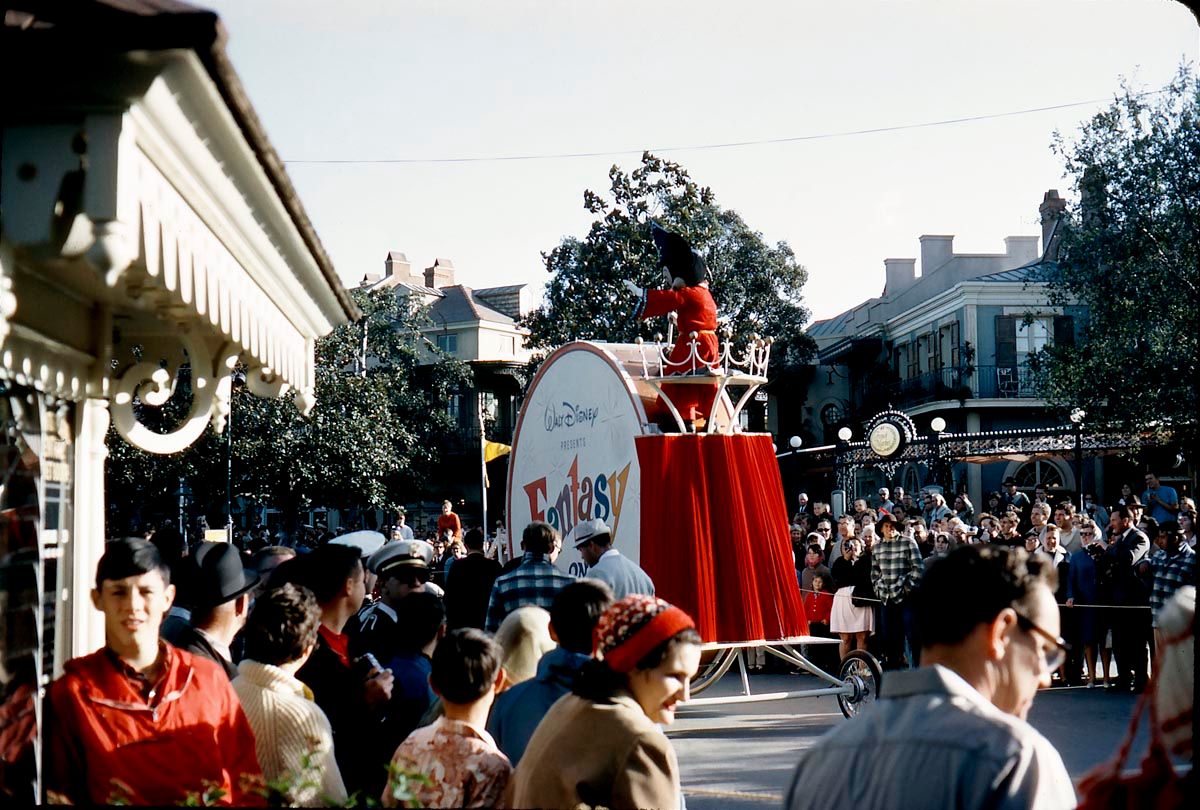 Yes, this photo is from the same lot, and yet it looks sunny and beautiful. Frontierland is lush and green; the Columbia hibernates in its usual spot over at Fowler's Harbor, while a Keel Boat sits nearby, unused. I wonder when the turquoise paint scheme was added to the Keel Boats? It gives them a sort of early-American folk art look, compared to the rustic bare wood appearance I am so used to.