It's time for some more vintage Knott's Berry Farm photos!
A happy family poses in front of the beautiful steam locomotive while two grown men admire the machine just like they probably did when they were boys. As always, I love the stands of eucalyptus trees! And I love the quality of the light as the sun was about to set.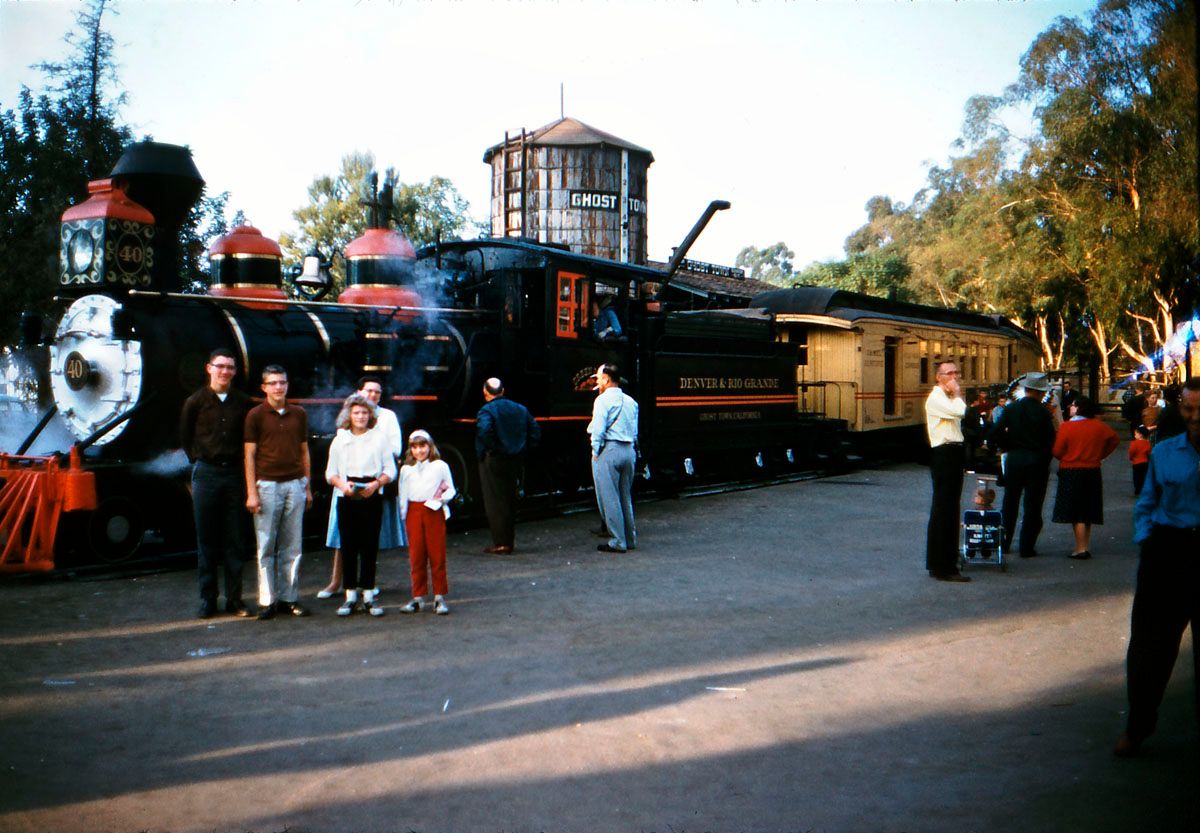 There are signs of life at the Wagon Camp, for a change! Folks are starting to gather, and there is an impressive campfire already blazing. I assume that the dude in the cowboy hat and the gal next to him are Knott's employees; maybe even performers. If these pictures were really taken in January, it's going to get
cold
when the sun is gone!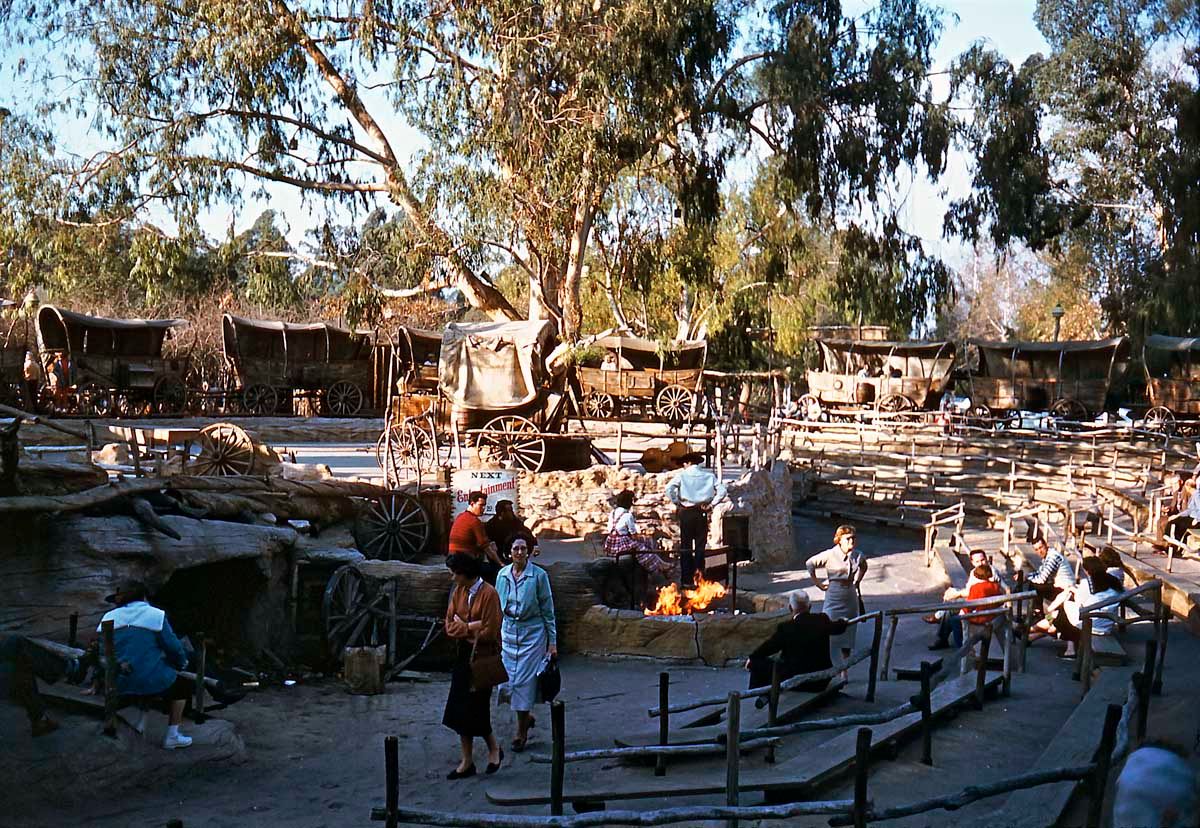 I decided to include this picture even though it was very dark; lightening it up made it grainy, but what can ya do. More people are gathering for the upcoming show, you can see (sort of) some people in the nearest Conestoga wagon already.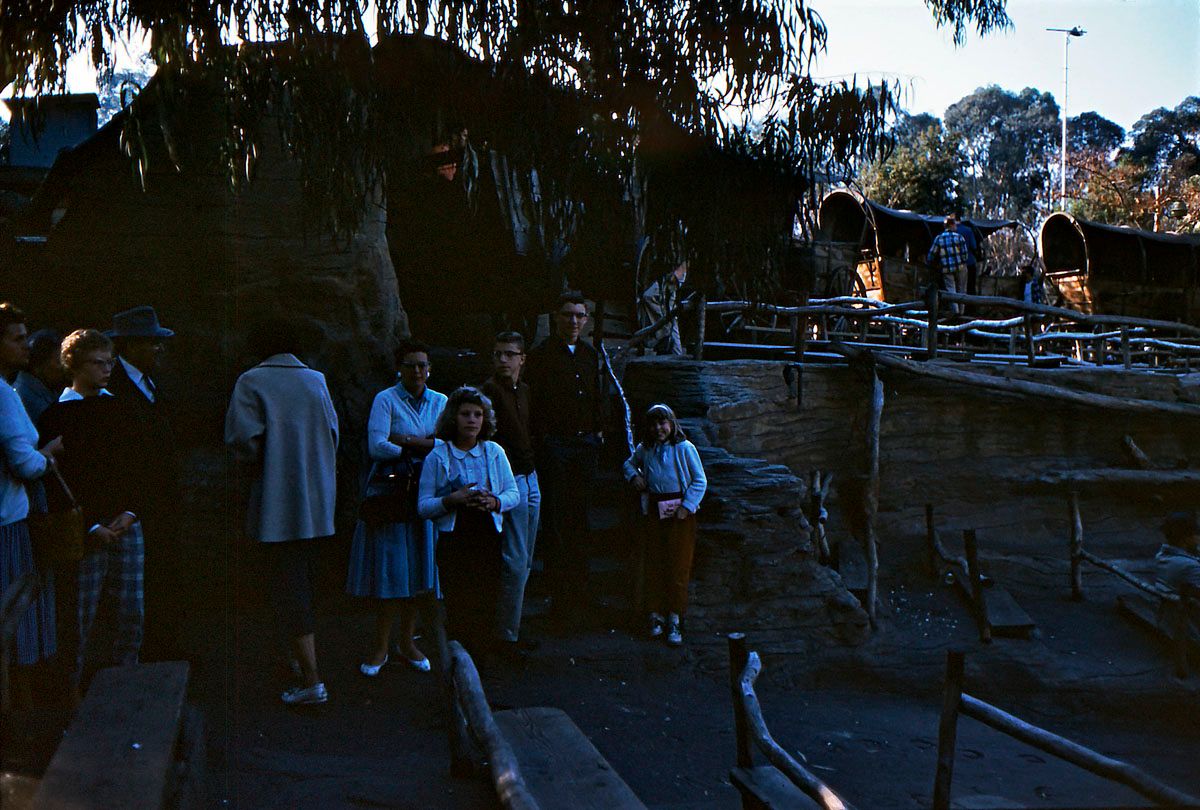 I love this twilight photo of the Stage Coach near the Church of Reflections! On the post (right in the middle of the picture) there is a loudspeaker, and a sign telling us that "Happy" will be performing. Who, or what, is "Happy"?