Today's post is a continuation of yesterday's!

After spending a few minutes of quality time with Mickey Mouse, we finally enter Disneyland proper. Town Square, it somehow feels like a real small town from yesteryear, not that I ever lived in one. But I do watch a lot of TV. Hey, here comes the Surrey!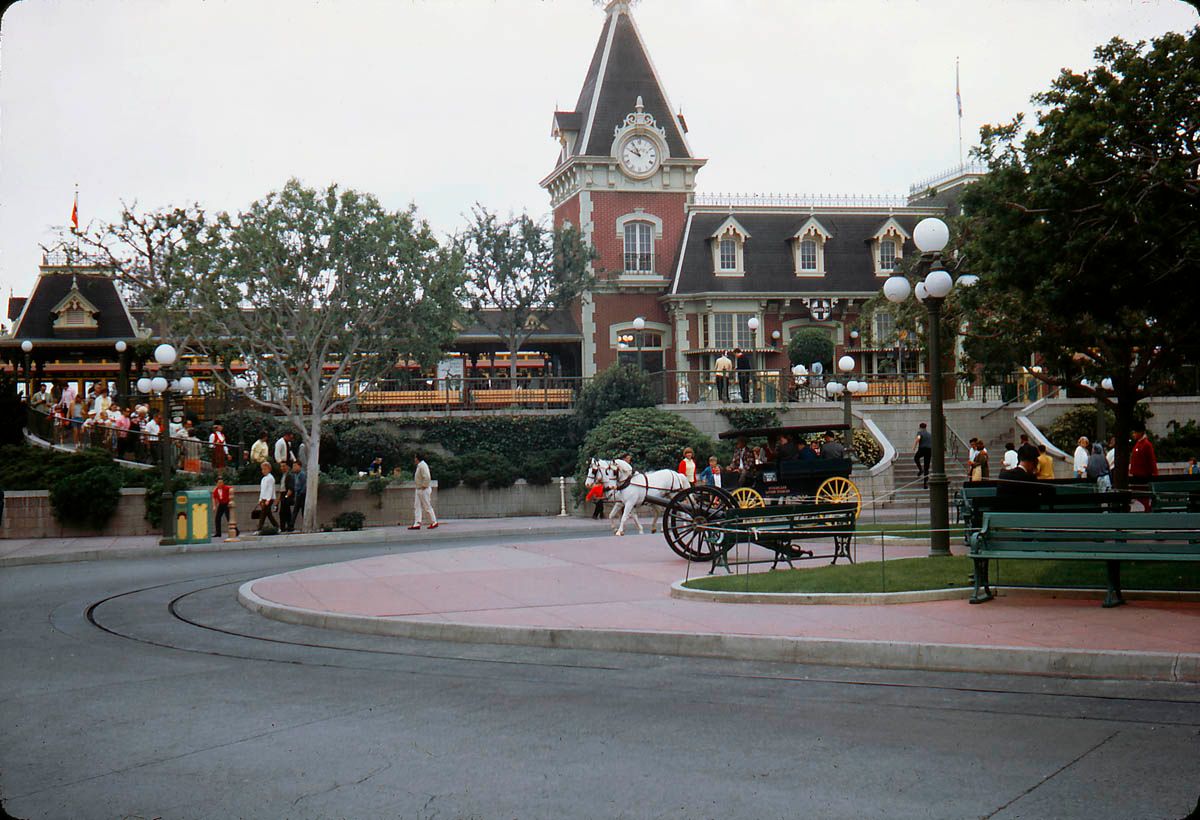 I'll bet the parents insisted on stopping for a bite to eat. And we haven't even been on any rides yet! What a gyp. I wonder what these two are gazing at so intensely? Maybe the Disneyland Band was passing by. Anyway, here they are at the Hills Bros. coffee house. Steal a couple of menus for me, will ya?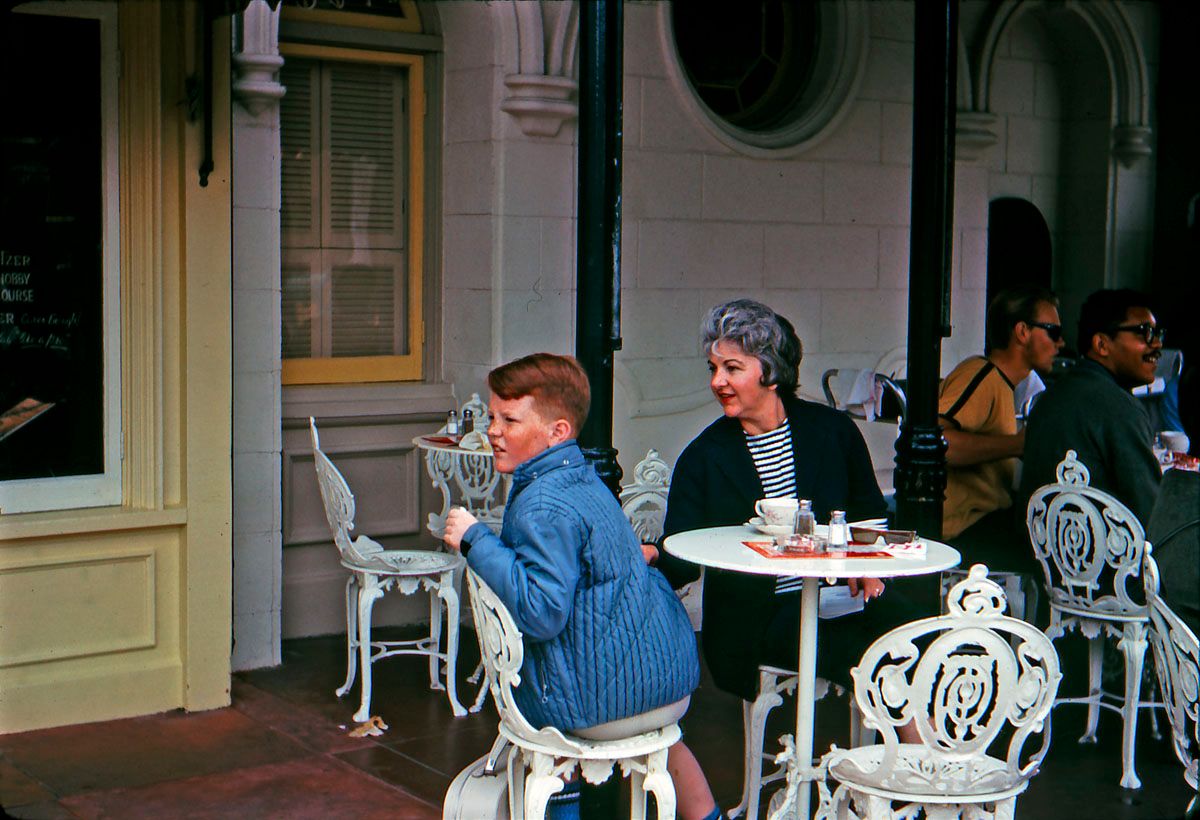 Maybe they were looking at the Fire Truck! Looks like there are plenty of folks who want to ride. The paint near the running board has been worn by 800 gajillion feet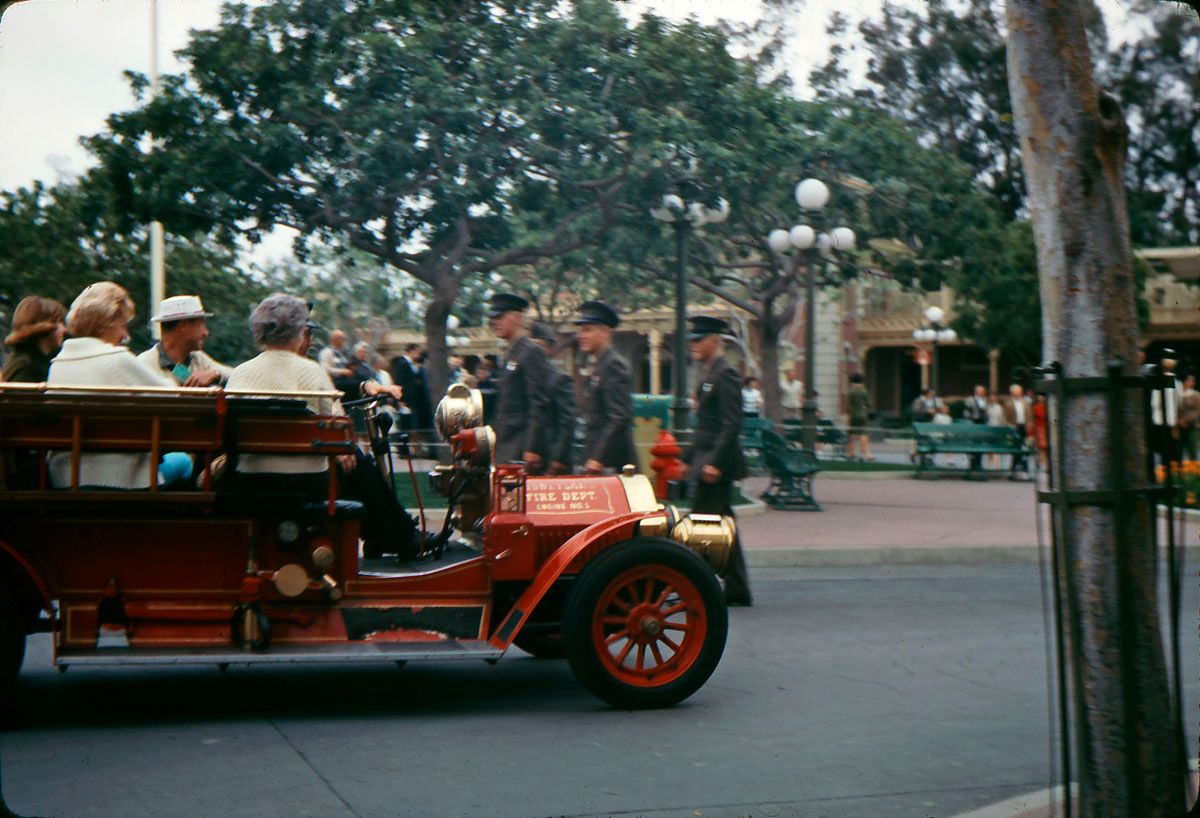 And no visit to Main Street would be complete without having your photo taken at the wheel of the Carnation truck.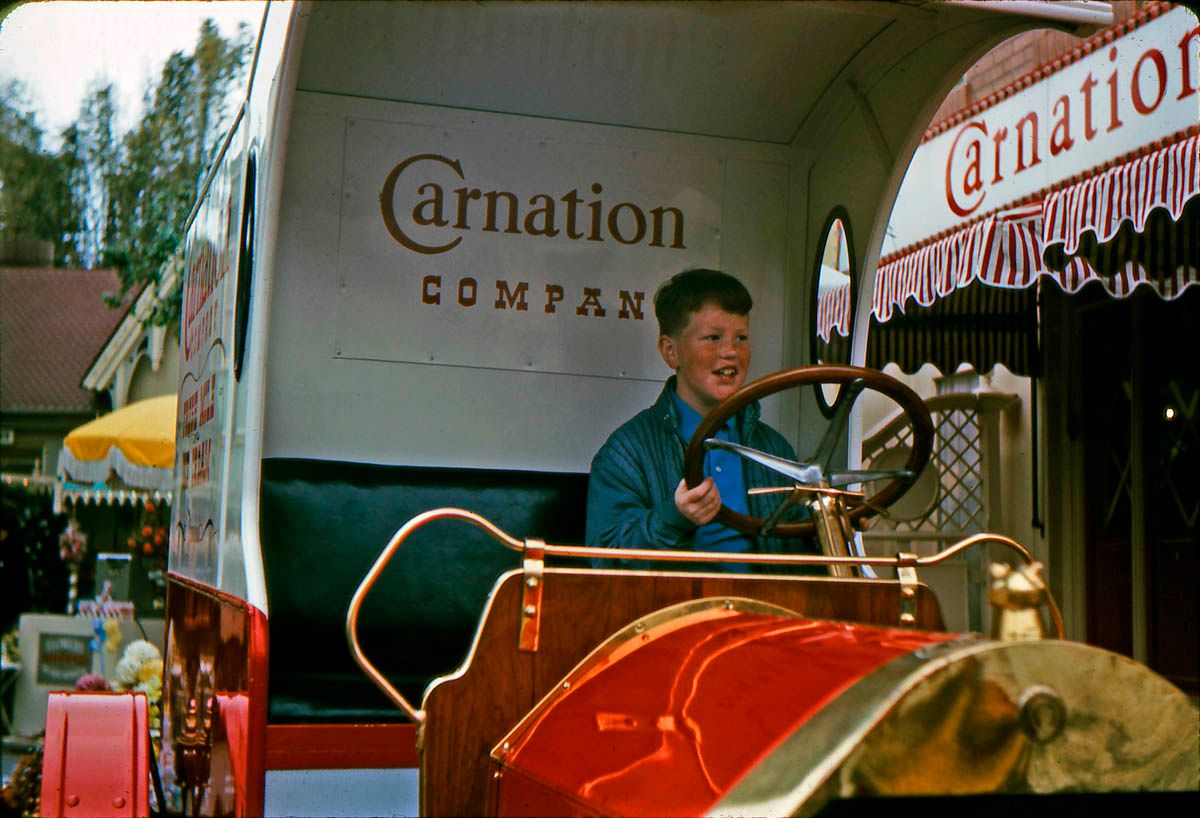 There are lots more photos from this bunch, so stay tuned.