What is it with kids? Why are they always meddling? I hope that they won gold medals, anyway.

We've seen these adorable tykes before (here and here), and this is possibly the last you'll see of them.

Here they are in the pre-show area for the Enchanted Tiki Room; the flaming effigy of Pele looms over them. Forward-thinking adults can show up with a bag of marshmallows and a stick for a great pre-show snack.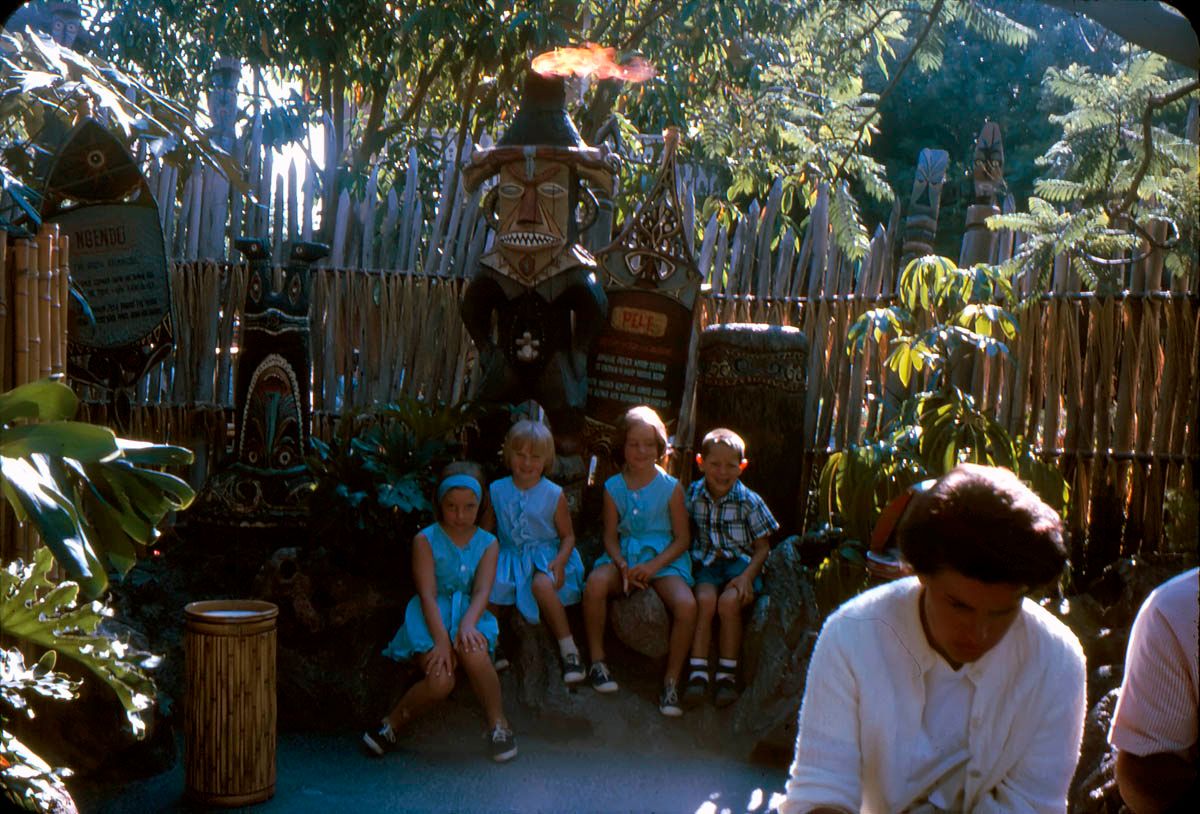 Captain Goofy bravely pilots the Chicken of the Sea tuna boat through treacherous waters, but he still has time to entertain the young'uns.