Today I have two great photos guaranteed to make your day better.

See, I told you! Look at that beautiful blue Monorail, returning from the Disneyland Hotel. It's the exact same blue as our Buick station wagon from the late 60's! Beneath it, the cheerful tram sits - driverless. Maybe the driver made sure that everyone exited the tram with all of their belongings (unless it was something really good!). I'm not sure I was aware that ticket booths extended this far from the entrance.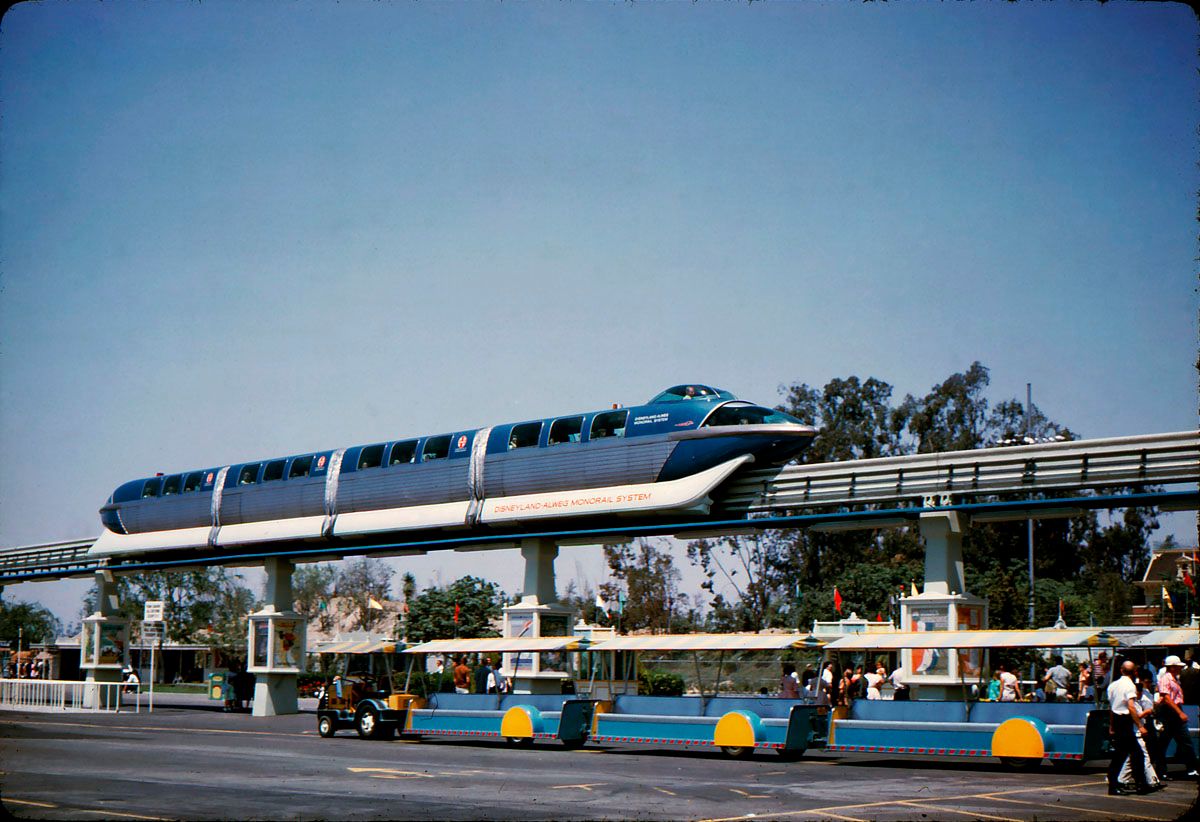 Well now, I'd say this sunshiny yellow Monorail is pretty great too. Please don't make me pick a favorite! Poster alert. Also, please direct your eyeballs to the heaps of dirt in the background, all part of some major construction going on in Frontierland, including the removal of the Plantation House and additions to the Indian Village. It might also be partially due to the addition of the Elephant Bathing Pool and the Swiss Family Treehouse in Adventureland.