Disneyland is full of amazing attractions and high-tech wonders, but one of my favorite features is the beautiful Grand Canyon Diorama! It reminds me of the wonderful dioramas that you might see at a number of natural history museums - only this one is over 300 feet long and 34 feet high!

Today's images are from a series of "Treasure Tone" souvenir slides dated 1958 (the year the diorama made its debut). I thought that they were nice enough to share with you, and the scenes have been put in the correct order (I hope). Play Ferde Grofe's "On the Trail" from his "Grand Canyon Suite" to really set the scene!

After a few seconds in the dark tunnel, this first vista is pretty spectacular! The canyon is dusted with a light snowfall (so neat that they chose to show the canyon during the winter), and the the ruins of Indian cliff dwellings can be seen both in the foreground and in the distance. Notice the rattlesnake!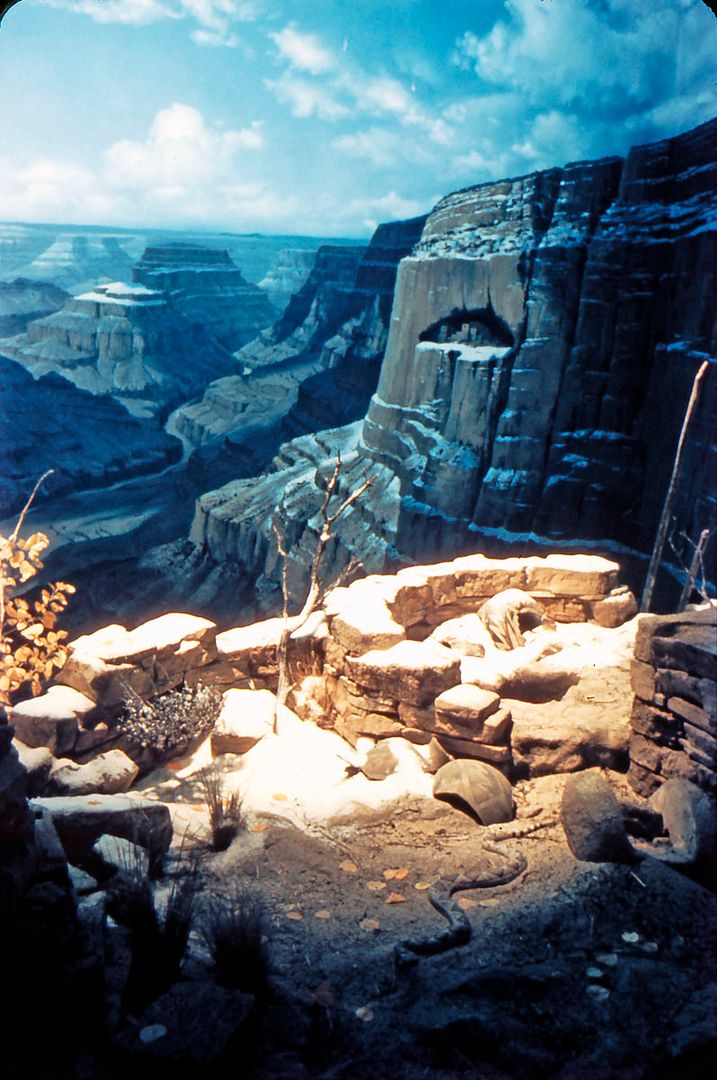 Mule deer and the golden leaves of quaking aspens are featured here...



... and here!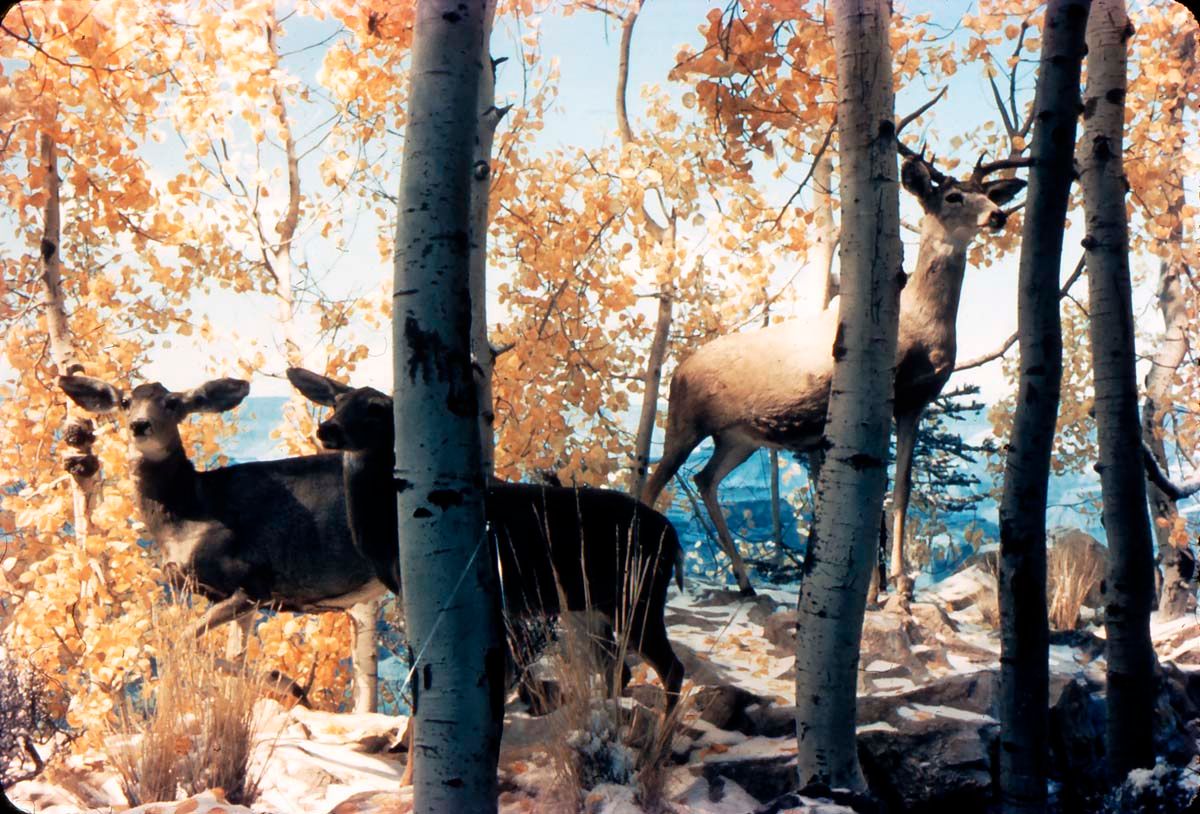 That giant painting is pretty convincing.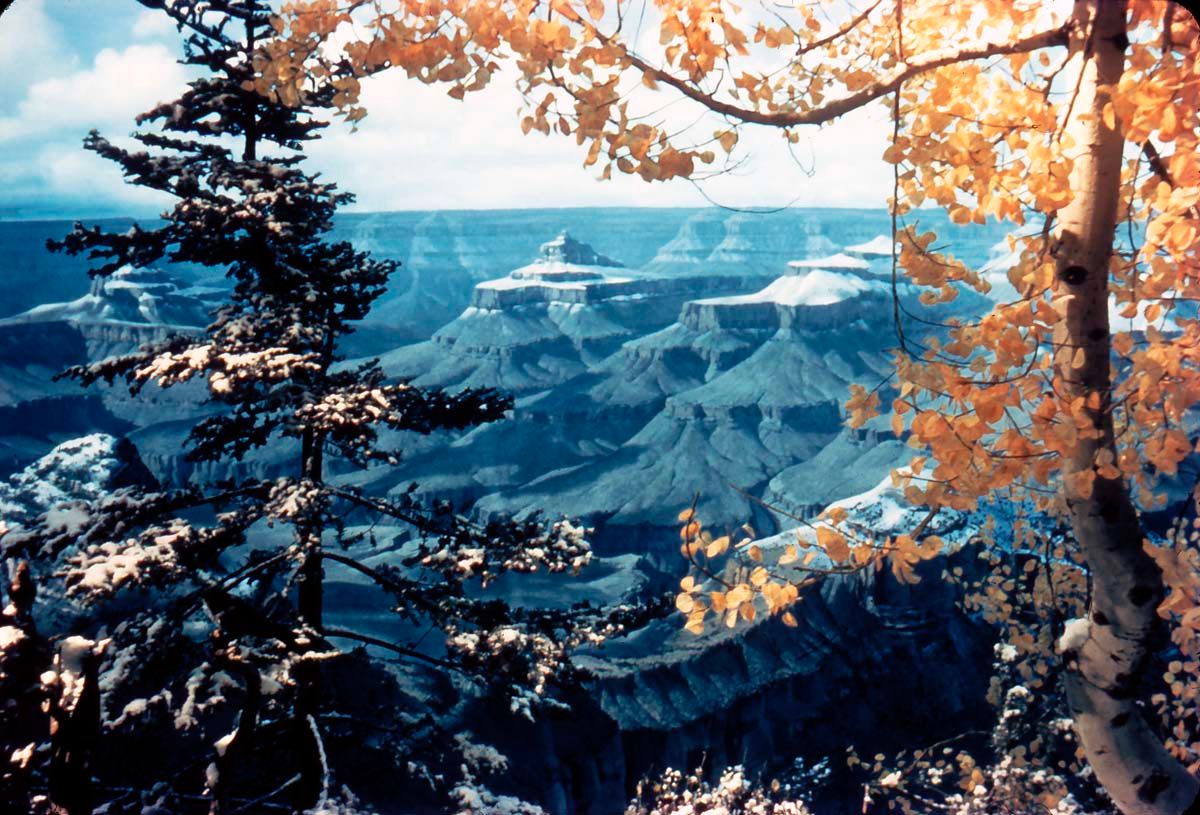 Three playful mountain lions (cubs nearly grown?) play near their den...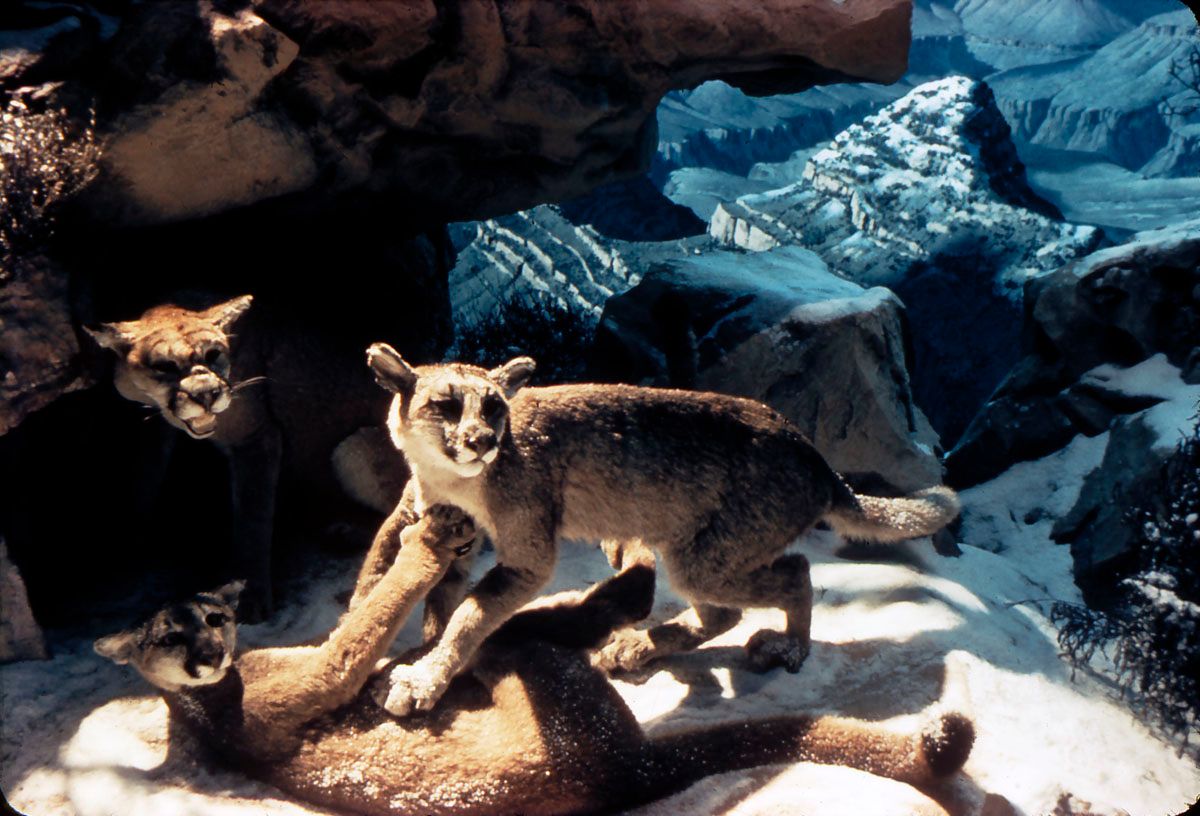 ... while mom is on the hunt. A storm is brewing, but unfortunately the slides skip that brief segment of the diorama, including lighting flashes, and the eventual rainbow. And the porcupine!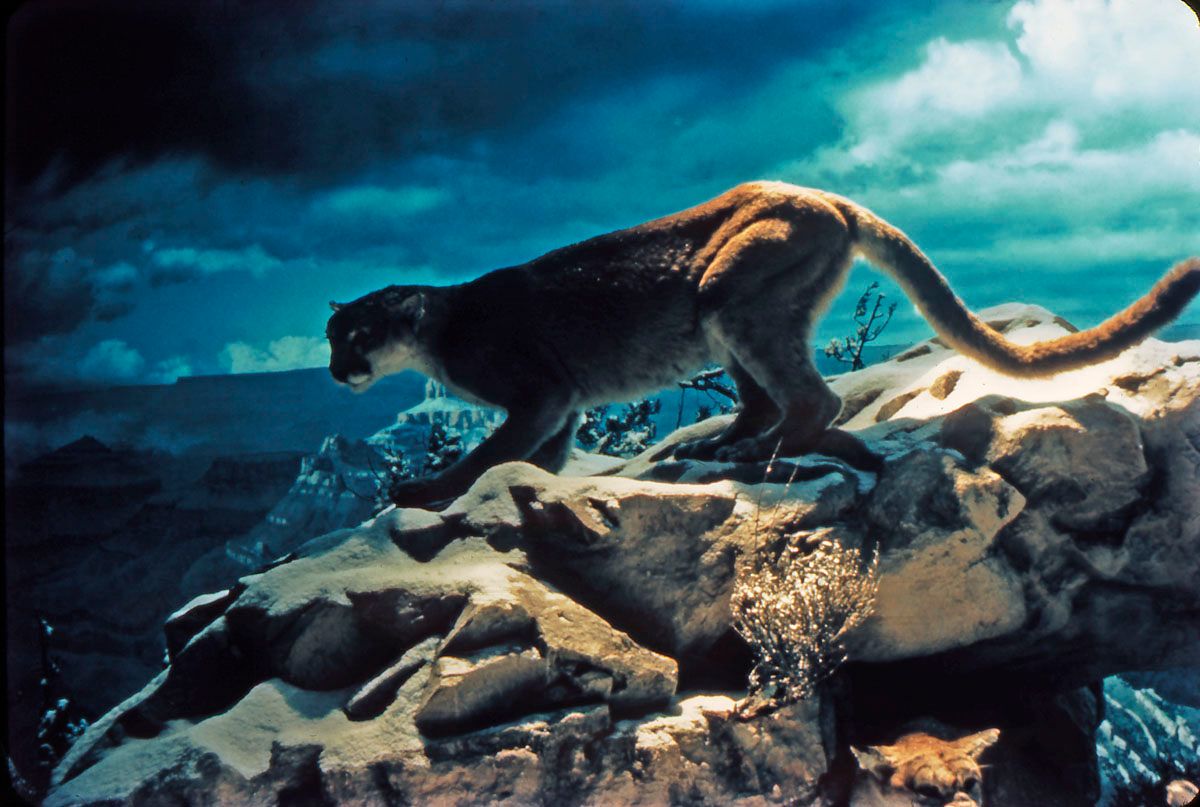 The sun is setting, and wild turkeys prepare to roost. They do roost, don't they?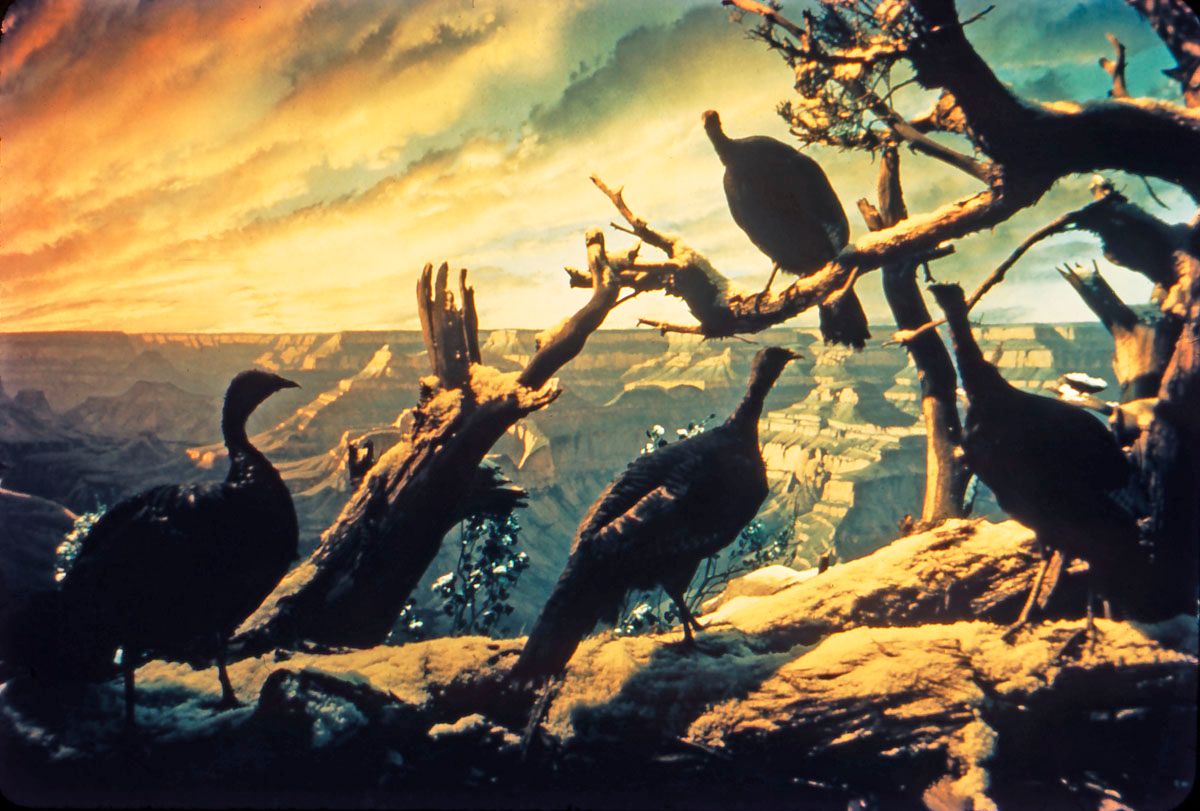 And finally, the majestic bighorn sheep watch us go by as night falls.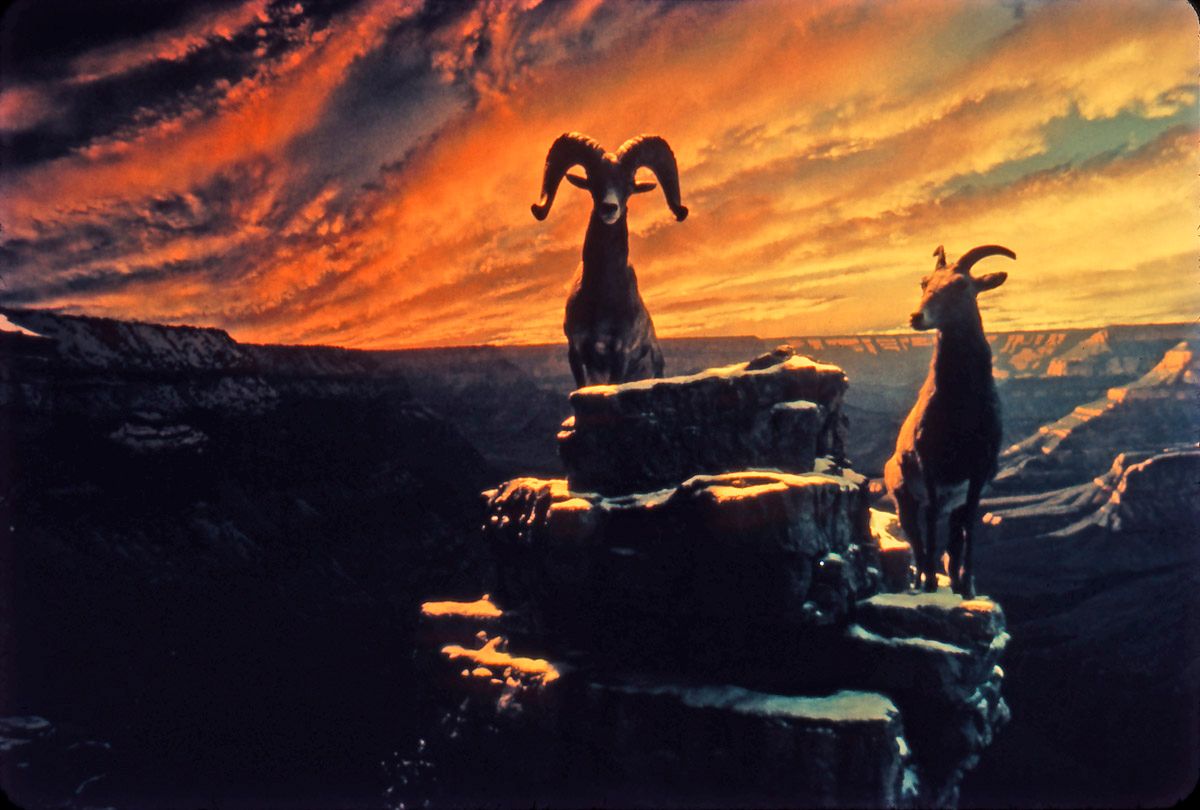 I hope you've enjoyed today's images!