Here's a beautiful view taken in the Transportation Zone! Don't you wish you were there? The Ford pavilion would be behind us, and Avis' Antique Car Ride is just out of frame to the left. You can see the Chrysler pavilion to our right, and the green-cheese moon of the Transportation & Travel pavilion. The US Royal Tire Ferris Wheel is almost dead ahead, and the New York pavilion is just visible to the left of that.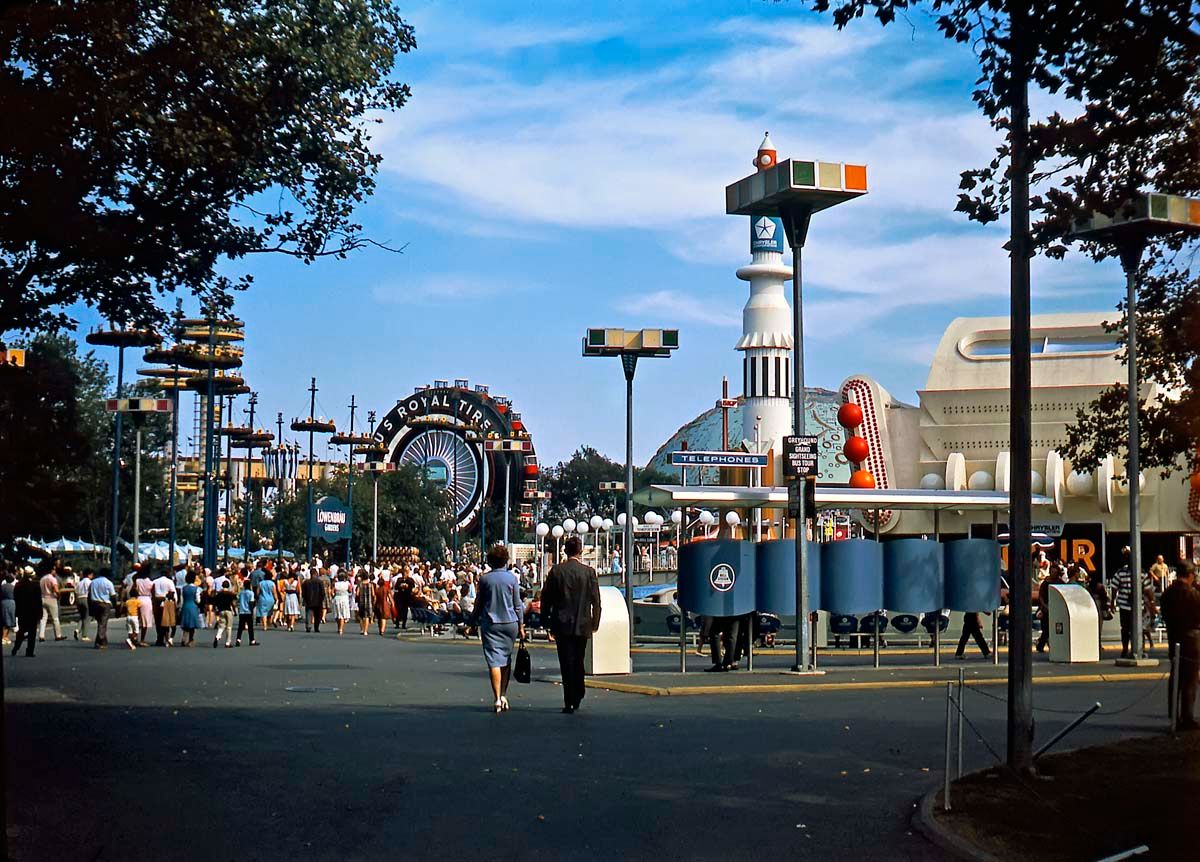 I believe that this was taken from a pedestrian bridge that led to the Amusement Zone; we're looking back towards the massive General Motors building that held "Futurama", while to our right is the sorta-ugly back side of "Bourbon Street" (though it didn't look that great from the front either), part of the State and Federal area.



I love the Fair's AMF Monorail, one of those "loaf of bread" monorails that Bob Gurr referred to once. I'd much rather ride one of these if my other choice was a bus.