While you were having fun at Disneyland - back in the good old days - you might actually learn something if you weren't careful! I think one can sense Walt's involvement here... part of his genuine enthusiasm regarding the frontier days of our country, and a respectful interest in Indian cultures.

It looks like they went to some lengths to make this tepee as authentic as possible... you can even see the individual "buffalo hides" used in its construction. Say, I wonder what that sign says?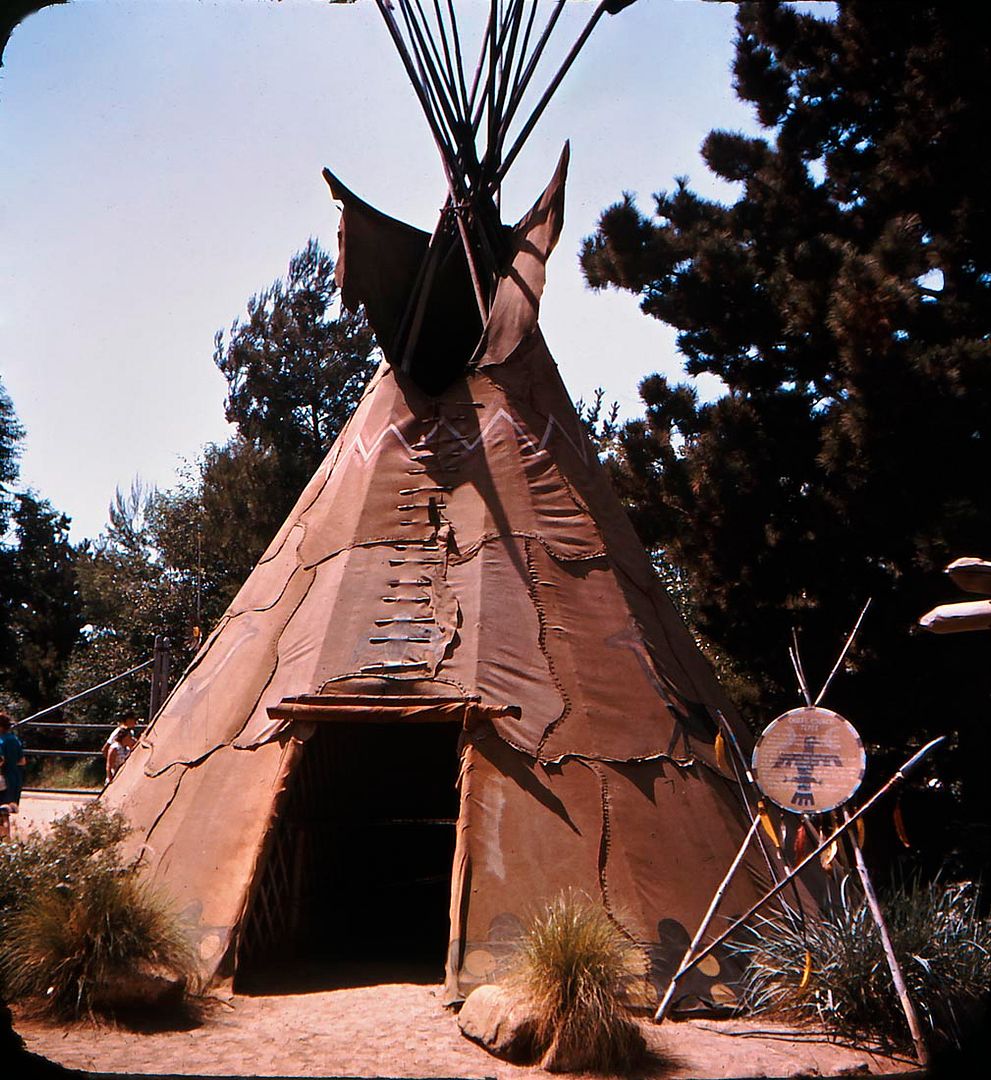 You will be tested on this later, so pay attention! And spit out that gum since you didn't bring enough for the whole class. I put plastic flamingos on my lawn as trophies of war. Just sayin'.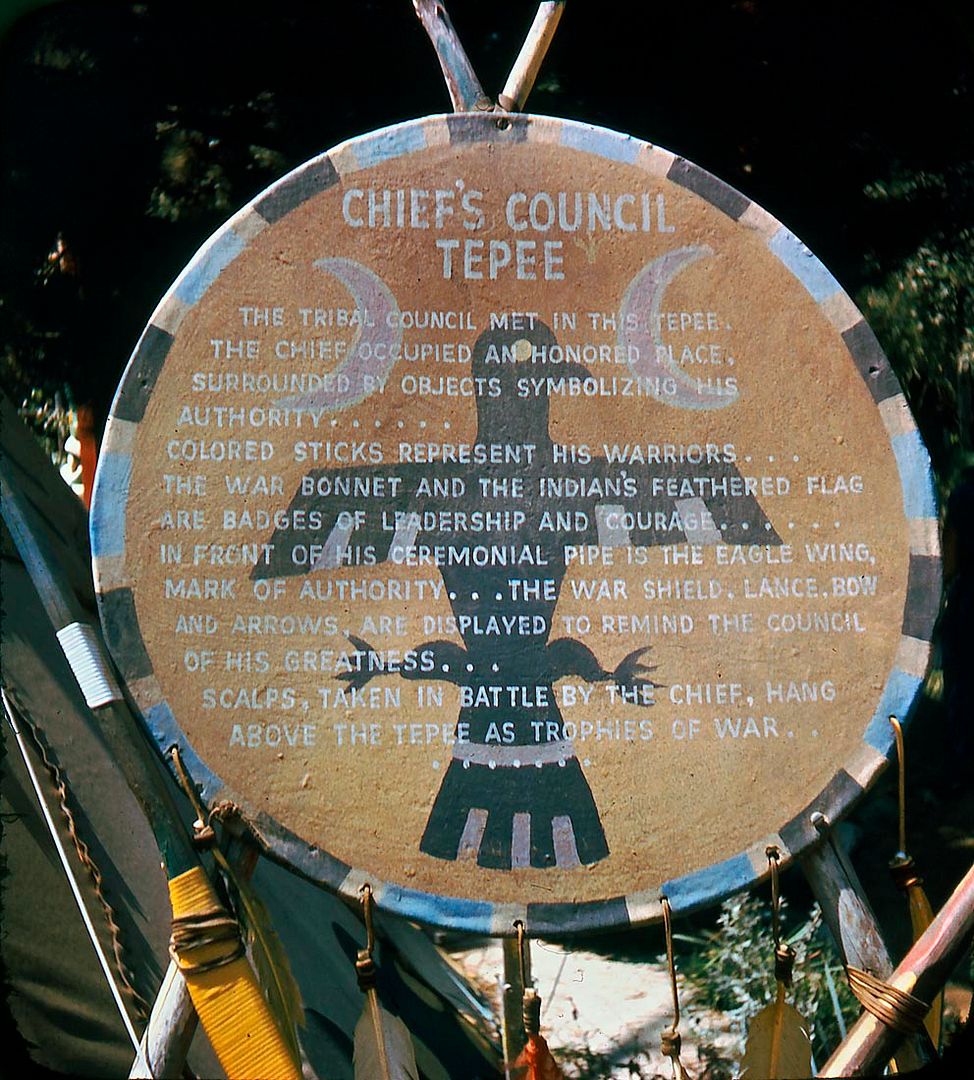 The Woman's Realm... interesting that the women owned the tepees and the property. These are stereo slides, and on this one, the 3-D effect is especially nice!