Here are a few random images from Walt Disney World...

I think that Disneyland's Main Street Station is pretty grand, and it has to be considerably smaller than the Florida version. It is beautiful, no doubt about it; and I guess it does look like some big-city architecture that I've seen in the USA from the late 19th century. The trains at WDW are beauties as well... no 5/8 scale here! Instead they are authentic, full-size narrow gauge locomotives.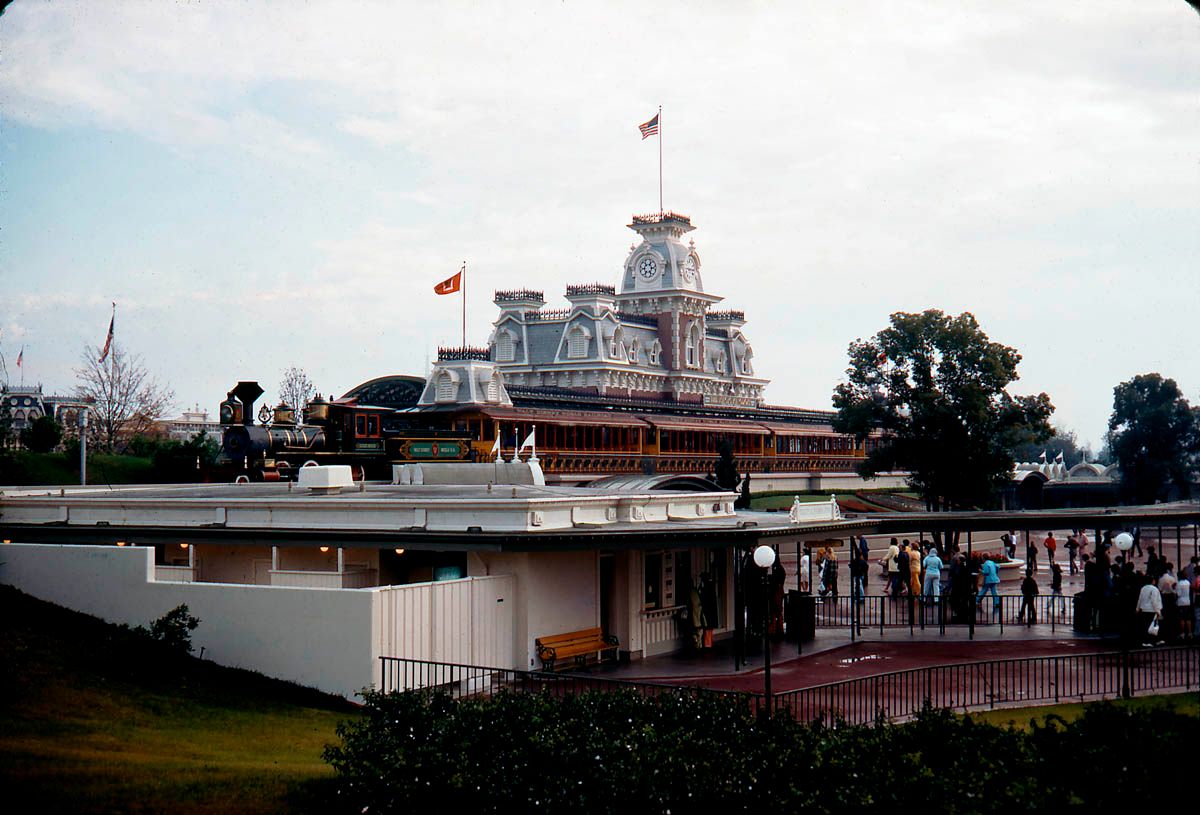 The Fort Wilderness Railroad opened in 1973 (the year this photo was taken), providing transportation around the various campsites at Disney's Fort Wilderness Resort & Campground. Doesn't it look great? Unfortunately it didn't last very long. According to Wikipedia, "Because of issues with track maintenance, pedestrian safety, and noise concerns, the railroad only operated occasionally after 1977, and closed permanently in the early 1980s." Such a shame!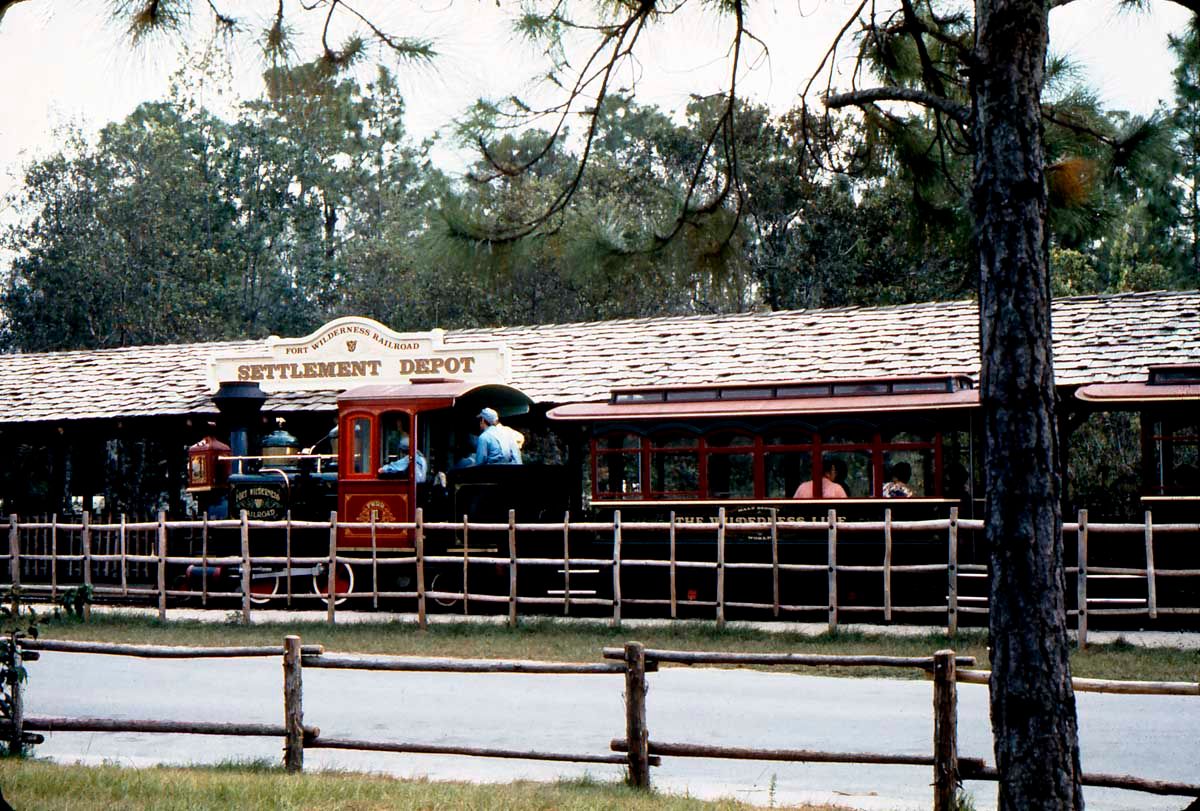 This might be one of the most recent photos I've ever posted on my blog! From November 1989 we get a great shot of "The Land" pavilion from EPCOT Center. Sponsored by Kraft! Mmmmm, cheese slices. It was the home of the extinct attraction, "The Kitchen Cabaret Revue" (why always "r-e-v-u-e"?), "Symbiosis", and "Listen to the Land". I remember seeing lots of photos of the "Listen to the Land" ride in early EPCOT publicity and thinking it sounded pretty neat!