Anybody who went to Disneyland when they were a kid remembers the sense of anticipation the night before the trip, and then the mounting excitement as you piled into the car and were actually on your way! If you somehow managed to miss seeing the Matterhorn from the freeway, this might be your first look at the park. Like an oasis to a thirsty nomad! We don't care that it's a bit overcast, do we?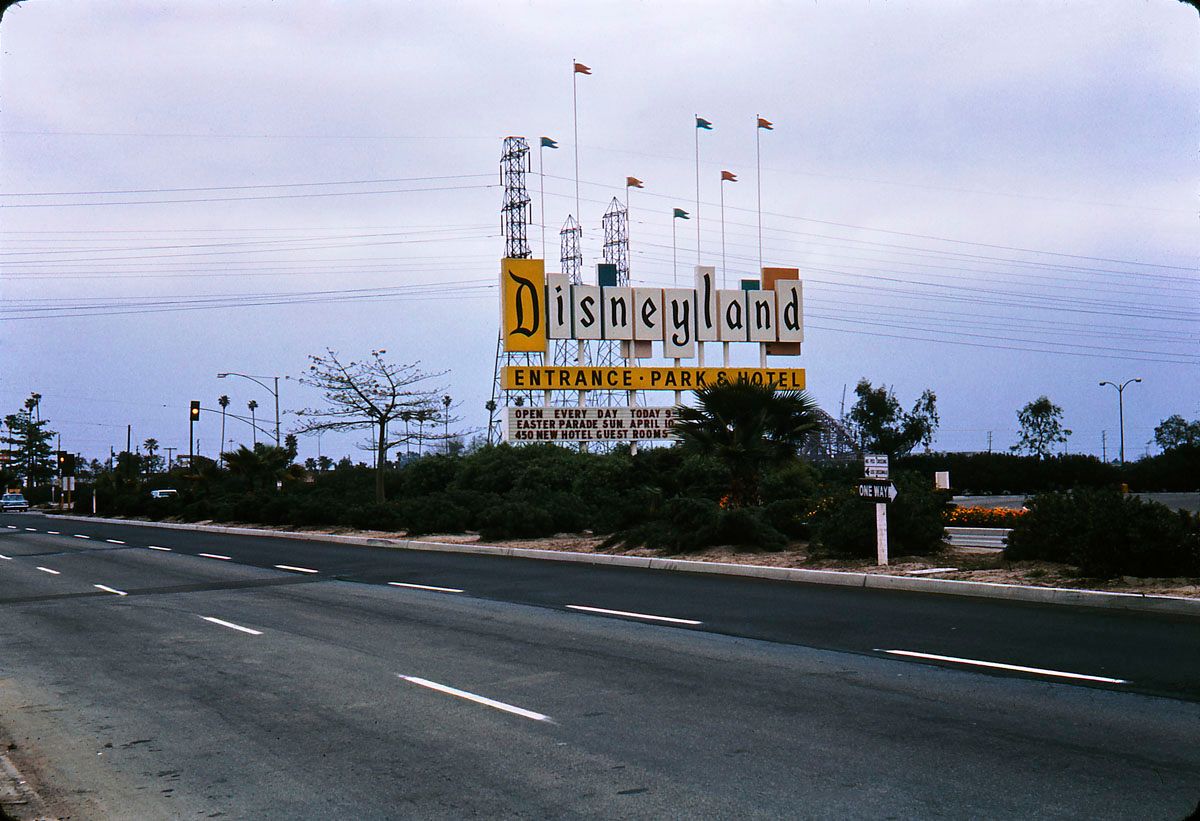 Whoo-EEE! In line to buy our ticket books. Can you believe that it will cost us around $15 to get the three of us in? But that's inflation for you.



All of the kids are excited to see Mickey Mouse, although they are wondering about that giant red bow tie. When did he start wearing that? The Peter Pan collar is interesting too, I predict that they will come back in style - for men's fashions - in a big way. We're going to be seeing a lot more of that freckle-faced lad, so I hope that you like him.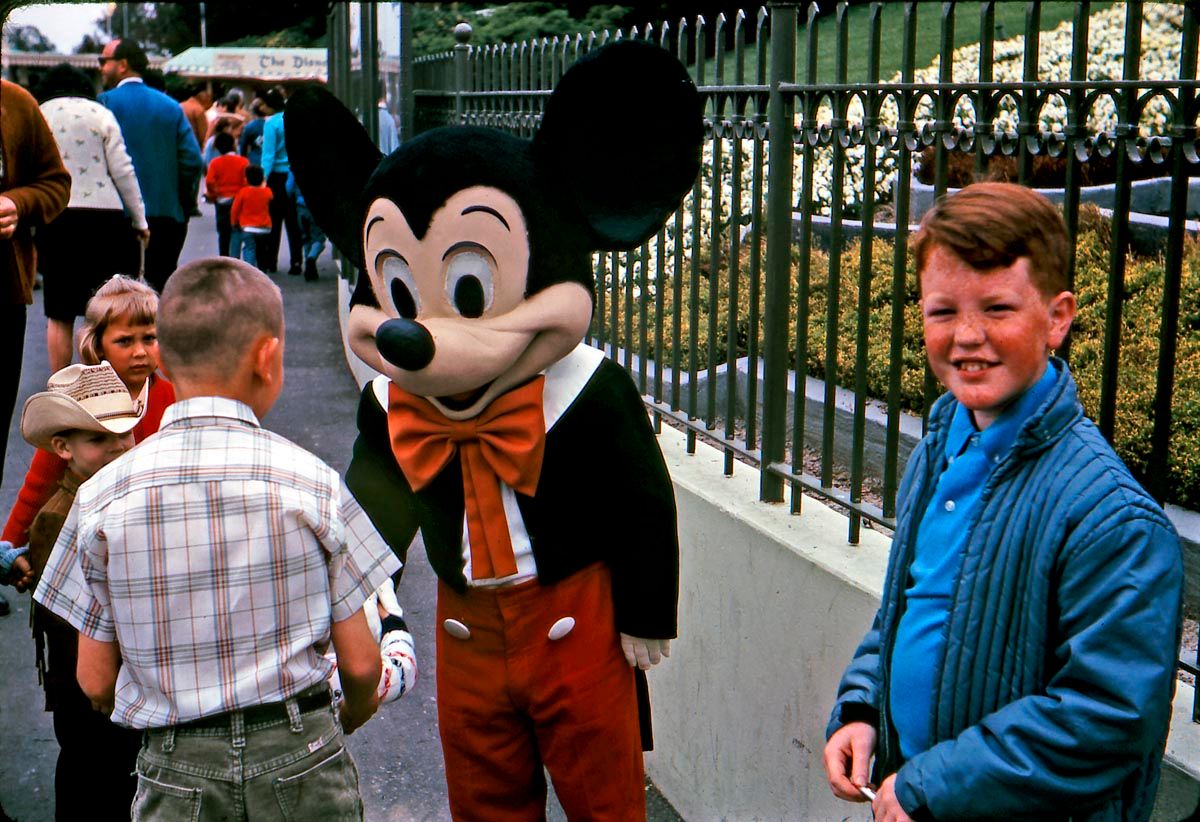 I think I'll post a few more from this group tomorrow.