When sorting slides for this blog, Jungle Cruise images often go in the "don't scan" pile. Let's face it, they tend to be very much the same. Folks were on boats that provided the same views to pretty much everyone. BUT... once in a while I figure you won't mind looking at a few pictures from that legendary attraction.

I always like these shots of the launches disappearing into jungle... I can imagine the smell of the boat exhaust and the sounds of the loading dock that get swallowed up as you pass through this tunnel of greenery. That boat is full!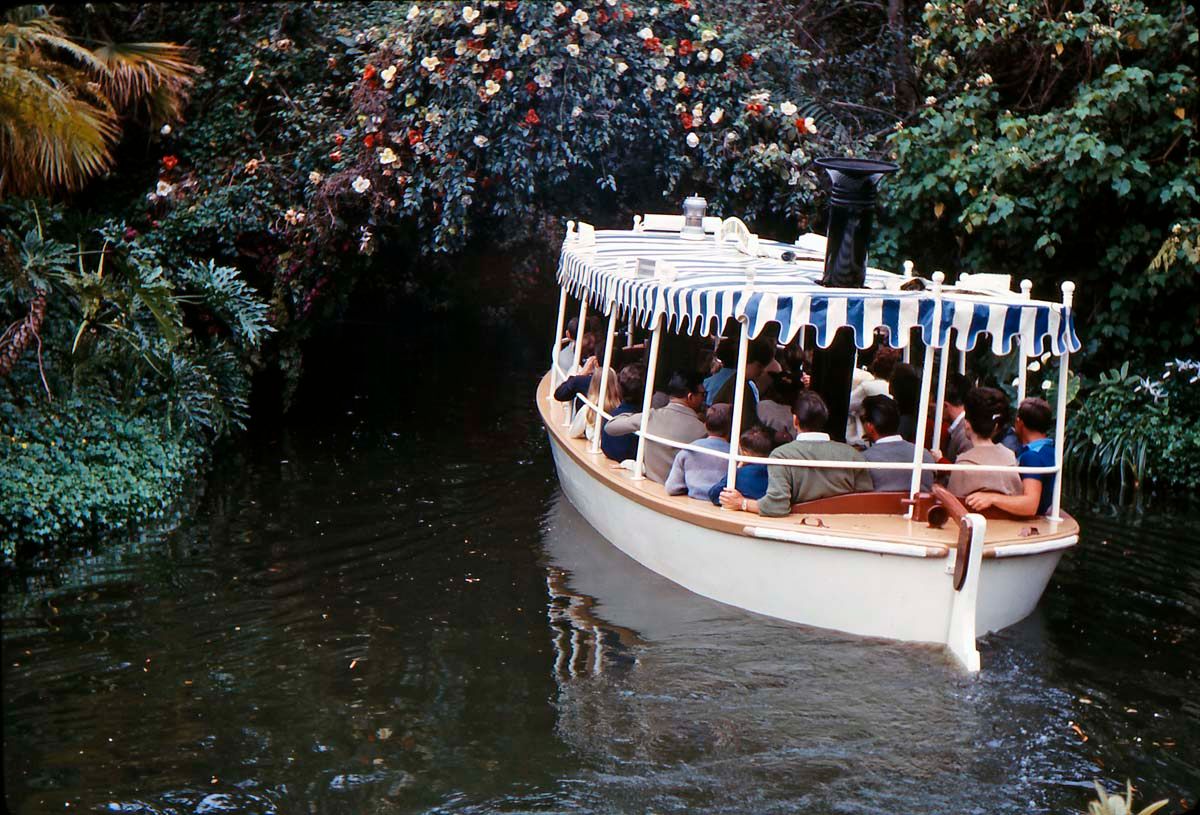 There's Schweitzer Falls... the folks in that boat just saw the back side of water. I wonder if it was amazing? We only see the front side from here.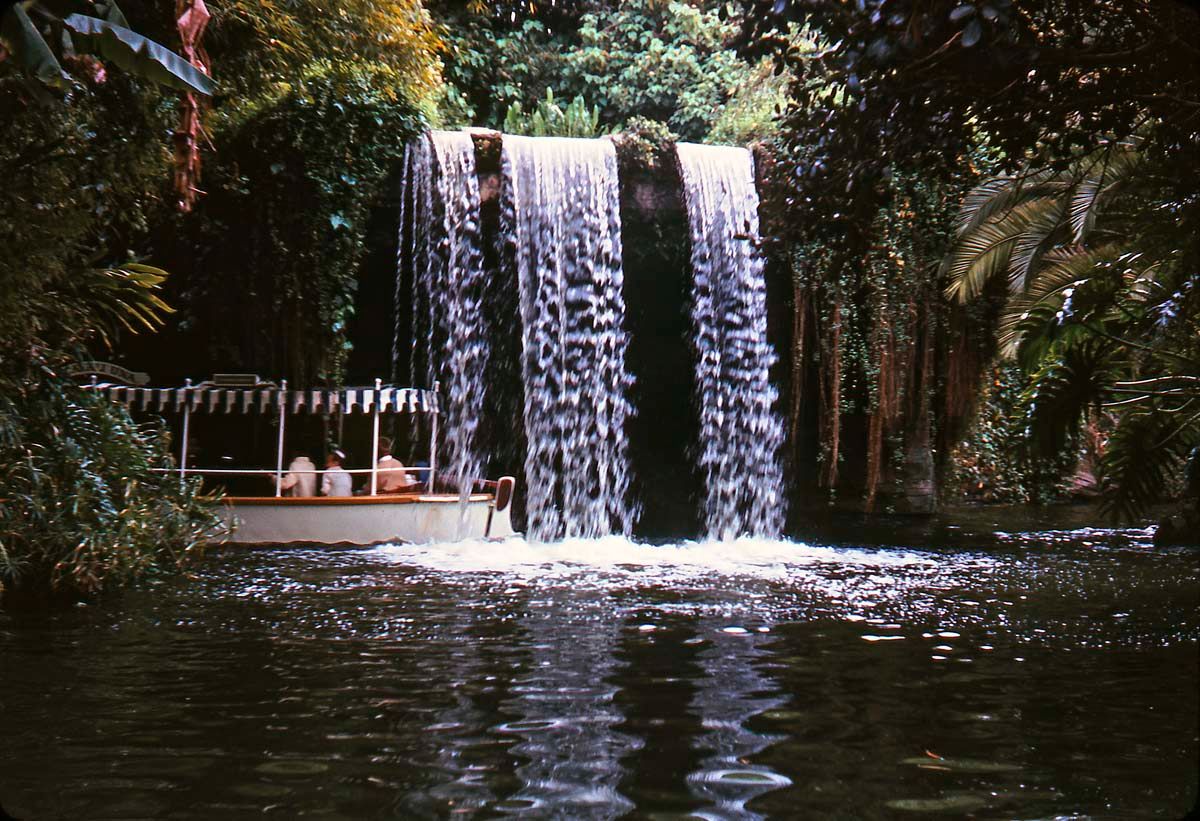 The African Veldt... if I was a zebra or a giraffe or an antelope or a wildebeast, I wouldn't be standing around staring at those lions. I would be heading for ze hills! Look at the dopey expressions on those giraffes.