Today we're in Fantasyland with Chip and his family. Thanks to Chiana for naming him "Chip"!

I don't know why this photo cracks me up. Oh wait, yes I do! Is it just me, or does Captain Hook look jealous? His expression says, "What the...? Not again!". He's on the outside lookin' in. Smee doesn't need glasses, but likes them as an accoutrement. As you can see, they're really just little magnifying glasses for his cheeks.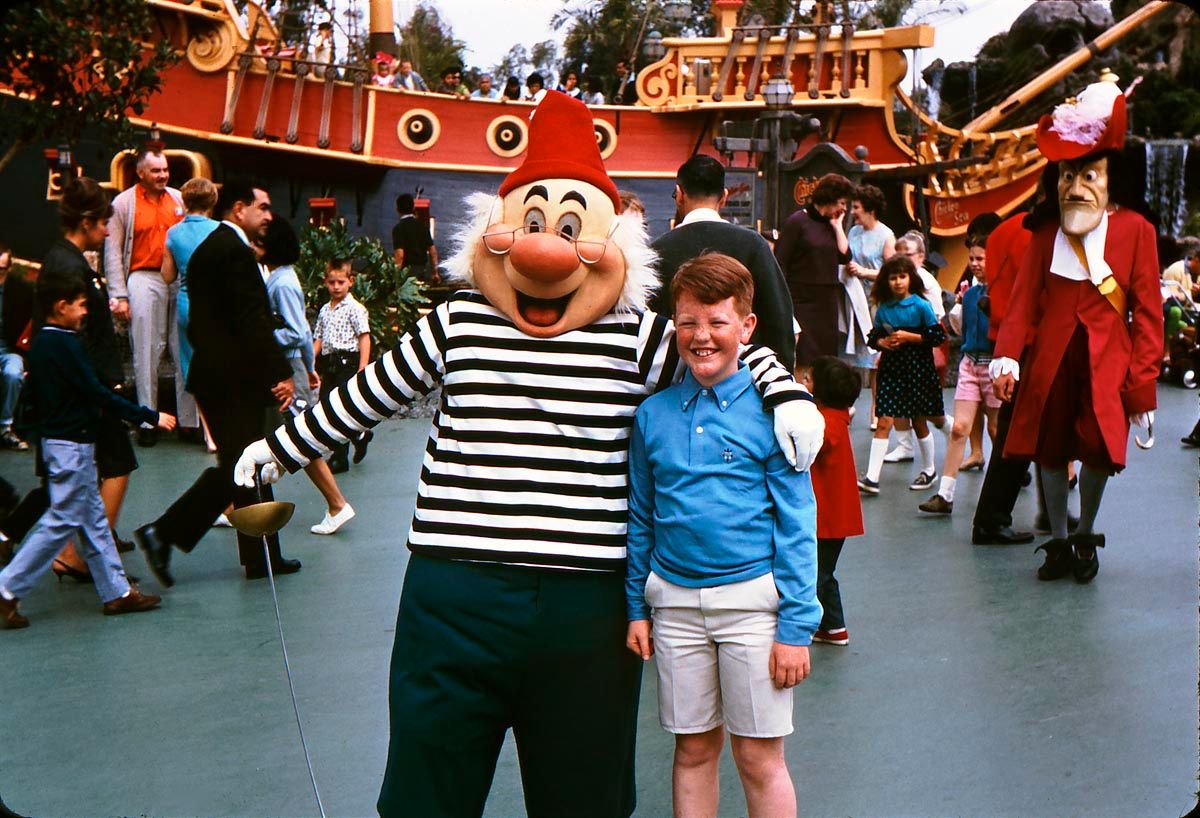 From the pleased-as-punch expression on mom's face, Chip is now riding his very own flying elephant. You often see folks casually leaning on the Disneyland trash cans or in this case, resting an article of clothing on one. I realize that Disneyland trash cans are special, but still, it's a trash can!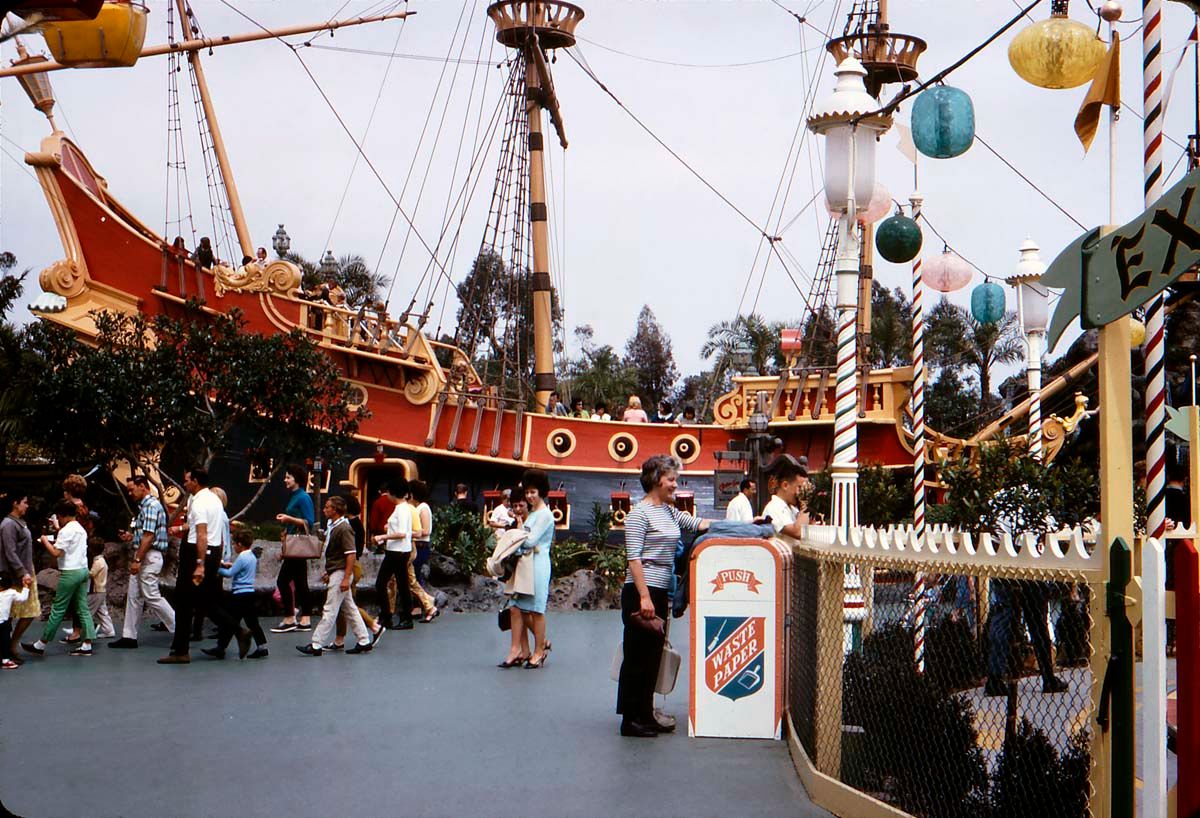 Here's a swell photo of the lagoon and Skull Rock as the sun finally starts to peek through the funk. It won't last though, you'll see. Don't worry, our friends go to the park for two days, and the second day is bright and sunny. Whoa, check out the décolletage on the Chicken of the Sea mermaid. Scandalous! Meanwhile, we get a pretty good look at the actual dining area, shady and cool, with the relaxing sound of waterfalls. It helps you to digest before your spin on the Teacups.