Doesn't "The Funland Park Mystery!" sound like the title of a "Scooby Doo" episode?

I love today's photos, even though there isn't much that I can tell you about them. Dating from the mid-1950's, each slide was labeled "Funland Park, Nantucket". And sure enough, that's what the place is called. But I can't find any mention of this park at all! There are other Funland's, but none on the island of Nantucket according to the internets. Perhaps a reader out there knows something?

In this first great photo, it appears to be the off-season in Nantucket. It just looks cold, doesn't it? Still, a few brave souls (and their neat cars) can't resist a day by the sea. Maybe they'll find some choice shells along the shore. There's Funland in the distance...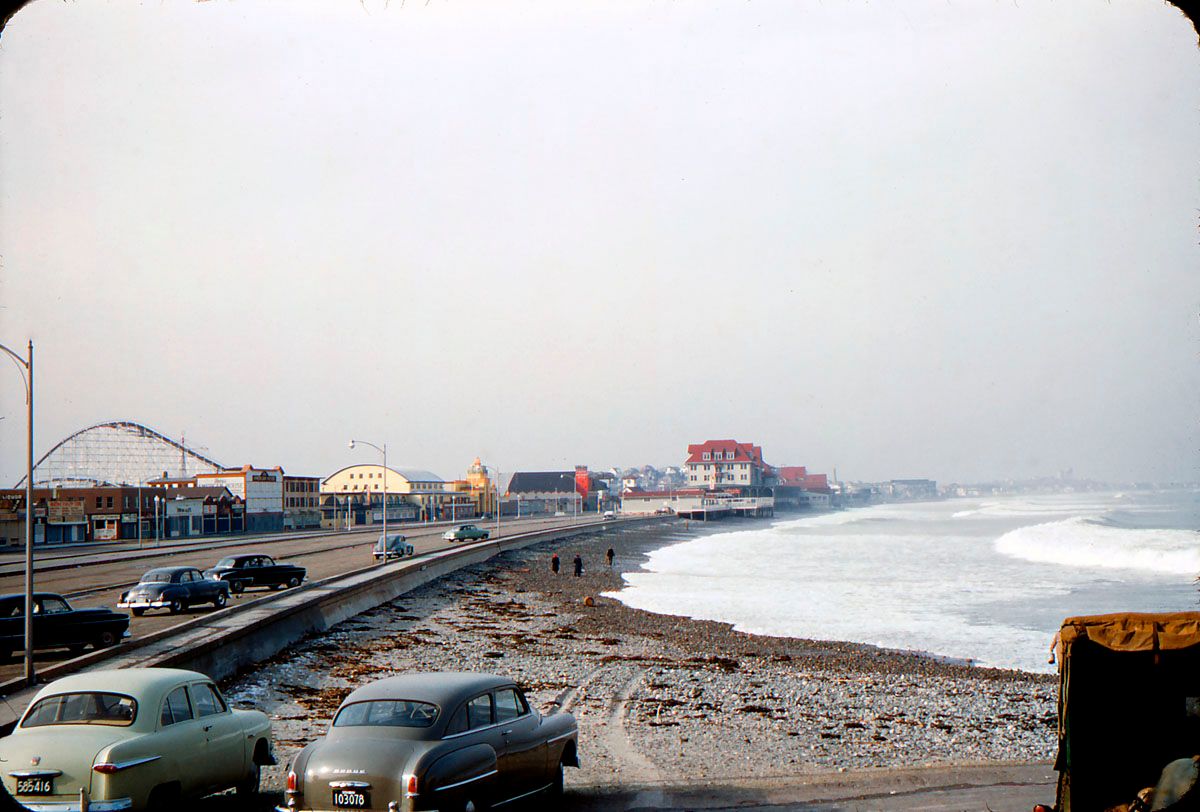 ... and here we are a bit closer now. "Funland Park - Streamlined Rides". I'm sure that on a warm July day this same road was packed with people and cars and fun. Everyone had an ice cream cone or cotton candy, or a paper cup with fried clams (we used to buy those in Martha's Vineyard!). Perhaps there would be a fireworks show on the 4th, when families would show up in droves with blankets and picnic dinners.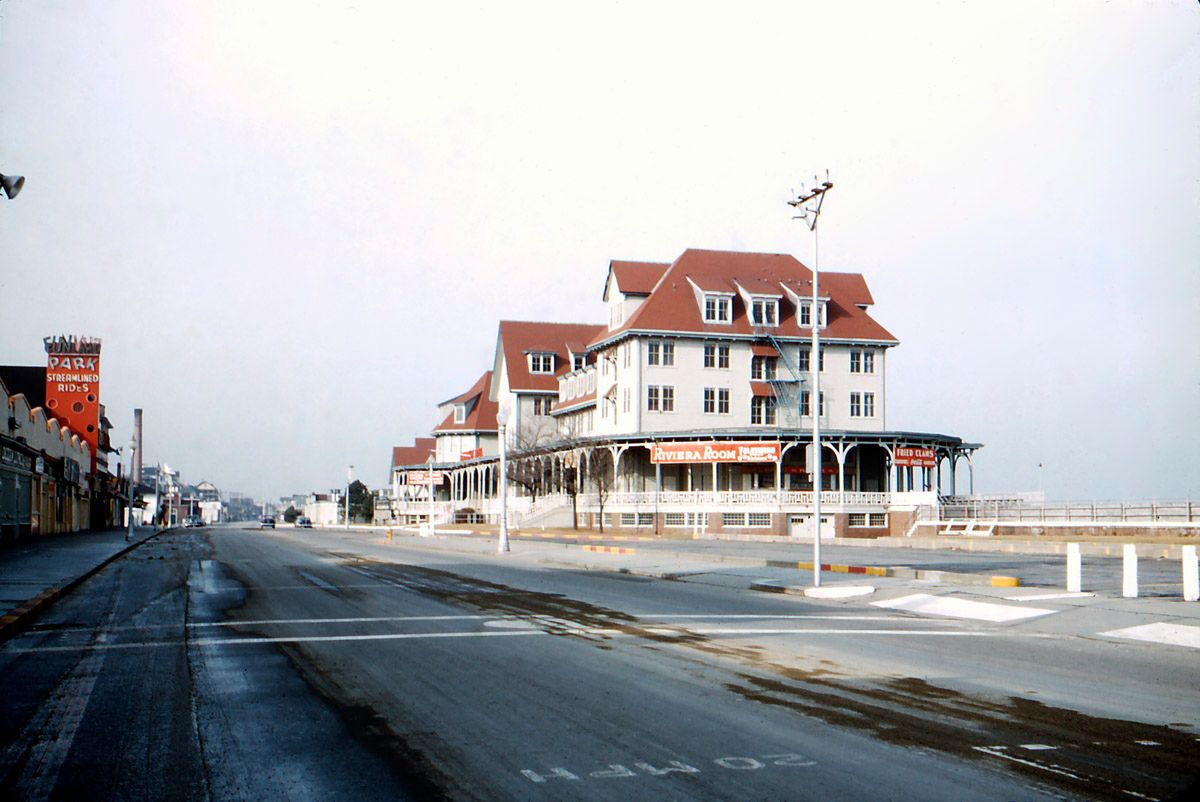 It sure looks desolate; I wonder if the place was already out of business? That Ferris Wheel is missing some gondolas. In any case, I think that the thing I love about these photos is the way they evoke the America of the past that has vanished forever.