Here's a "postcard worthy" photo of Main Street USA, circa 1959. The park looks spic-and-span, and radiant (I saw the word "radiant" in a spider web yesterday). A whole lotta attractions opened just weeks before, and some of the festive bunting - including that "Disneyland '59" banner - can still be seen. Up in the sky you can see the helicopter that ferried lucky guests from the airport to Disneyland and back.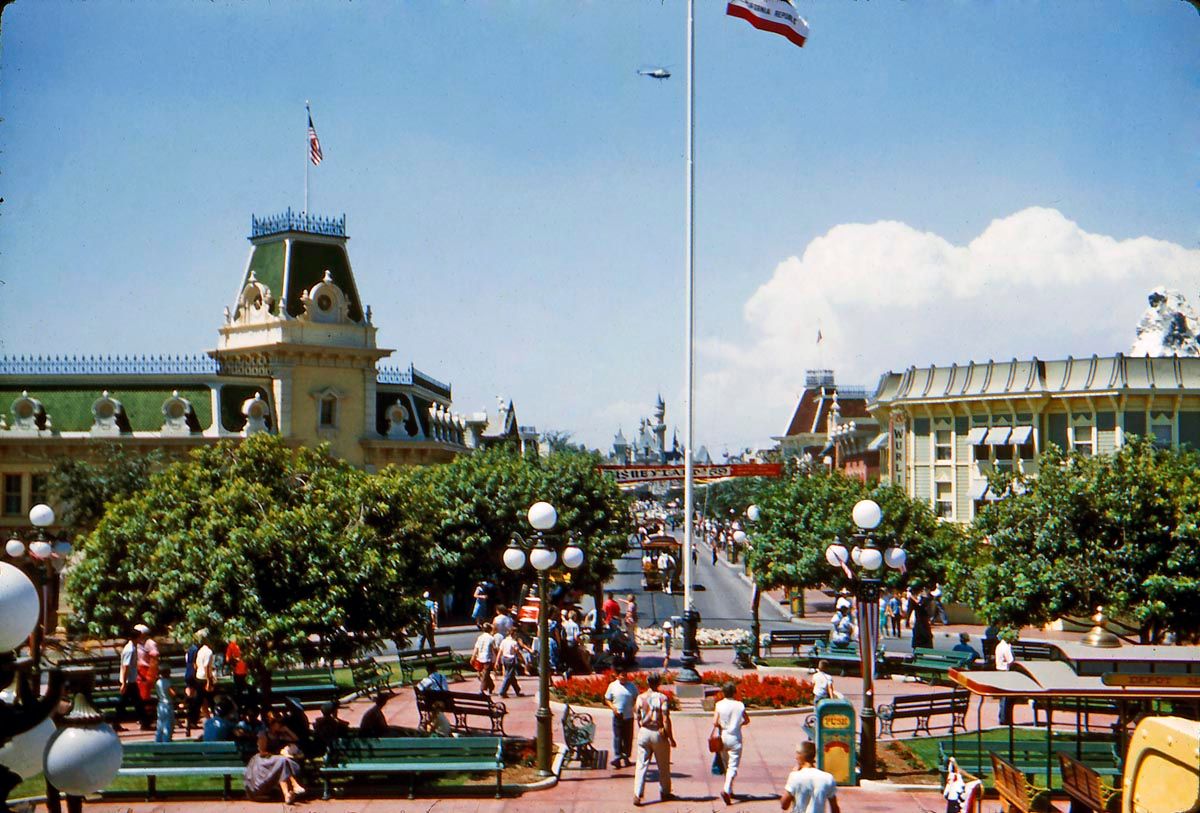 Vesey Walker's shadow is getting pretty long in this photo, but I don't think it's time to lower the Flag just yet. Instead it's time for a good old-fashioned band concert on a summer afternoon. Check out that guy's Hawaiian shirt with the artistic rendering of Diamond Head on the back!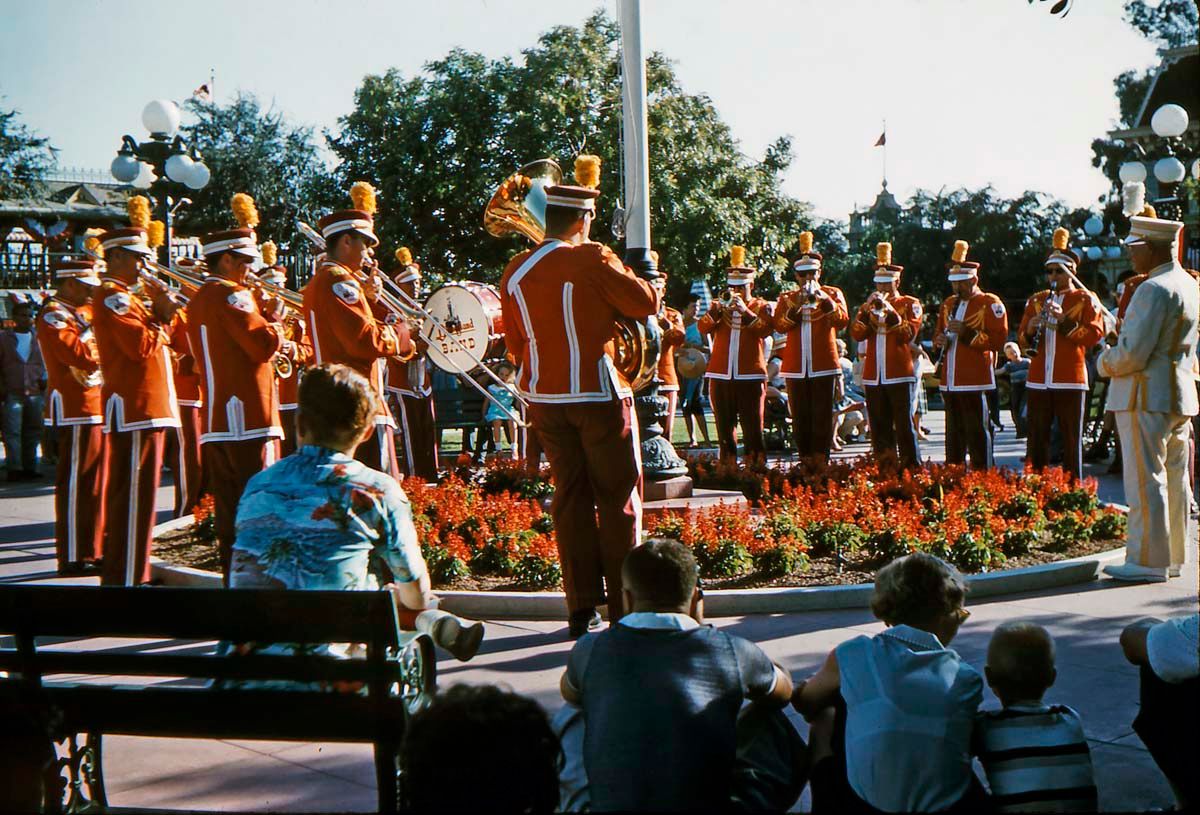 This one's not so great, but I figured I might as well include it. Yep, that's what I figured.